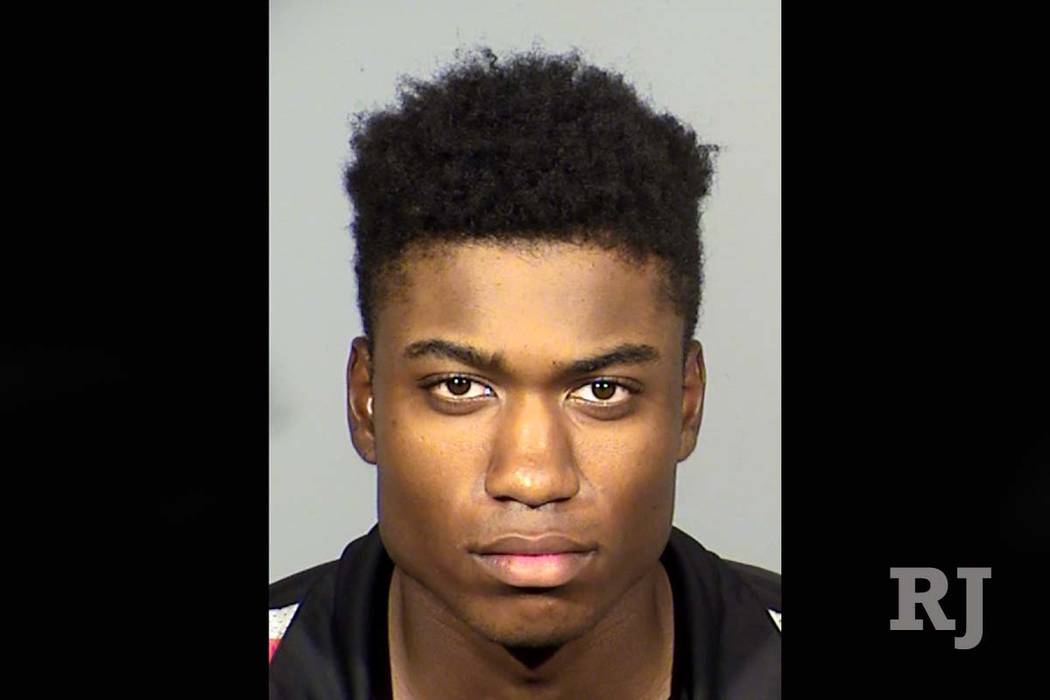 A 19-year-old is accused of arson after a Tuesday night dumpster fire at a northwest Las Vegas Valley gas station where he works.
Las Vegas Fire Department arson investigators arrested Ramesh D. Graham on a third-degree arson charge. He was jailed in Clark County Detention Center, where he remained Wednesday morning. His bail was set at $3,000.
Investigators saw security footage of the dumpster fire, which happened about 8:50 p.m. Tuesday at a gas station convenience store at 6775 N. Durango Drive, Fire Department spokesman Tim Szymanski said. A store employee, who Szymanski identified as Graham, was seen lighting the fire.
Crews found and quickly doused the fire Tuesday night. The store was not damaged.
Contact Mike Shoro at mshoro@reviewjournal.com. Follow @mike_shoro on Twitter.
6775 North Durango