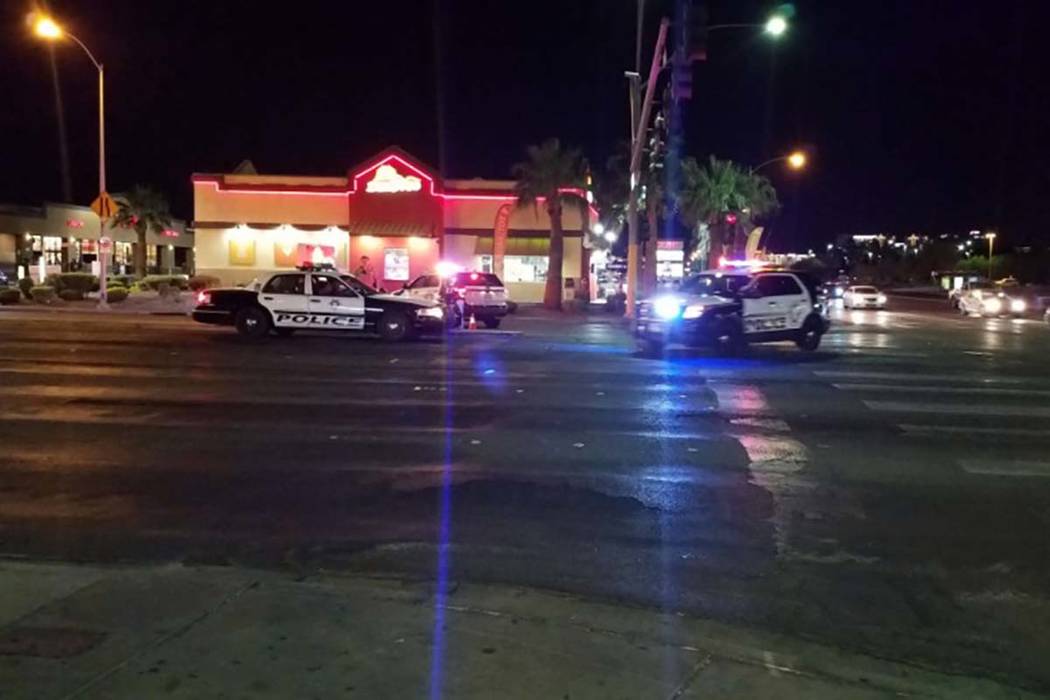 A woman barricaded herself inside of a car after backing into a police vehicle Tuesday morning in the central Las Vegas Valley.
She and a man were in custody after the hours-long standoff with officers on South Maryland Parkway near East Tropicana Avenue, Metropolitan Police Department Lt. CJ Jenkins said.
Police were called about 12:15 a.m. to the 5000 block of Maryland Parkway for two people inside a white sedan who might've had guns. Metro talked with the man and woman inside and got them to step out. Jenkins said Metro took the compliant man into custody. As they were doing so, a second patrol car pulled up, prompting the woman to hop back into the car.
She then put the car in reverse and "forcefully backed into" an unoccupied patrol car, Jenkins said. An arriving car blocked her in, and she locked the car doors.
"(She) just decided at that point that she wasn't going to come out," he said.
Several Metro, SWAT and K9 units responded to the call. Crisis negotiators worked to coax her out of the car.
He said the possiblity of weapons and reports the woman may have been involved in a previous shooting contributed to the heavy police response.
She surrendered to police about 3:40 a.m. There were no injuries.
Jenkins said the woman had several felony warrants out for her arrest. He said police were still investigating whether there was a gun inside the sedan.
Police temporarily blocked traffic on Maryland Parkway near Tropicana Avenue.
Contact Mike Shoro at mshoro@reviewjournal.com. Follow @mike_shoro on Twitter.