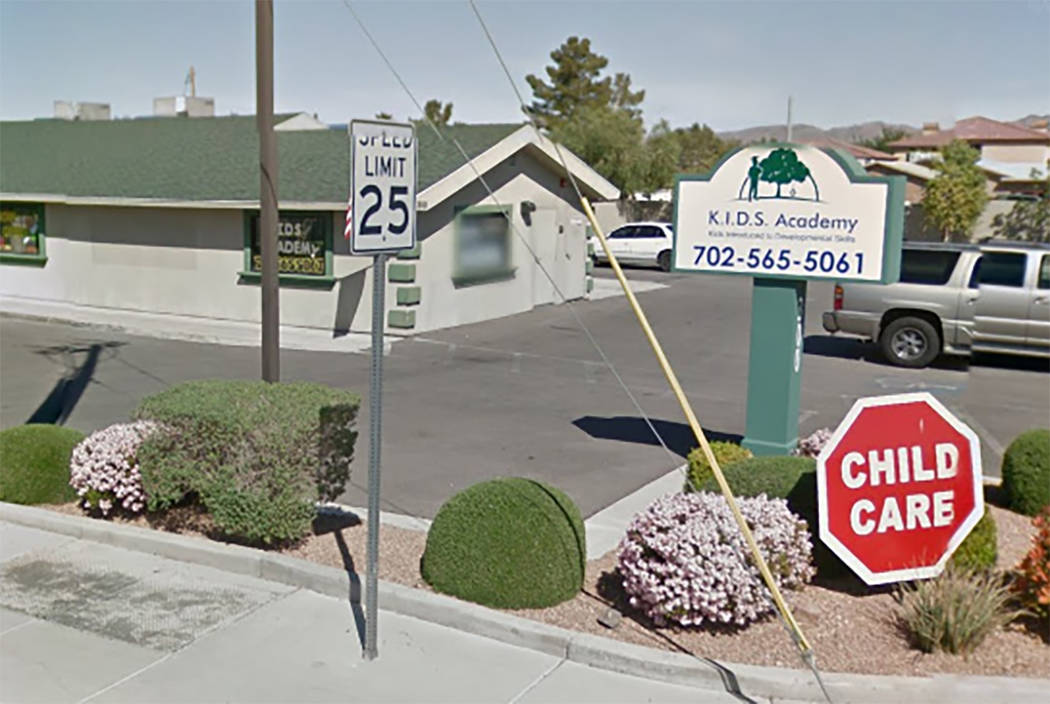 A day care worker was arrested Monday on a felony child abuse charge after surveillance video showed a woman "violently grabbing and tossing a 5-year-old child," Henderson police said in a statement.
Police said the child was under the care of 20-year-old Aleana Estepp at K.I.D.S. Academy, 300 E. Horizon Drive in Henderson. Estepp was arrested and is being held at the Henderson Detention Center.
The victim's mother, Nina Pitts, filed a report Aug. 11 with Henderson police and provided the surveillance video showing the incident that led to the arrest, she said.
"I was just appalled by what I saw," Pitts said of the video. "I was devastated."
Pitts said the day care owner told her Aug. 10 that her daughter had bitten her tongue. Pitts' daughter said later that night that a teacher had thrown her.
Day care workers pulled the surveillance video the next day, she said.
K.I.D.S. Academy owner Chrystal Blessing said that this was a one-time incident and that there have been no previous reports of child abuse involving Estepp.
"We just want to apologize to the family," Blessing said.
According to its website, the business "uses the natural curiosity of children to teach math, reading, and critical thinking skills." K.I.D.S. stands for "Kids Introduced to Developmental Skills."
A question posed about a week ago on the review site yelp.com asked what happened to the teacher accused of throwing a girl at K.I.D.S. Academy.
The owner responded, "She was immediately terminated and we are assisting in every way with the police investigation. I do not tolerate these actions. I want my school to be a safe place for children and there (sic) families."
Anyone with information about the abuse case may call police at 702-267-4911 or, to remain anonymous, Crime Stoppers at 702-385-5555.
Contact Isabelle Delgado at idelgado@reviewjournal.com or 702-383-0381. Follow @izzydd on Twitter. Review-Journal writer Blake Apgar contributed to this report.