Henderson police identify officers who shot, injured woman
Updated September 25, 2023 - 5:56 pm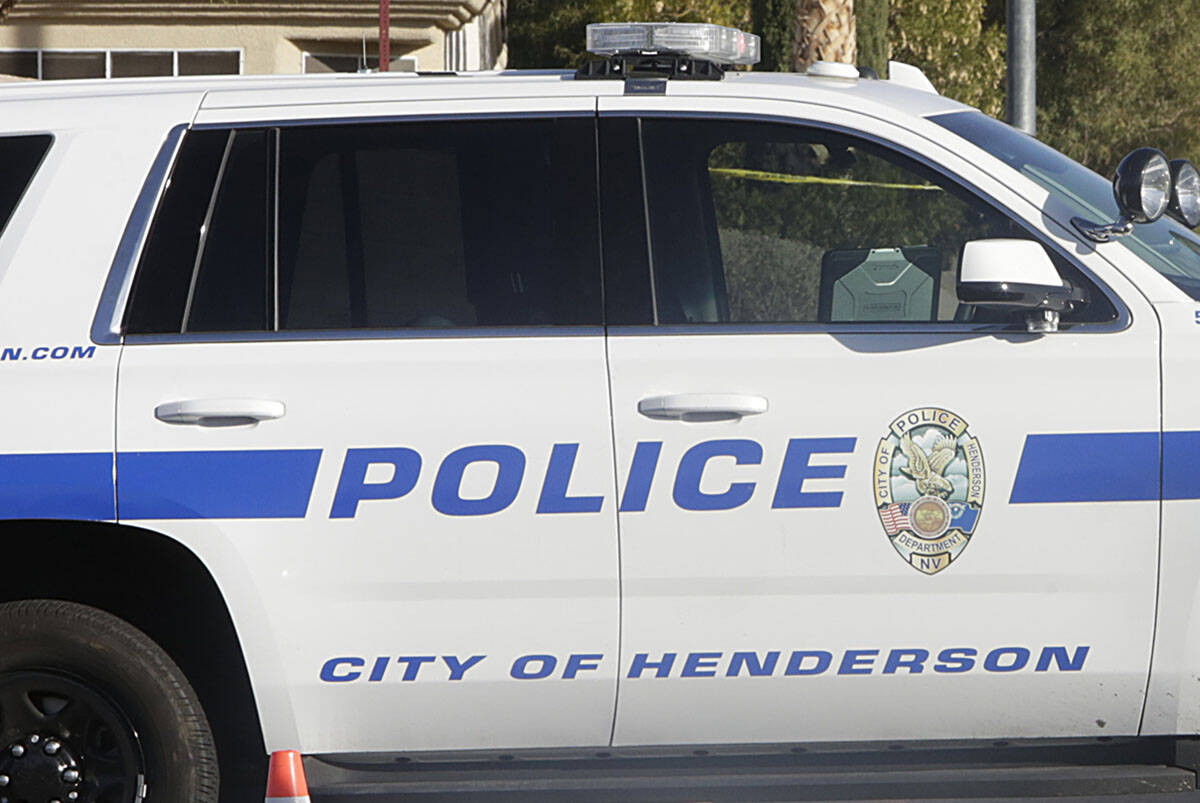 The Henderson police officers who shot and wounded a woman who was allegedly threatening another woman with a knife on Friday have been identified.
In a news release Sunday, the Henderson Police Department identified the officers as Sergeant Anthony Sanchez-Martinez and Officer Sarena Ulibarri.
Police said the officers shot the woman, identified as Shena Reiber, 33, after they told her to drop the knife. After refusing those commands, she pointed the knife at officers, police said.
The shooting happened after officers responded to a domestic disturbance call in the 1000 block of Center Street, near Warm Springs Road and Lake Mead Parkway, at about 4:30 p.m. Friday, police said.
Police said in news release on Saturday the caller told police that one female was outside, holding a knife and threatening another female while shouting, "I will kill you!" Police said the woman was also seen stabbing stairs with the knife while yelling "kill me!"
Officers arrived to find Reiber allegedly holding a large knife, police said.
"She began approaching officers with the knife in her hand," the Saturday news release said. "Officers gave continued and multiple verbal commands to drop the knife to which Reiber ignored. After multiple attempts to deescalate the situation with Reiber, Reiber continued aggressing officers, with the knife pointed in a threatening manner at them, resulting in an officer-involved shooting."
Reiber was taken to a local hospital where she was expected to survive, police said.
Residents told the Review-Journal on Friday that they disputed the police account of what happened. Mechelle Woods said she saw Reiber wave the knife during the confrontation, but that she didn't see the woman point the knife directly at officers.
The department said Reiber faces two counts of attempted murder with a deadly weapon and two counts of assault on a protected person with a deadly weapon.
Both officers have been placed on paid administrative leave, per the department's policy, police said.
It was the second police shooting in Henderson in 2023, Henderson Police Sgt. Daniel Medrano said Friday.
A previous version of this story misstated the Center Street block number where the shooting took place.
Contact Brett Clarkson at bclarkson@reviewjournal.com.