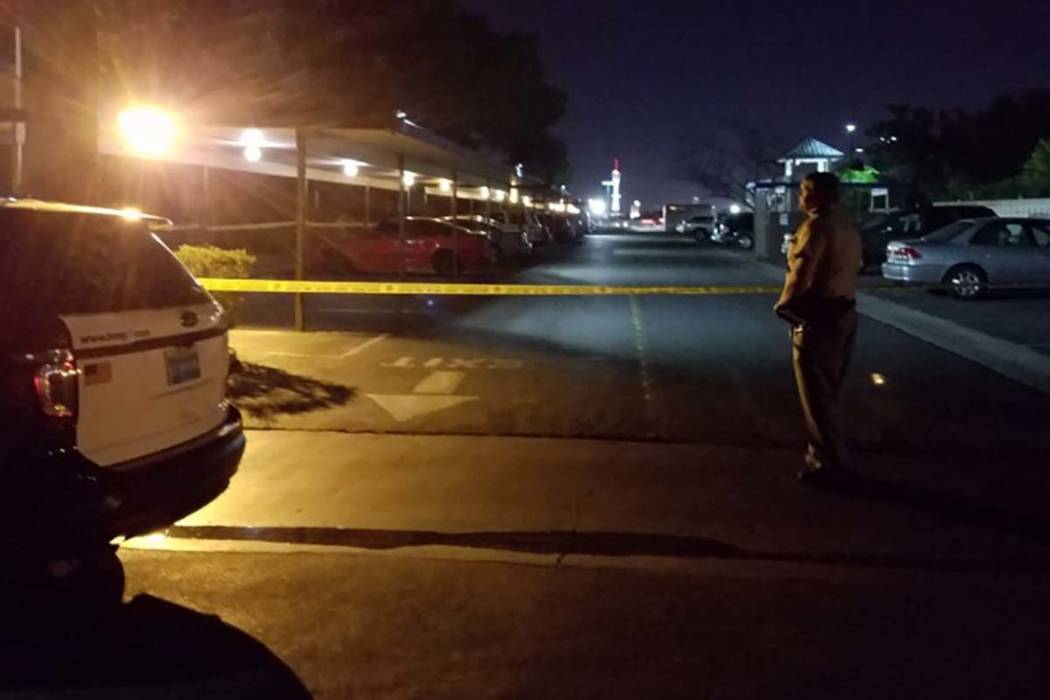 A 19-year-old has been arrested in the shooting death of a man at a central Las Vegas Valley apartment complex last month.
Jail records indicate that Nathan Ivey was booked Tuesday into the Clark County Detention Center on a charge of first-degree murder with a deadly weapon. He is being held without bail.
The Metropolitan Police Department has accused him of killing Michael Rodney Reiger, 48, after an April 26 brawl at 5100 O'Bannon Drive, near West Sahara Avenue and South Decatur Boulevard. A warrant for Ivey's arrest was issued Friday, court records show.
Another man in his 50s told police he had been shot in the same incident.
Reiger and the wounded man were part of a group of five men and women who drove to the apartment complex and eventually fought with at least two residents at the complex. It was not clear what precipitated the fight, Lt. Dan McGrath said, but police do not think it was gang-related.
The arrest warrant for Ivey shows he was identified as the gunman by witnesses using a photo lineup.
McGrath said there appeared to be a history of drug use among the group, but the ensuing brawl did not follow a drug deal.
Contact Mike Shoro at mshoro@reviewjournal.com. Follow @mike_shoro on Twitter.