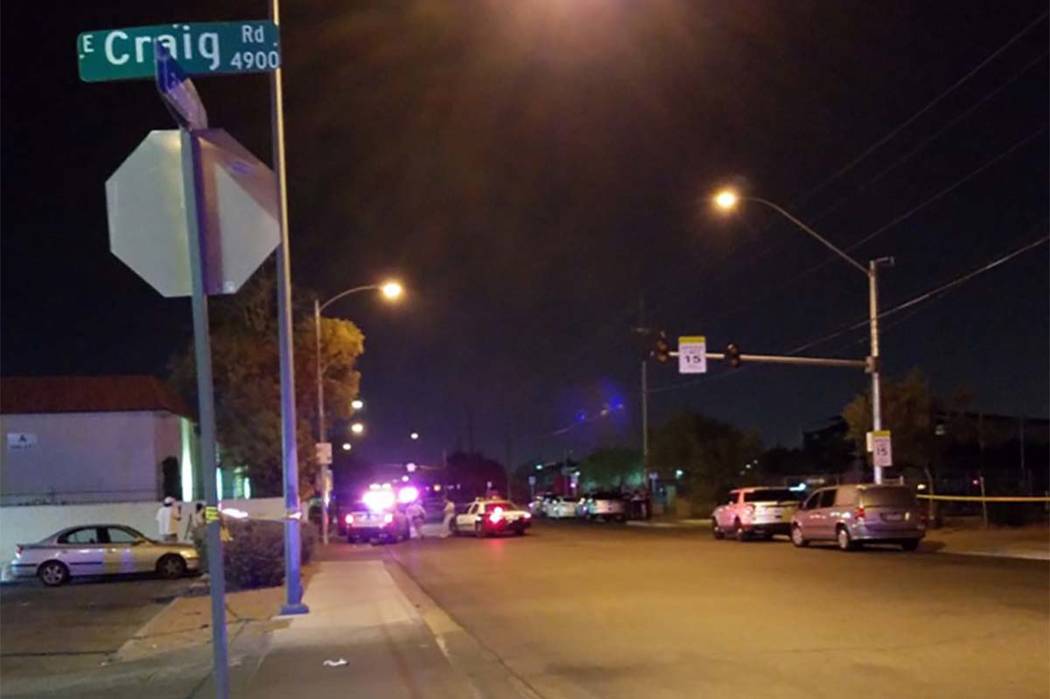 A man claiming self-defense after a deadly gunfight Wednesday morning in the northeastern Las Vegas Valley is facing a murder charge.
Keon Miller, 29, was arrested after police responded to reports of gunfire about 12:40 a.m. at an apartment complex at 4300 N. Lamont St., near Nellis Boulevard and Craig Road, Metropolitan Police Department said.
Homicide Lt. Dan McGrath said two men in their 30s traded at least 10 shots after an argument in the complex. One man in the gunfight and a bystander were shot and taken to University Medical Center. The man involved in the gunfight died.
The man claiming self-defense, who was not wounded, was one of the callers to Metro. He cooperated with detectives, but the department said the evidence was not consistent a self-defense claim.
"Anytime there's a shooting outside in the middle of a complex it'd be difficult to claim self-defense," McGrath said.
It wasn't clear who shot the bystander, a man in his 20s who was hit in the leg. Detectives planned to compare interviews with witnesses and the injured bystander with the shooter's account to determine the validity of his claim.
"We're trying to get everything (we) can before we sit down and make a determination as far as what the outcome of this is going to be," McGrath said.
He noted the shooter appeared to have used an assault rifle-type weapon. Officers were concerned about a shootout in a complex, particularly after Fourth of July, when there may have been fireworks and people outside their apartments. The assault weapon compounded fears of injuries, he said, because those rounds were powerful enough to penetrate apartments.
"I've been on quite a few of these," McGrath said. "We don't see a lot of assault rifles being used. To actually actively go and exchange gunfire with an assault rifle inside the apartment complex is really concerning."
No other injuries were reported.
A handgun, believed to belong to the deceased, was found near a dumpster.
Police had previously received a call from the complex Tuesday night about a man with a gun. McGrath said he was possibly the man who was killed.
The Clark County coroner's office will identify him once next of kin is notified.
Contact Mike Shoro at mshoro@reviewjournal.com. Follow @mike_shoro on Twitter. Review-Journal reporter Wesley Juhl contributed to this story.
4300 N. Lamont St., las vegas, nv