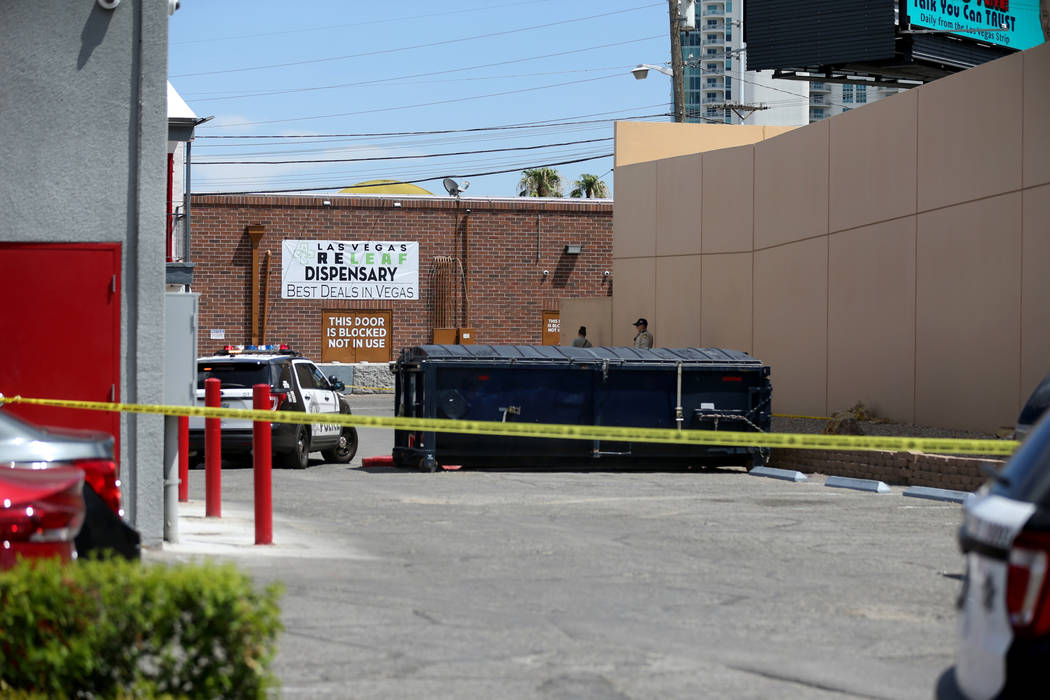 An armed security guard was arrested after he shot and killed an unarmed man after a brief confrontation Thursday afternoon near the Strip, Las Vegas police said.
The guard shot him about 12:45 p.m. in an alley behind a motel on the 2200 block of Las Vegas Boulevard South, Metropolitan Police Department Lt. Ray Spencer said.
The guard, who was living at the motel, was home on his lunch break when the unarmed man walked through the motel parking lot.
Security footage showed the pair got into a four- or five-second shoving spat before the guard pulled out his handgun and shot the man once, Spencer said. The guard holstered his gun and called 911 while an employee at a nearby business attempted CPR on the man, who died at University Medical Center.
Police arrested the guard on a murder charge Thursday evening, Spencer said.
It didn't appear the two knew each other prior to the shooting, Spencer said.
Initial call details indicated the man may have been testing door handles in the motel parking lot, Spencer said. Police had not identified him.
The guard worked at a business in the area and was licensed to open carry, Spencer said. He cooperated with officers during the investigation.
Police initially said the shooting occurred at a marijuana dispensary but clarified at a news briefing that it occurred at a nearby motel.
The Clark County coroner's office will release the man's identity once his family is notified.
His death marks the 116th homicide investigated within the county and the 96th investigated by Metro in 2018, according to Las Vegas Review-Journal records.
Contact Mike Shoro at mshoro@reviewjournal.com or 702-387-5290. Follow @mike_shoro on Twitter. Contact Katelyn Newberg at knewberg@reviewjournal.com or 702-383-0240. Follow @k_newberg on Twitter.
2200 block of South Las Vegas Boulevard, las vegas, nv