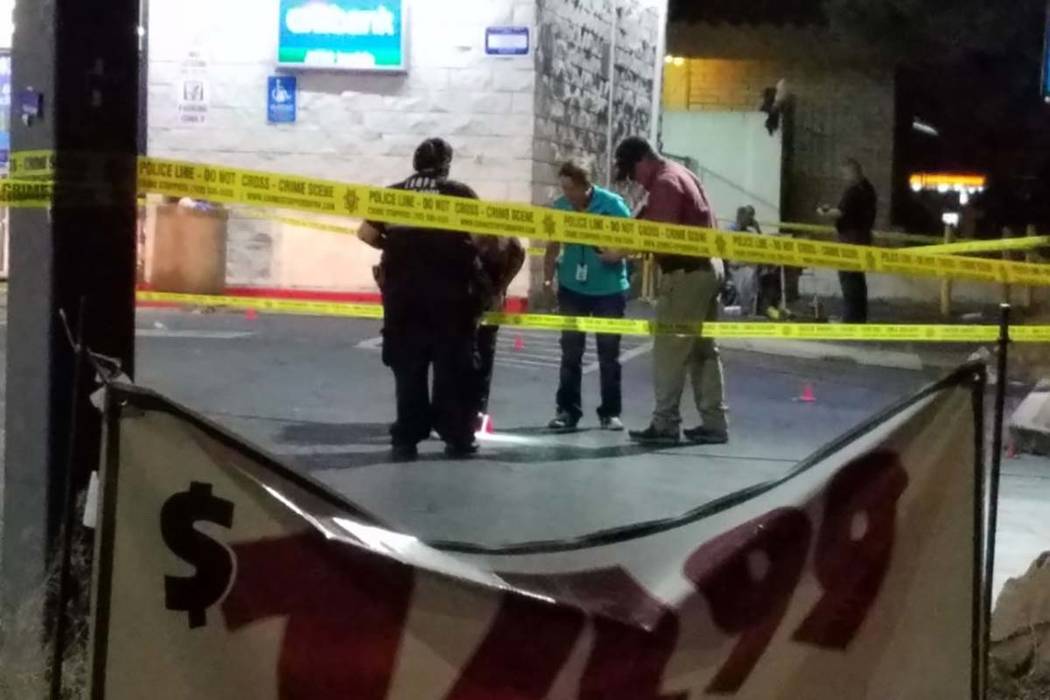 A man died in a stabbing just after midnight Tuesday in the central Las Vegas Valley.
He was stabbed in a convenience store parking lot on the 998 block of Sierra Vista Drive, near East Desert Inn Road and Maryland Parkway, Metropolitan Police Department Lt. David Gordon said.
The man died just before 1 a.m. at Sunrise Hospital and Medical Center.
He was chased by another man before the stabbing, homicide Lt. Dan McGrath said. The chase led them to near a light pole in the parking lot, where there was some pushing and shoving between the two. The man, who McGrath said was not armed, was then stabbed multiple times in the chest.
"I was told the words were, 'You owe me money. Where's my money?' kind of thing," McGrath said.
The attacker, described as a thin black man wearing a tan shirt and jeans, left southbound, police said.
Metro had not identified the attacker or the motive as of Tuesday evening.
After the man was stabbed, he stumbled toward propane tanks outside the business. Officers found him there about a minute later, McGrath said.
The Clark County coroner's office will identify the deceased once his family is notified.
McGrath said there were multiple witnesses in the area but police had not yet interviewed them all. Metro asks that people with information on the stabbing to call Metro's homicide unit at 702-828-3251.
The fatal stabbing happened within a mile of a homicide Thursday at Shelter Island Apartments, 3770 Swenson St. In the shooting, 39-year-old Marcus M. Collins was shot at least 10 times, police said.
Review-Journal reporter Bianca Cseke contributed to this story. Contact Mike Shoro at mshoro@reviewjournal.com. Follow @mike_shoro on Twitter.
998 E. Sierra Vista Drive Las Vegas, Nevada