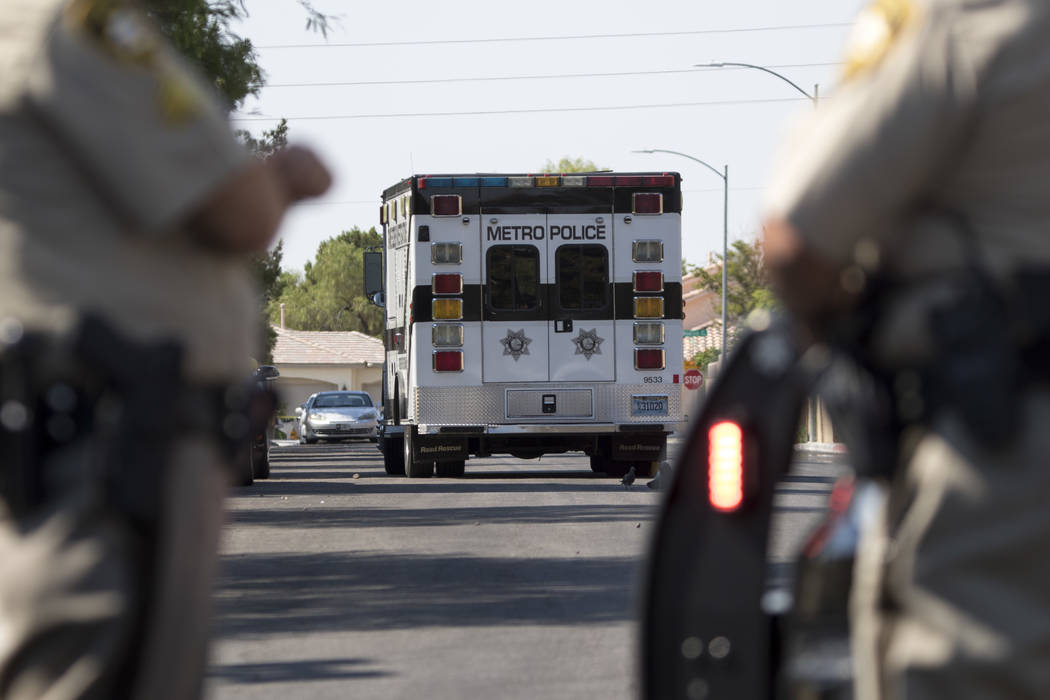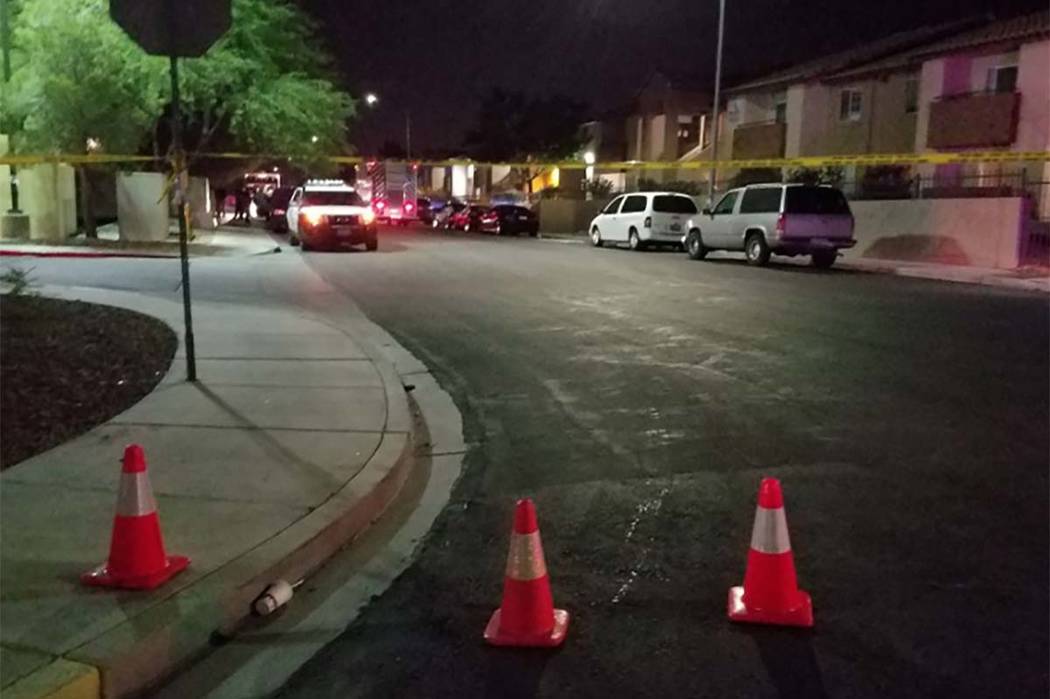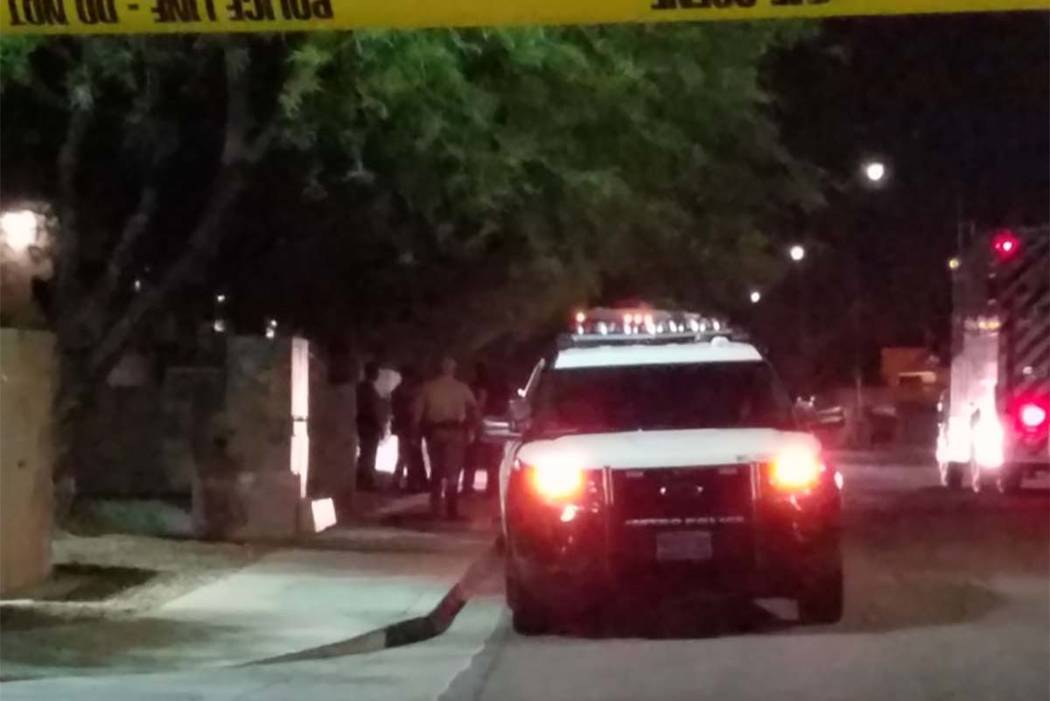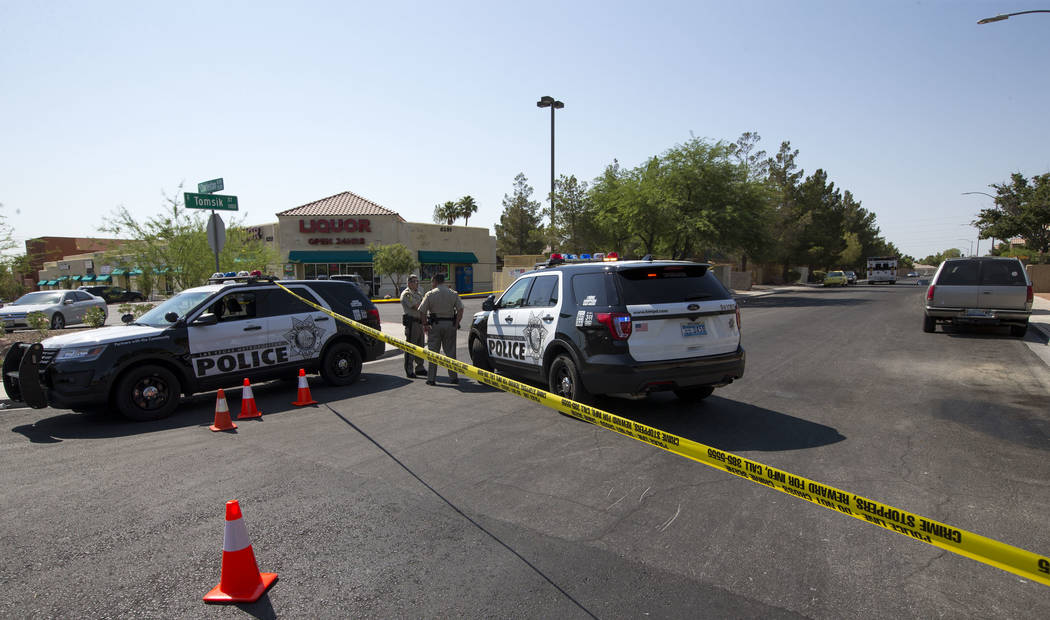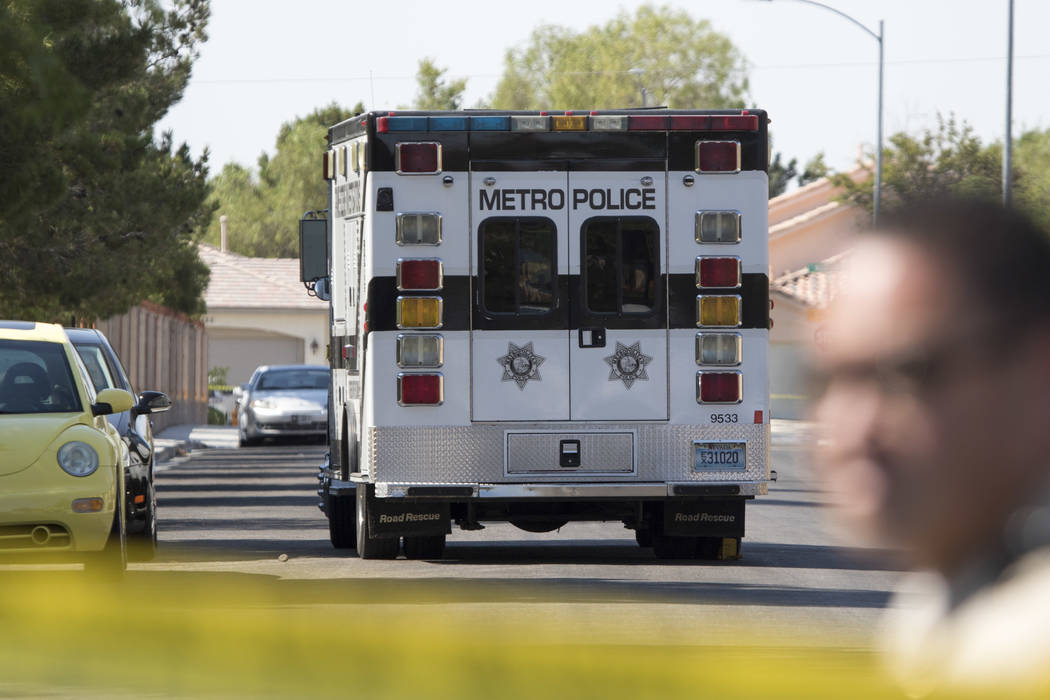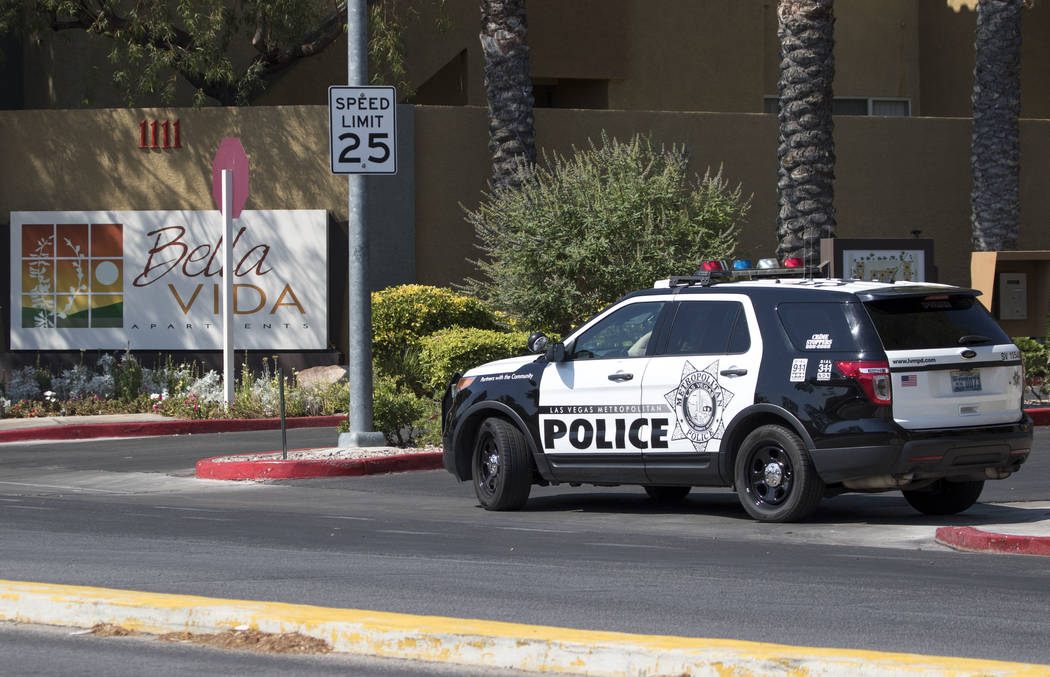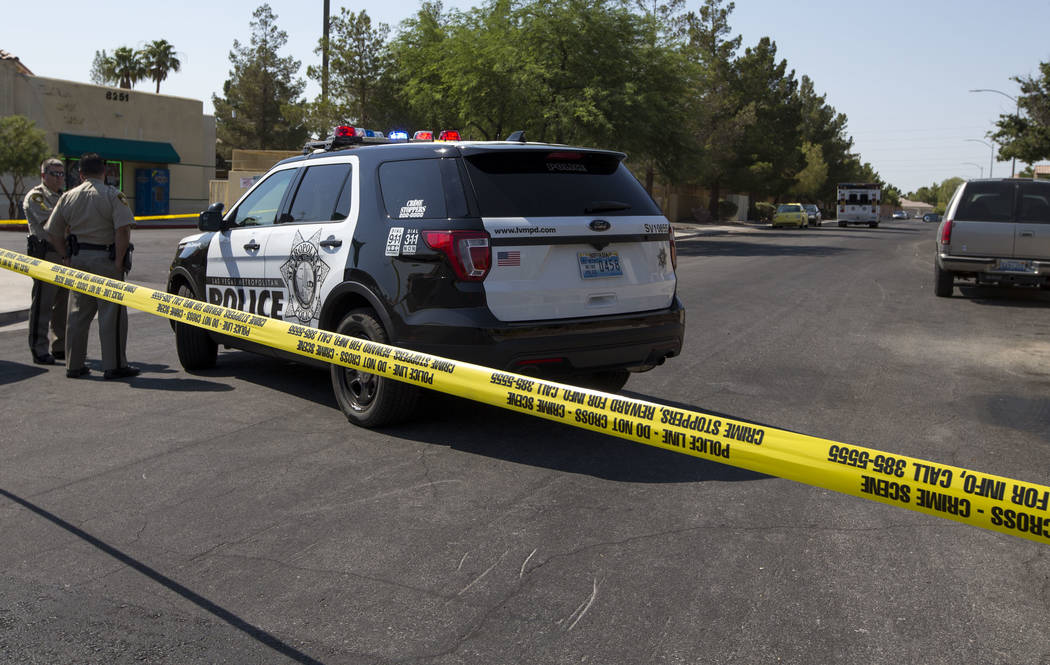 Las Vegas police shot and killed a man they said lunged at officers with a knife Tuesday morning in the western valley.
Metropolitan Police Department officers used a stun gun before shooting the man inside an apartment at a complex near South Cimarron Road and West Charleston Boulevard, Capt. Kelly McMahill said.
She said police repeatedly told the man to drop a knife before at least two of the four officers inside used their stun guns. The prongs hit him, but the stun gun was ineffective. McMahill said police continued to tell him to drop the knife.
"The suspect did not comply and then lunged aggressively in the direction of the officers," she said.
She said two officers shot at the man and it appeared he was shot multiple times. The man, who was not identified, died at University Medical Center.
Metro was initially alerted of an unknown problem about 12:15 a.m. at the complex, 1111 S. Cimarron Road. A second caller reported it was a possible domestic-related issue. A woman was screaming from inside an apartment and was with a child, police said.
Police knocked at the door but got no response, McMahill said. Officers then used a patrol car's public address system to try to coax out those inside the apartment. A woman with a small child walked out and briefly talked with police. Another woman might have been visiting the apartment, McMahill said.
None of them were injured, nor were any officers, Metro spokesman Larry Hadfield said.
Officers then searched the apartment for any people still inside, McMahill said. They went to a back bedroom and found the man hiding underneath a pile of clothes in a closet. When he stood up, officers saw he had a knife and then tried to use the stun gun.
"What I don't know is how many times they would've actually pulled the trigger," McMahill said.
Had he survived, McMahill said, the man likely would've faced charges of assault with a deadly weapon on the officers.
The officers who fired their guns will be identified by Metro after 48 hours.
This is the ninth police shooting and the fourth deadly shooting by Metro this year.
Contact Mike Shoro at mshoro@reviewjournal.com. Follow @mike_shoro on Twitter.
1111 S. Cimarron Road Las Vegas, Nevada