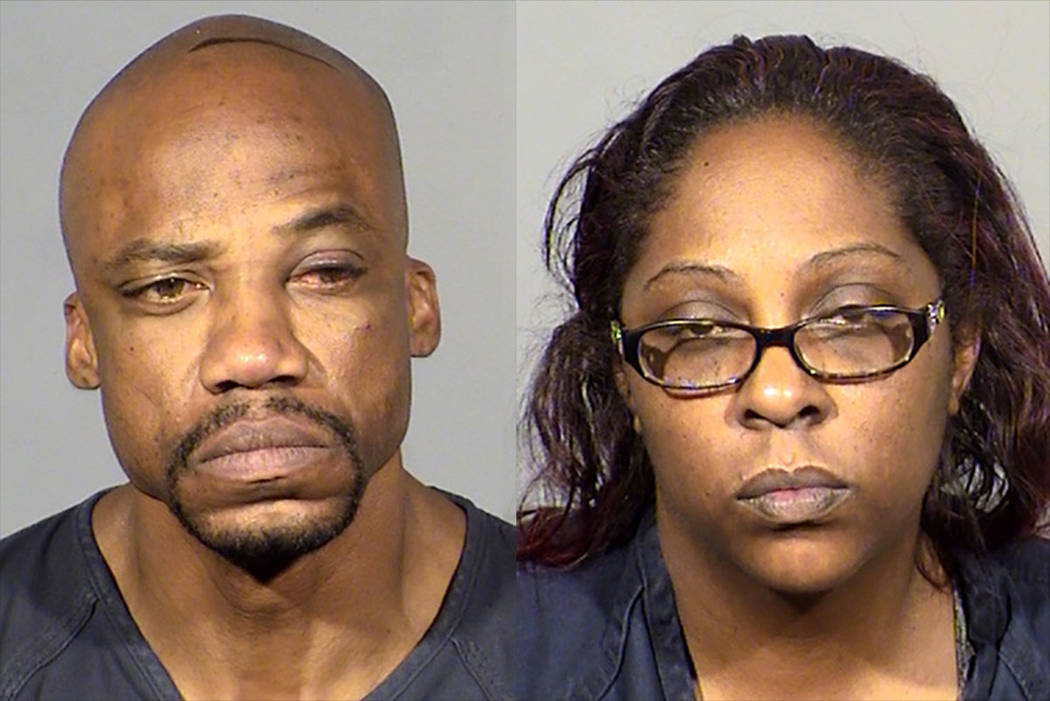 Las Vegas police have arrested a man and a woman in connection with the deadly shooting of two people at an eastern valley apartment complex.
Two other people also were shot and were hospitalized after the shooting Wednesday night in the courtyard of the Desert Pines Townhomes, at 3750 E. Bonanza Road near North Pecos Road.
Metropolitan Police Department officers arrested 46-year-old Clarence Wilson in connection with the slayings. Jawanna Chapman-Doucett, 38, was also arrested Thursday and faces a count of sale or transfer of a firearm to a prohibited person.
Police said the four were found shot inside an apartment.
Metro said Chapman-Doucett called police from the 1800 block of East Bonanza Road to say she and others in a vehicle were involved in a fight and shooting at the complex.
Police said the shooting stemmed from a domestic argument. Chapman-Doucett and Wilson, a couple from California, as well as a third man asked to use the bathroom at the residence, police said. A resident then in the apartment fought with the third man.
Chapman-Doucett left the apartment to grab a gun from her car, and she returned to give the gun to Wilson, who shot several times toward the apartment, according to Metro.
Earlier Wednesday, two homeless people who have not yet been identified were found dead with gunshot wounds behind a business on the 2900 block of Washington Avenue, near Rancho Drive. Police have not yet determined a motive or arrested any suspects.
Late Thursday night, North Las Vegas police were investigating a possible triple homicide. Three adults were found with fatal gunshot wounds inside an apartment on the 2200 block of Carroll Street, near Civic Center Drive and Lake Mead Boulevard.
Police have investigated 13 homicides within Clark County in the past seven days. The other 10 homicides were within the Metropolitan Police Department's jurisdiction.
Contact Mike Shoro at mshoro@reviewjournal.com or 702-387-5290. Follow @mike_shoro on Twitter.