2 dead, 1 hospitalized in central Las Vegas shooting
Updated June 13, 2017 - 7:10 am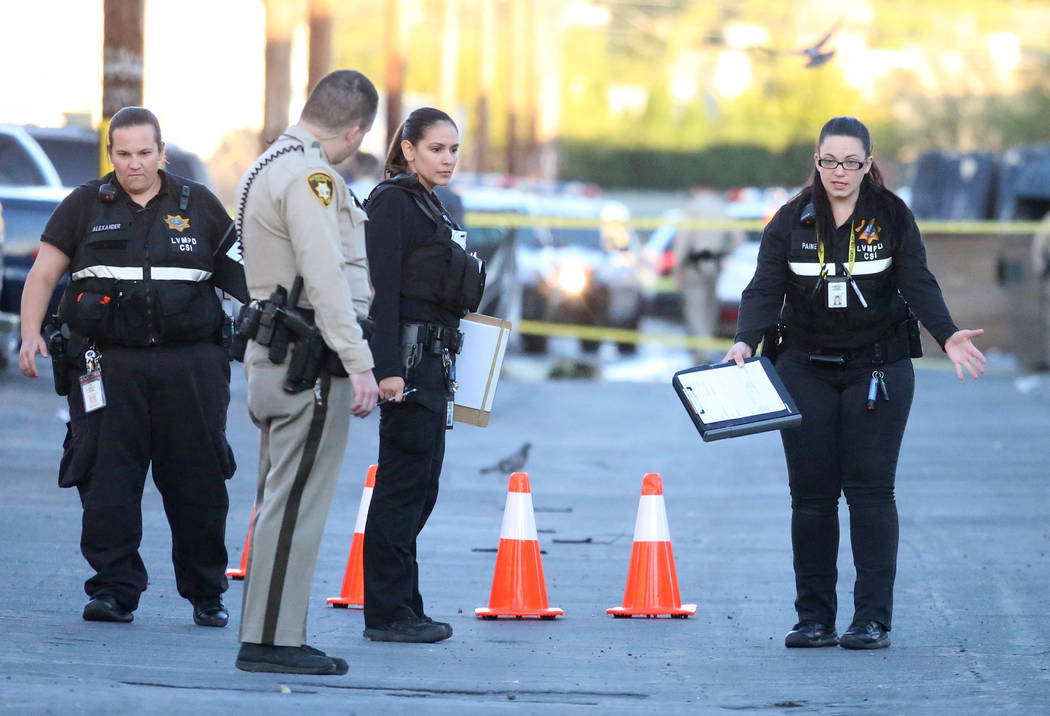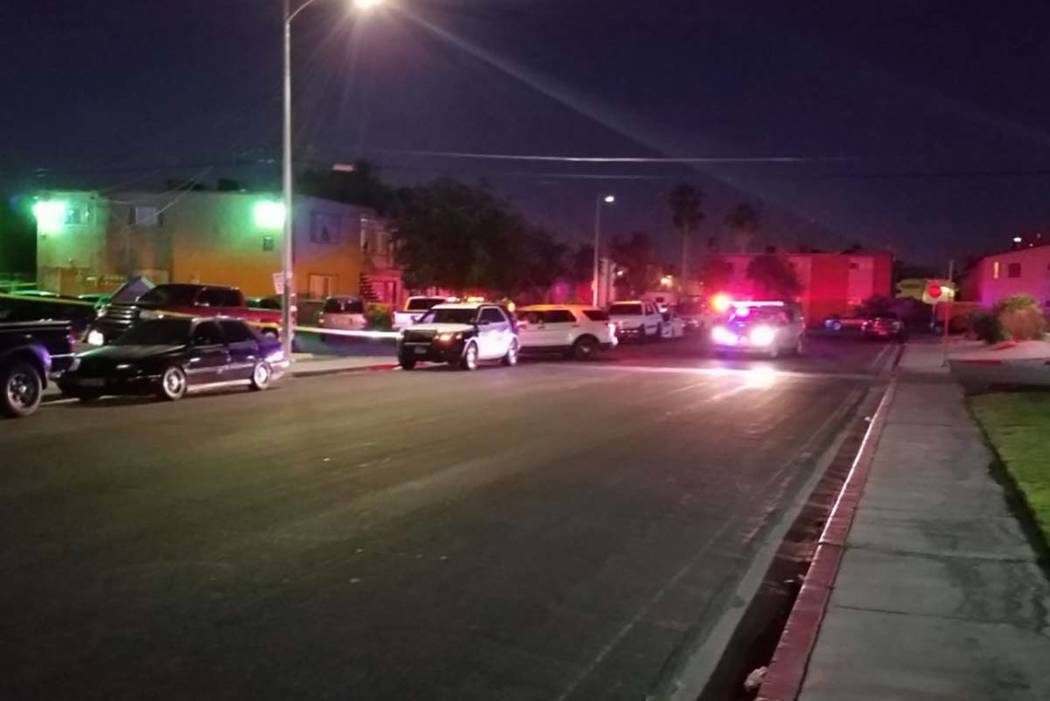 Two people were killed and another was left in critical condition after a shooting early Tuesday in central Las Vegas.
Four people were in a rental car when a man sitting behind the driver shot the other three occupants about 3:30 a.m. on the 4100 block of Silver Dollar Avenue, near South Arville Street, Metropolitan Police Department homicide Lt. Dan McGrath said.
Callers to 911 reported hearing gunshots, yelling and screaming,
The driver and the front-seat passenger were killed. The rear passenger, a man in his late 20s, was shot in the face and hospitalized at University Medical Center in critical condition. It appeared he was shot first, McGrath said, and he had bullet fragments in his head.
McGrath said the suspected shooter and the victims likely knew each other.
"We're not sure if they met down here, but they're all inside the vehicle," McGrath said.
The driver appeared to be a woman in her 20s, and she was shot at least three times. The front-seat passenger was a man, who appeared to be in his 30s, McGrath said. He was shot in the head.
The rear passenger window was shot out. The car kept going and hit a pole. The driver tried to get out as it moved, leaving behind a trail of blood and her hair.
"I don't know if he tried to pull her back in the car, but the door was open," McGrath said.
The three people shot were unarmed, McGrath said. The gunman — described as a short, stockily built black man — ran from the scene. As of Tuesday afternoon, police said he was not in custody.
The Clark County coroner's office will name the woman and man killed once relatives have been notified.
On Feb. 15, 18-year-old Larenzo Hardison was shot in the right eye at an apartment on the 4000 block of Silver Dollar Avenue. He died the next day. Police later arrested 25-year-old Ericka Winn on a murder charge.
In another nearby homicide, a man shot and killed his neighbor, later identified 39-year-old Jose Luis Vasquez, the morning of May 16 at 2880 S. Decatur Blvd., near Pennwood Avenue. Police said the shooter may have been acting in self-defense.
"We've had some problems down here," McGrath said.
Contact Mike Shoro at mshoro@reviewjournal.com. Follow @mike_shoro on Twitter.