2 dead, 3 hospitalized after shooting at Las Vegas apartment complex
December 27, 2017 - 8:43 pm
Updated December 27, 2017 - 11:26 pm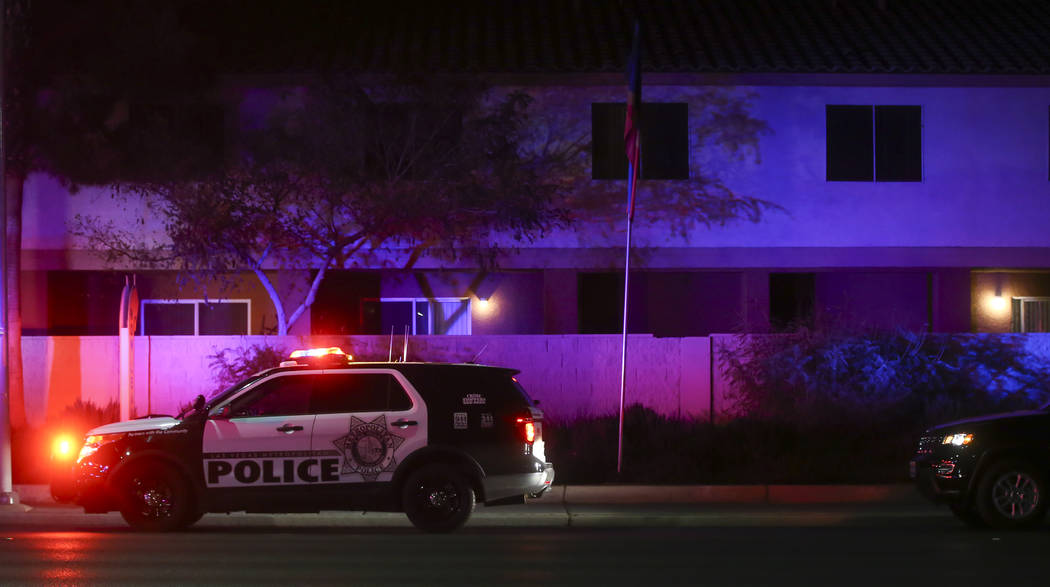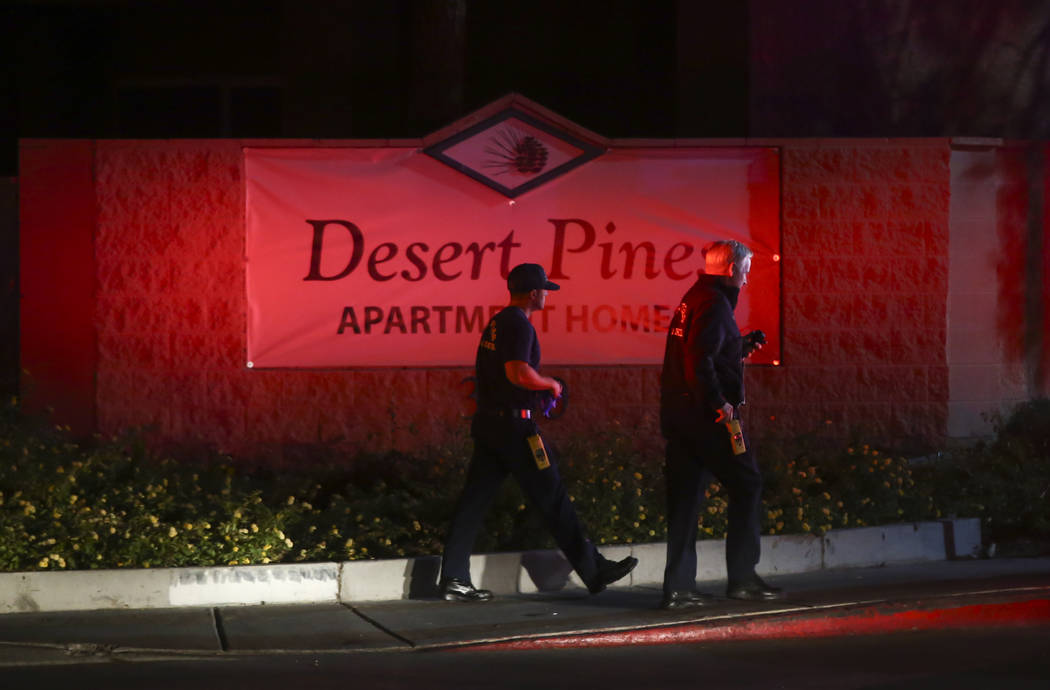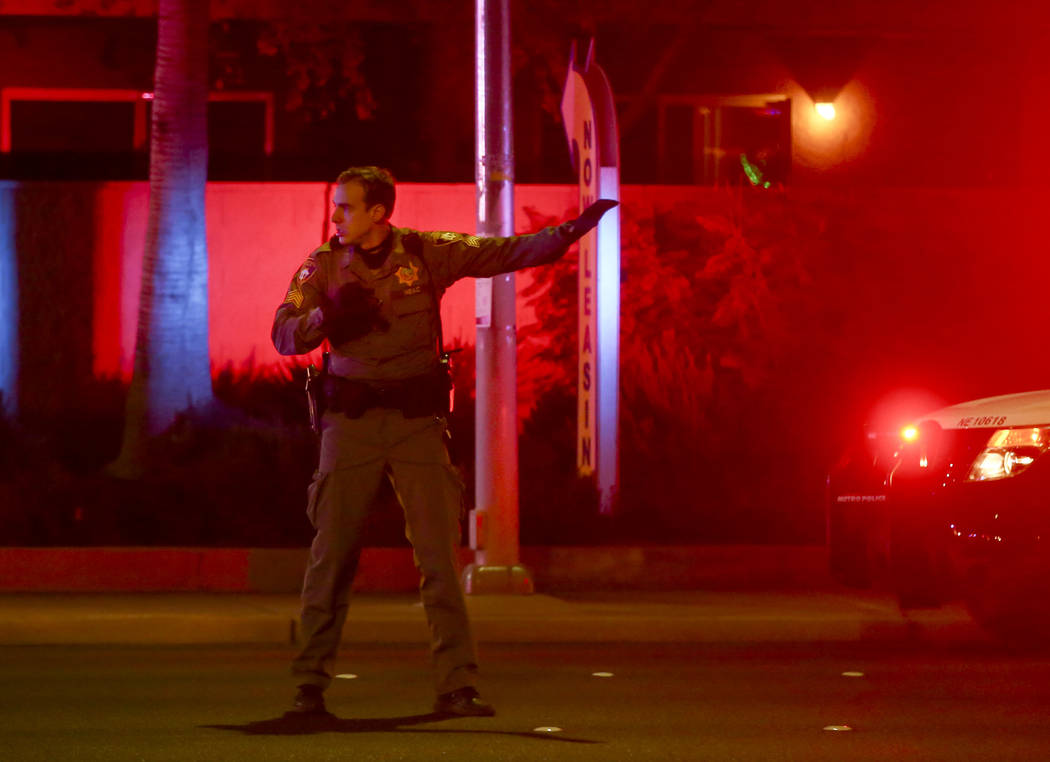 Two people died and three were hospitalized Wednesday night after a shooting at a Bonanza Road apartment complex.
Metropolitan Police Department Capt. Robert Plummer said five people were shot in the courtyard of the Desert Pines Townhomes, at 3750 E. Bonanza Road near North Pecos Road. Plummer said two people, both of whom lived in the complex, died at the scene.
Three other people were taken to University Medical Center, Plummer said — two were in critical condition, one had superficial wounds.
Plummer said the group included men and women in their 30s and 40s.
Officers responded at 8 p.m. to a 911 report of people struck by gunfire. Plummer said Metro detectives are investigating and as of 10:30 p.m., police were still unsure what prompted the shooting.
However, he said, there was some type of relationship between four people of interest and the victims who lived in the apartments. He said the shooting didn't seem to be gang-related or random but could have involved a domestic dispute.
Metro Lt. Dan McGrath said officers stopped and detained four people of interest in a car on Bruce Street and Bonanza Road after the people called 911 and said they were involved in the shooting.
McGrath also said Metro detectives were interviewing 11 witnesses at the scene.
Diego Carranza, who lives across the street from the complex, said he heard a barrage of gunfire.
"They were constant," he said at about 8:45 p.m., later adding, "when I got out here, it was already packed" with police and first responders.
Charles Emesler said he's lived in the area for about eight years, and that it's more violent now than ever before — "Never remotely close to this now."
Just outside the apartment complex, two women sat on the curb. One of them sobbed as the other tried to comfort her. A group of about 20 people stood outside the gates of the apartment complex, waiting.
After briefing reporters, Plummer pleaded for people to stop using firearms to resolve disputes.
"People are too quick to go to guns," Plummer said.
This marks 23 homicides for Metro in December, he said; four Wednesday and 10 since Friday.
Contact Mike Shoro at mshoro@reviewjournal.com or 702-387-5290. Follow @mike_shoro on Twitter. Review-Journal staff writer Max Michor contributed to this story.