2 sentenced for killing Las Vegas teen over iPad
October 24, 2016 - 5:08 pm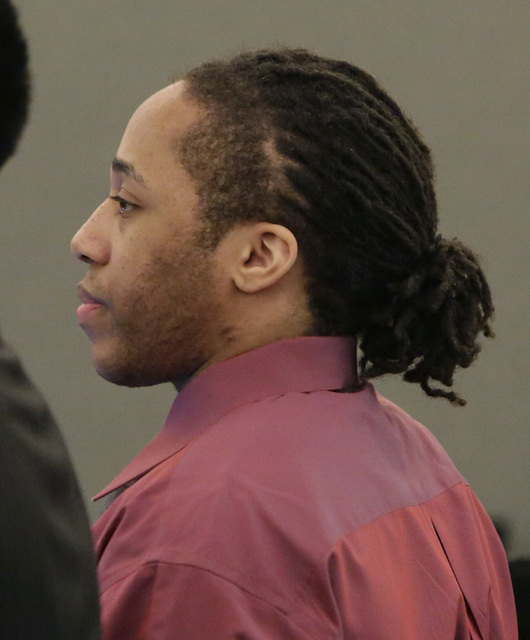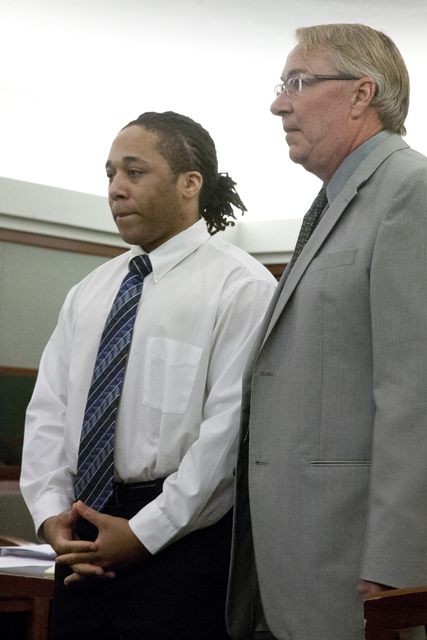 Ivan Arenas knew about a letter his teenage son wrote just months before he died.
But Arenas had not known its contents until it was read at a sentencing Monday for two men convicted of killing 15-year-old Marcos Arenas after he refused to surrender his iPad.
Just before the start of his freshman year at Bonanza High School in August 2012, Marcos wrote out goals for his future on white notebook paper. His cousin, Vivian De Leon, received the three-paragraph note from the boy's former volleyball coach and read it aloud in a courtroom packed on one side with those who knew the victim.
"I want to be ready for the world. Get ready for everything that comes my way," Marcos wrote. "After high school, I want to be helping kids. … I want to be able to do what I want and have kids with a nice wife. I want to have a better life than I had. And I want my kids to have a better life than I had."
About 10 months later, in May 2013, he was run over by a Ford Explorer driven by Michael Solid after Marcos refused to surrender his iPad to Jacob Dismont, then a high schooler, who had wrested the device away from the boy.
Speaking in court on Monday, the elder Arenas turned to the men, standing and shackled in blue jail uniforms.
"You guys can still wake up tomorrow," he said through tears. "My son is never going to get to again. … I won't be able to hug my son tomorrow."
District Judge Valerie Adair then sentenced Dismont, now 21, to 15 years to life in prison.
Dismont pleaded guilty in August to second-degree murder with use of a deadly weapon, robbery with use of a deadly weapon and conspiracy to commit robbery.
The judge also handed down a sentence of 30 years to life for Solid, now 24, who was convicted by a jury in August of first-degree murder, conspiracy to commit robbery and robbery.
Both men apologized to the victim's family.
Prosecutors said Marcos had cherished the iPad because his family rarely could afford high-priced electronics. Ivan Arenas, a single father who worked as a handyman, took out a payday loan to purchase the device for $249 from a pawn shop. It had been a birthday gift and a reward for doing well in school.
Marcos struggled and screamed in his last, desperate attempt to hold onto the device, prosecutors said. Traffic stopped as he was dragged from a sidewalk onto Charleston Boulevard. Marcos grabbed onto and banged
on the SUV before he was run over and Solid sped away.
De Leon, now a freshman at Bonanza High, wept as she told the judge she still struggles riding to school past the scene where her cousin was killed.
"I want this to never happen to any other family," she said, "and to no other kid because no child deserves to go through this. I still can't believe this happened."
Contact David Ferrara at dferrara@reviewjournal.com or 702-380-1039. Follow @randompoker on Twitter.