27 years later: Arrest, indictment in Tupac Shakur murder case
Updated September 29, 2023 - 8:54 pm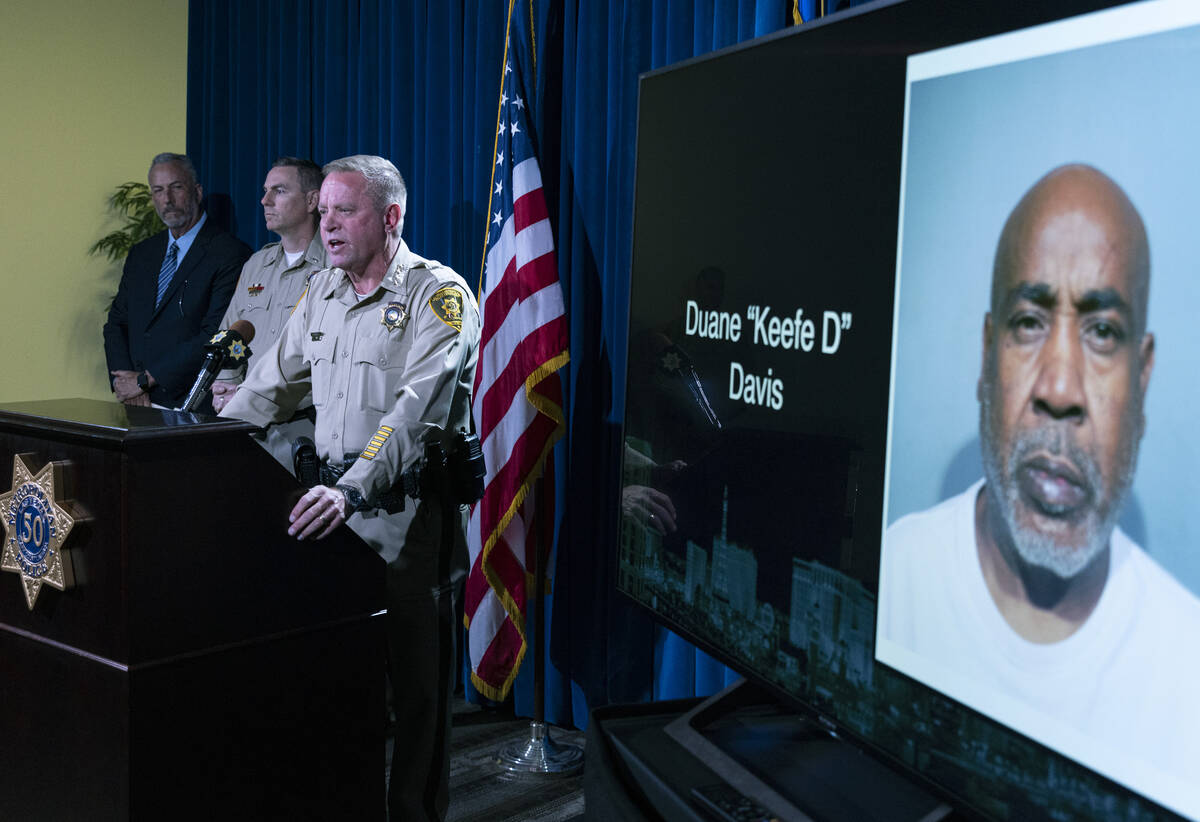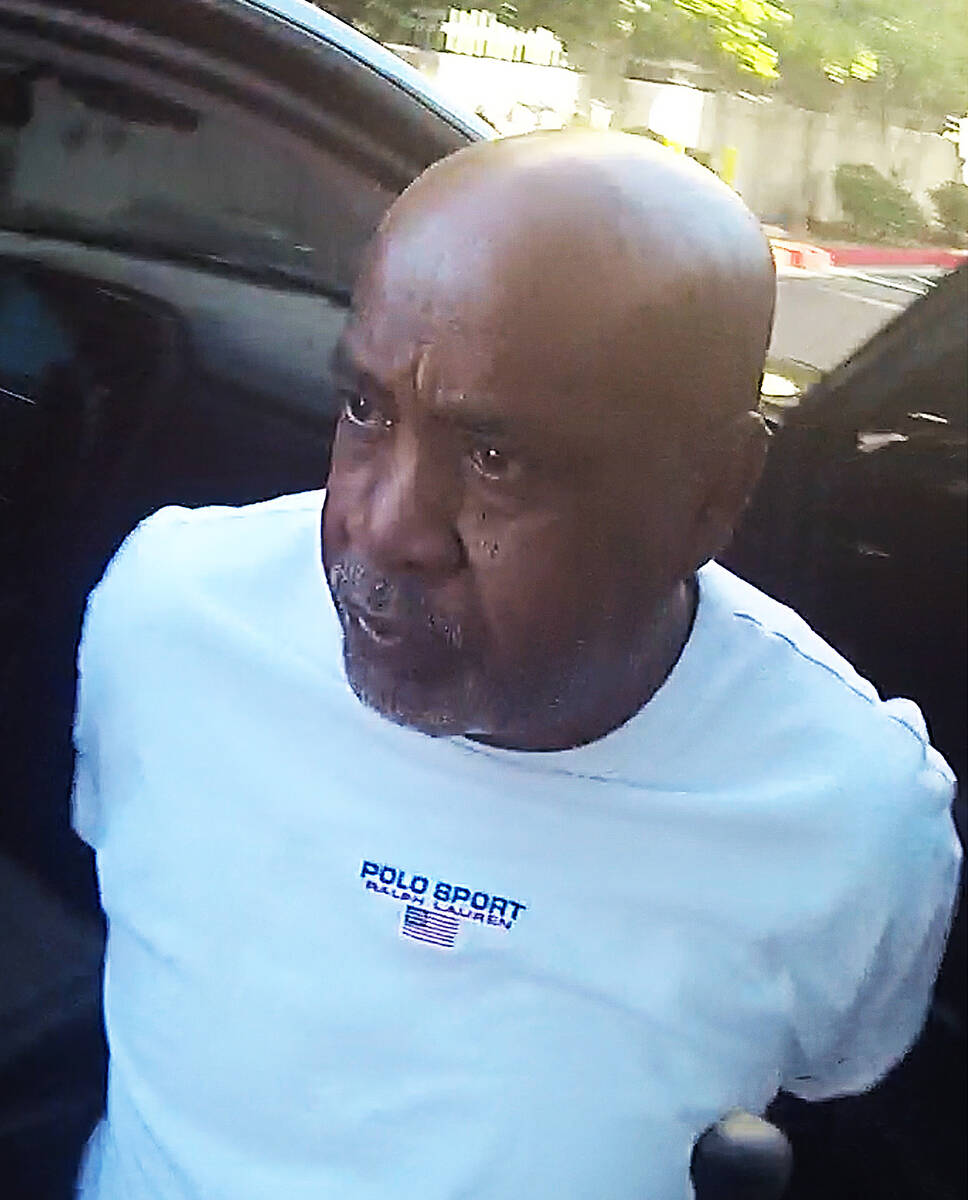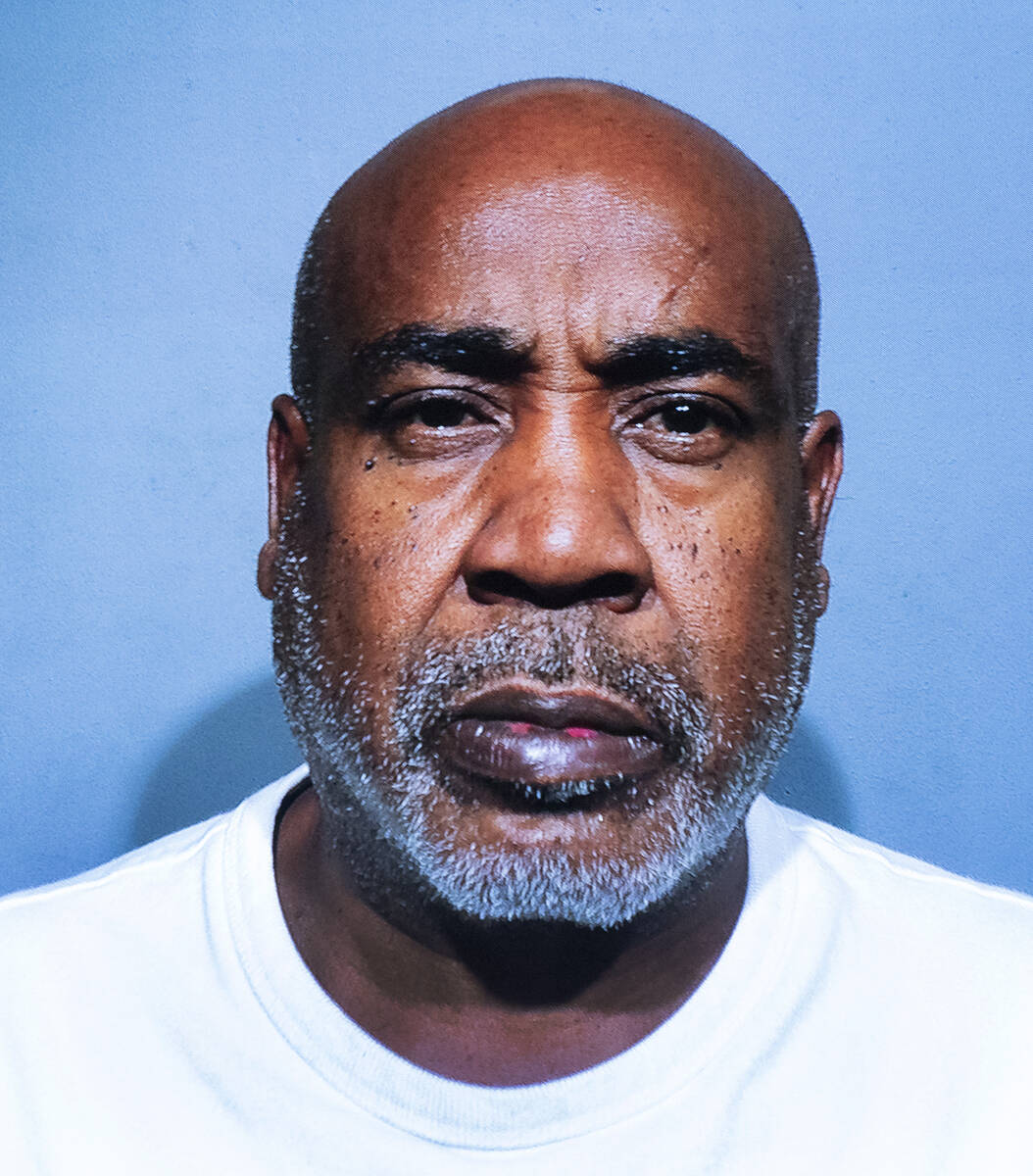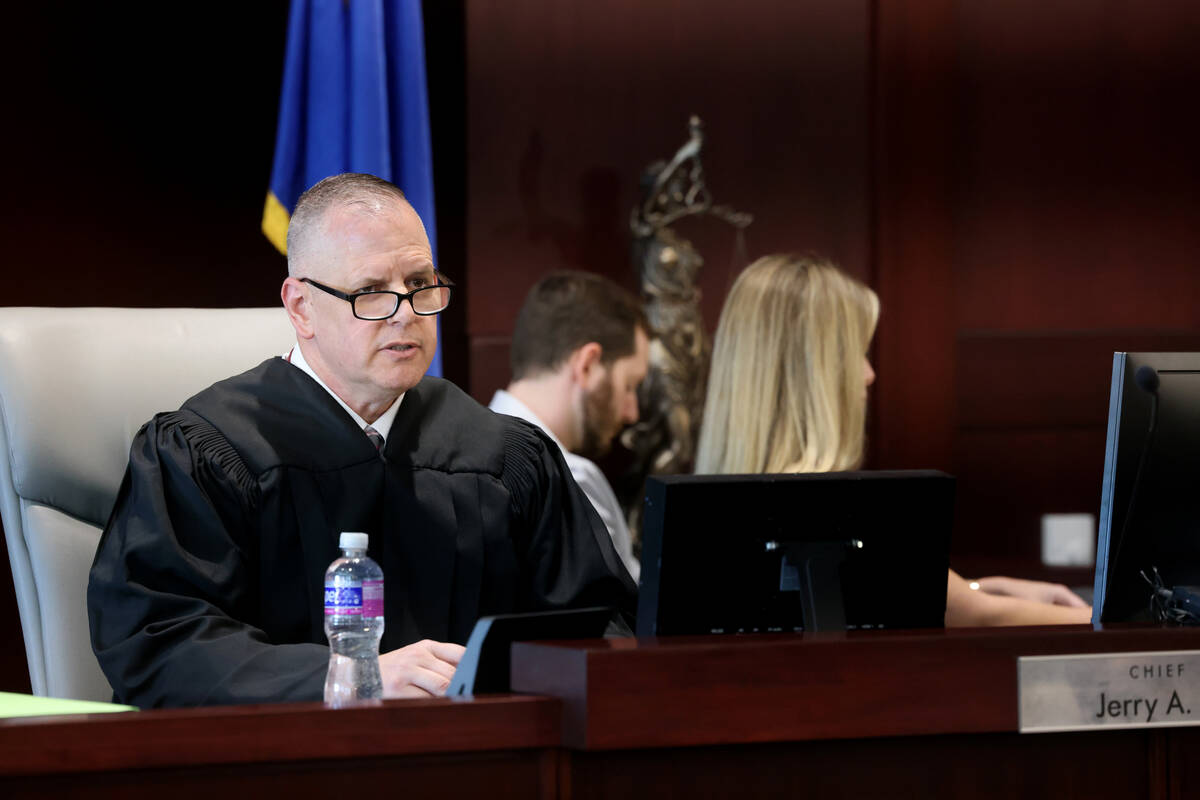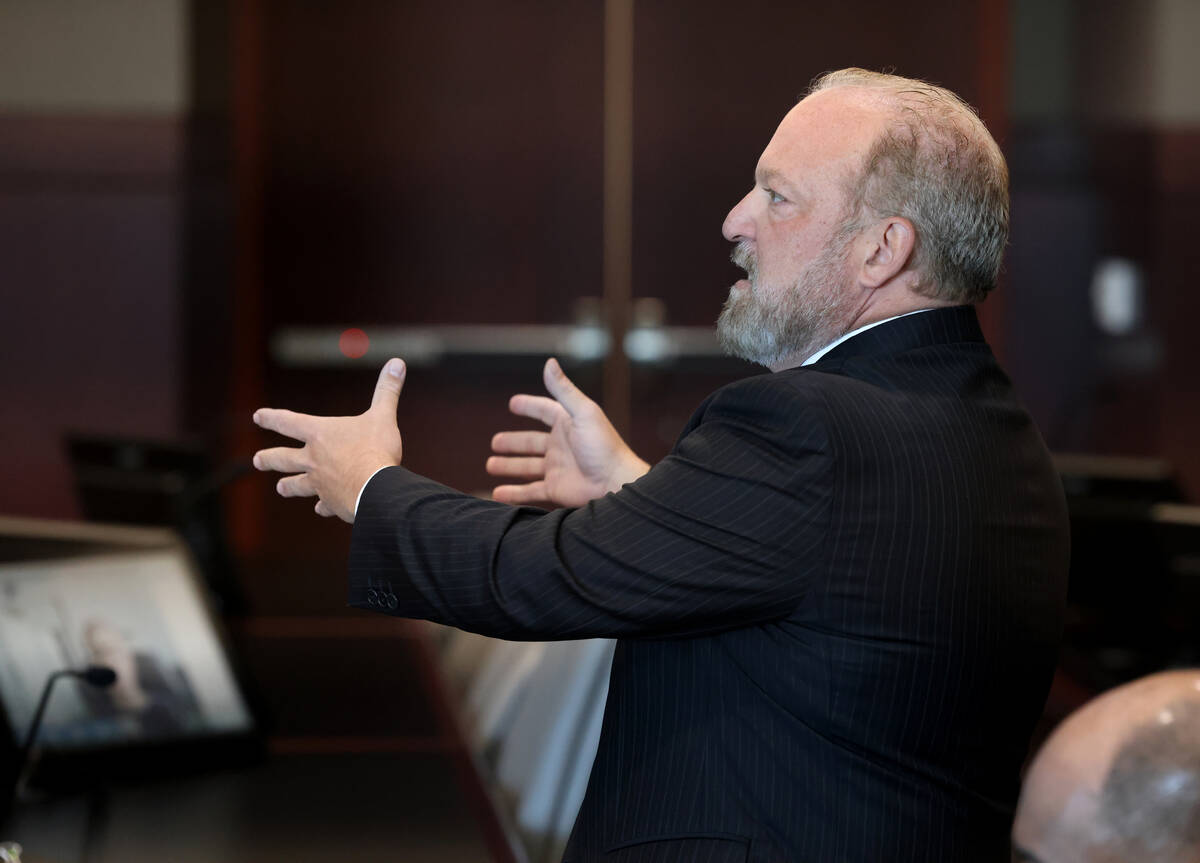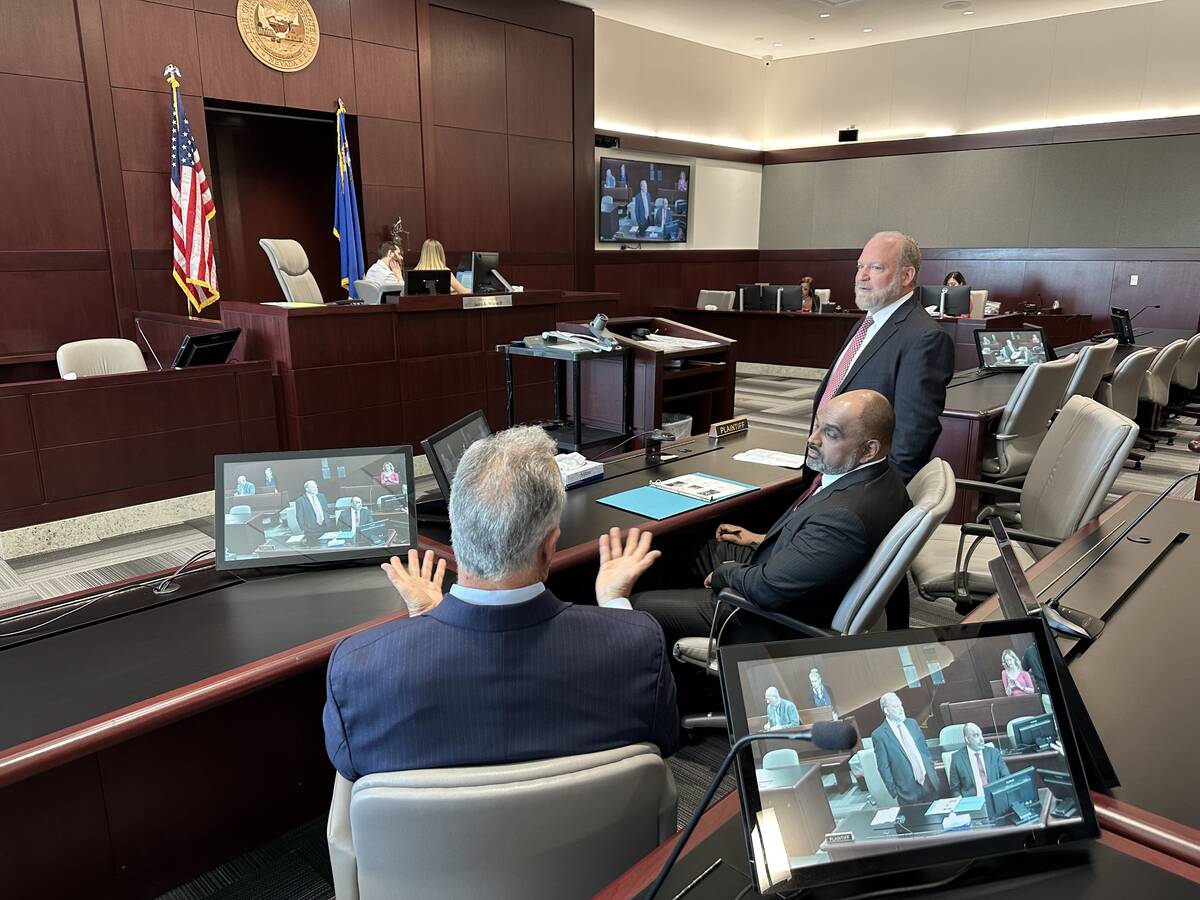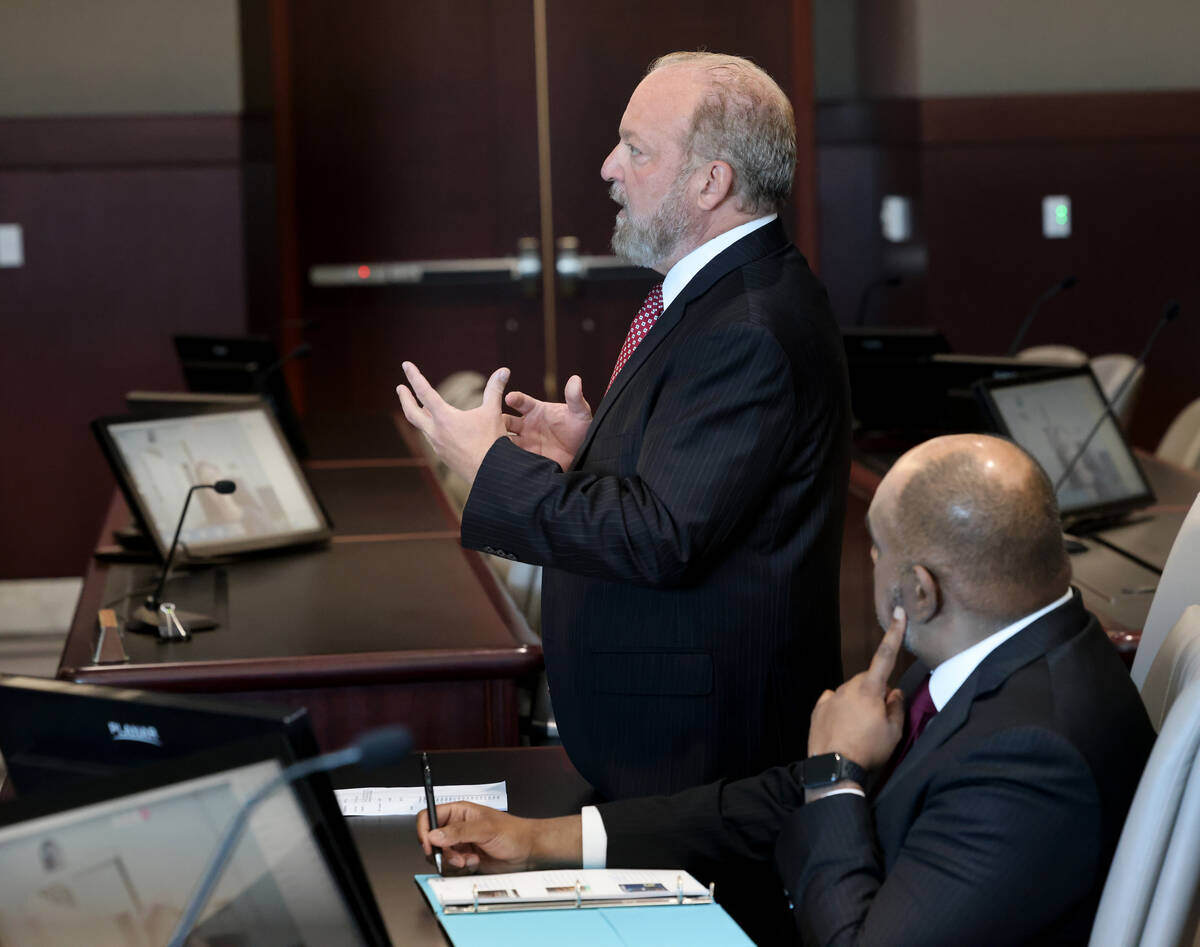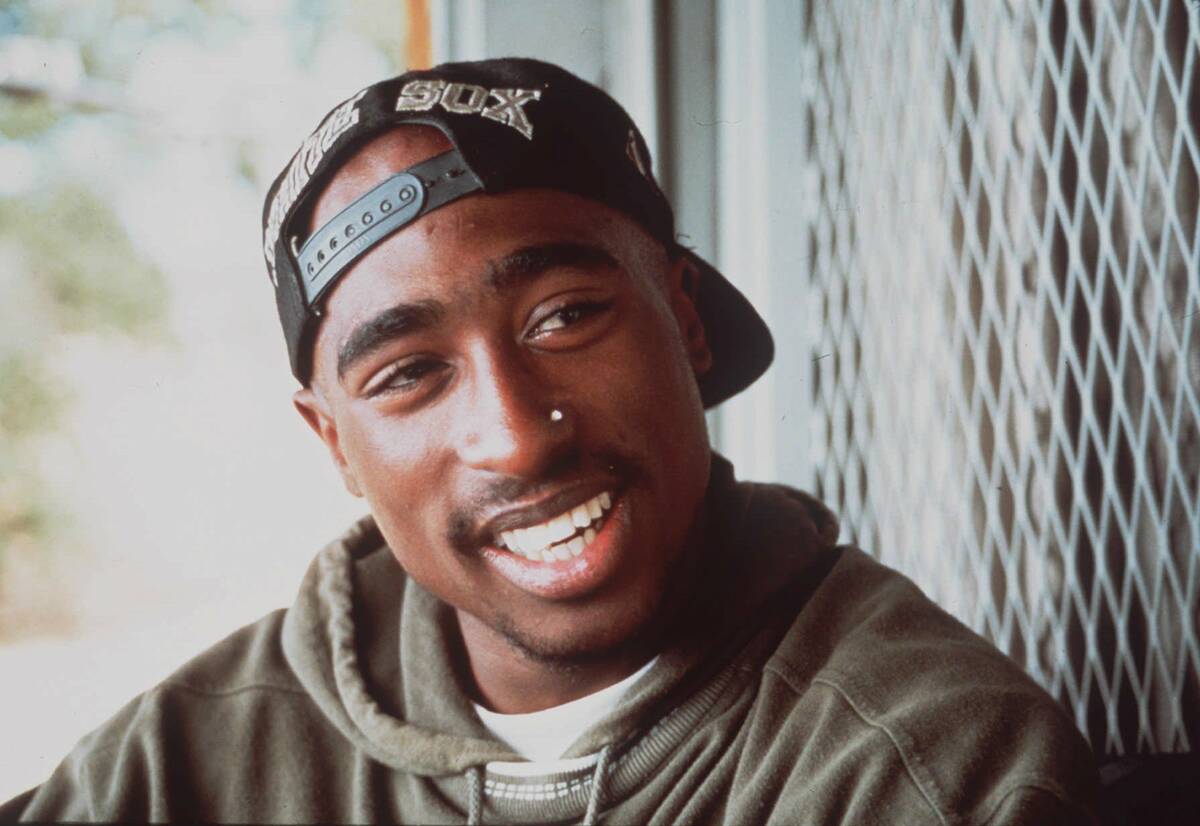 Nearly three decades after Tupac Shakur was gunned down in Las Vegas, a reputed gang member who has made public statements about his involvement in the infamous shooting was arrested and indicted on a murder charge, authorities announced Friday.
Las Vegas police arrested Duane "Keefe D" Davis, 60, outside his home on Friday morning before the indictment was announced on a charge of murder with a deadly weapon with the intent to promote, further or assist a criminal gang, Chief Deputy District Attorney Marc DiGiacomo said during a hearing in front of District Judge Jerry Wiese. The judge ordered Davis held in custody without bail and set his first court appearance for Wednesday morning.
Prosecutors alleged that Davis was a member of the South Side Crips who was the "on-ground, on-sight commander" responsible for formulating a plan to exact revenge on Shakur and Death Row Records CEO Marion "Suge" Knight in retaliation for a fight involving Davis' nephew at the MGM Grand — part of an ongoing feud between the South Side Crips and the Bloods-associated Mob Piru gang.
"He was the shot-caller, or as he put it: 'If we were in an army, I was the five-star general,'" DiGiacomo said.
Davis' nephew, Orlando Anderson, was briefly named as a suspect in the investigation before he was killed in a gang-related shooting in 1998, according to previous reports from the Los Angeles Times and Esquire. But during grand jury proceedings this summer, a man affiliated with the South Side Crips testified that his roommate, Deandrae "Dre" Smith, had confessed to pulling the trigger, according to transcripts of the hearing.
"That's exactly what Dre told me, that he did the shooting," testified Denvonta Lee, adding that Smith told him Anderson was unable to get a "clear shot" from where the two were sitting in the back of the Cadillac that had pulled up next to Shakur at the corner of Flamingo Road and Koval Lane.
Davis is the only man left alive from the four people authorities believe were inside the white Cadillac that night.
During the grand jury hearings, prosecutors also questioned witnesses about Death Row Records' rivalry with Bad Boy Records, a label founded by Sean "Diddy" Combs and associated with rapper Christopher Wallace, aka The Notorious B.I.G.
Shakur was 25 when he was gunned down while riding in a car with Knight, who had signed him onto his label 11 months prior. At the time, police said that a lack of cooperation from witnesses stalled the investigation into the identity of the shooter in the white Cadillac. Shakur died at University Medical Center six days after he was shot.
In a Friday afternoon news conference, Clark County Sheriff Kevin McMahill said that "Mr. Davis' own words reinvigorated our case in 2018."
"While I know there's been many people who did not believe that the murder of Tupac Shakur was important to this police department, I'm here to tell you that was simply not the case," McMahill said. "That was not the case back then, and it's not the case today."
DiGiacomo said that the "broad outline of facts" surrounding Shakur's killing has been known to police since 1996, but that authorities lacked "admissible evidence" until Davis began making public statements in recent years, and published a book in 2019 claiming he is connected to the shooting.
"He admitted within that book that he did acquire the firearm with the intent to go hunt down Mr. Shakur and Mr. Knight," DiGiacomo said. "He admitted to being the front-right passenger in the white Cadillac."
Metro homicide Lt. Jason Johansson said that Davis obtained the gun "from a close associate" but said the details of "who specifically" gave Davis the gun will come out during court proceedings. According to court transcripts, Lee also testified to grand jurors that Smith told him the gun was provided by a drug dealer known only as "Zip."
Prosecutors characterized the shooting as the result of tensions between Mob Piru gang members, who were known to provide security to Knight and his record label, and the South Side Crips. Shortly before Shakur's killing, the two gangs brawled at a Los Angeles mall, a fight that included Anderson and Mob Piru member Trevon Lane.
Members of both gangs were in Las Vegas on Sept. 7, 1996, for the Mike Tyson vs. Bruce Seldon heavyweight fight at the MGM Grand.
Lane was part of Shakur and Knight's entourage who encountered Anderson alone in the casino lobby after the fight. DiGiacomo said Shakur and his entourage attacked Anderson, which led to Davis formulating the plan to retaliate for the beating of his nephew.
Robert Ladd, a retired Compton police officer with the gangs unit, testified that Shakur's killing spawned a "Ten-Day War" between the South Side Crips and the Mob Piru that included three murders and 11 drive-by attempted murders.
"Justice will be served"
The case was once again flung into the national spotlight this summer when police carried out a search warrant in July at a home in Henderson tied to Davis' wife. Police seized computers, iPads, bullet cartridges, photographs, a Vibe magazine article on Shakur and a copy of Davis' co-written book, "Compton Street Legend," according to a copy of the search warrant.
An attorney for Davis was not listed in online court records as of Friday evening.
Clark County District Attorney Steve Wolfson during the Friday news conference said that "justice will be served."
"I am proud to announce the return of this document," Wolfson said, holding up a copy of the indictment. "This is the indictment we've been waiting almost three decades for."
Wolfson explained that there is no statute of limitations for murder and that under Nevada law, prosecutors can bring a murder charge against someone accused of aiding and abetting in a killing, even if they are not accused of directly committing the homicide.
Partial transcripts of grand jury testimony released Friday revealed that jurors have met multiple times since late July. Witnesses who testified also included Reginald Wright Jr., a former police officer who was in charge of Death Row Records' security, and Malcolm Greenidge, a rapper with the group Outlawz known as E.D.I Mean, who was also associated with Death Row Records.
Wright testified that he was heavily involved in Knight's life and witnessed the rivalry between Knight's record label and Bad Boy Records. He testified that Bad Boy Records was known to hire South Side Crips from Compton to act as their security in Southern California.
Combs Global, which encompasses Bad Boy Entertainment, did not respond to a request for comment Friday evening.
Wright said that Davis was present during an argument between Shakur, Wallace and the rappers' respective entourages, outside of the 1996 Soul Train Awards in Los Angeles. He testified that a person associated with Bad Boy Records, who was not Davis, brandished a firearm during the argument but did not point it at anyone, according to the transcripts.
Greenidge, who testified under a subpoena, told the grand jury that he was riding in a car behind Shakur when the shooting happened and that he saw someone with a "larger size arm" fire from the back of the Cadillac.
After the shots rang out, Greenidge said he ran to Shakur's side. Police were beginning to surround the scene, pointing guns and detaining people. Greenidge testified that Shakur was worried about his safety.
"Get on the ground, they're going to shoot you," Greenidge recalled Shakur telling him.
Contact Katelyn Newberg at knewberg@reviewjournal.com or 702-383-0240. Follow @k_newberg on Twitter.
Davis, Duane Keith C377407 by Tony Garcia on Scribd