4th person arrested in November killing of woman
Updated March 26, 2020 - 3:52 pm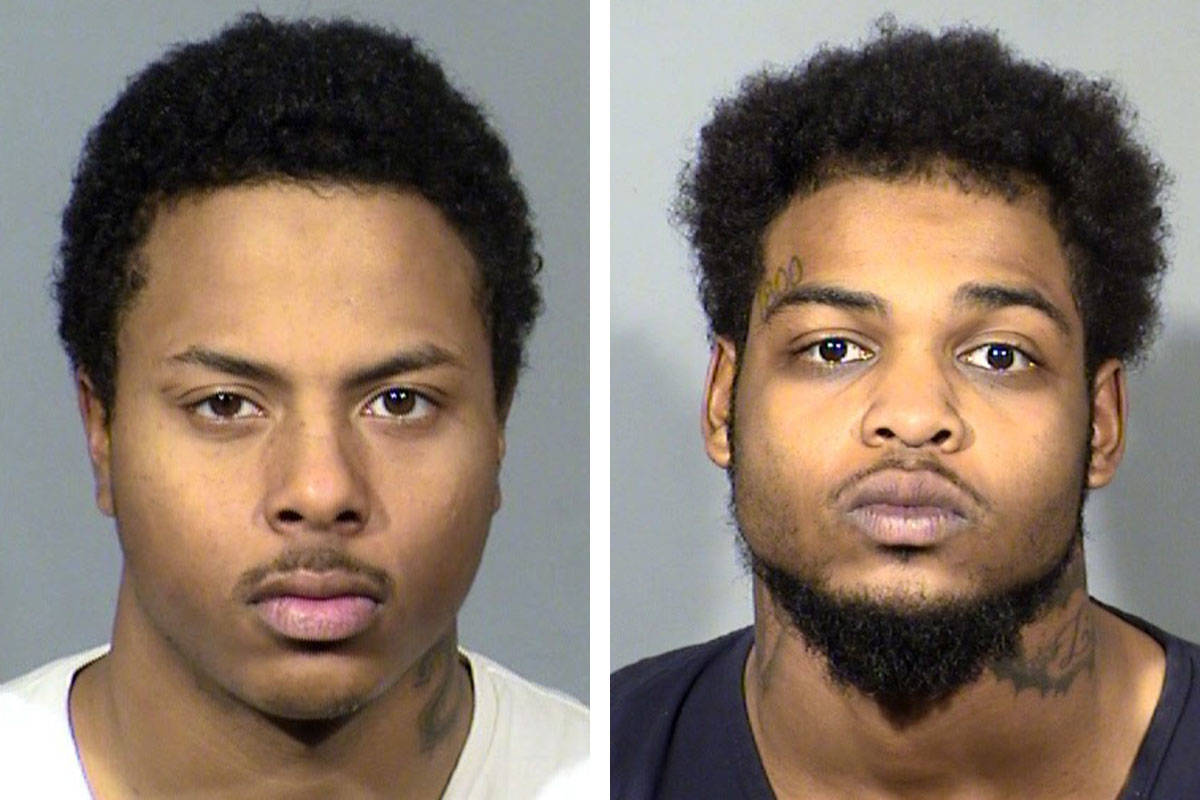 A fourth person arrested in the November slaying of nightclub employee Patricia Salas is accused of being the driver who chased the woman's car as her boyfriend shot at Salas, according to arresting documents.
Myriam Yasenia Santiago, 43, was arrested and booked into the Clark County Detention Center on Wednesday in connection with Salas' death. Santiago faces a charge of murder and conspiracy to commit murder in connection with the fatal shooting of the 48-year-old, who worked as an "atmosphere girl" at Las Adelitas nightclub, 3402 E. Lake Mead Blvd., and had allegedly reported "criminal activity in several similar nightclubs which she worked at."
The three other suspects in the murder, who have all been arrested, were identified as 23-year-old Alvie Herrell, 19-year-old Christian Walker and 33-year-old Sebastian Nava. According to arrest reports for the three men, Salas was shot to death not long after she reported the clubs to law enforcement.
According to Santiago's arrest report, released by Metro on Thursday, Salas had gotten into an argument with her supervisor at the club several days prior to the shooting, which happened about 5 a.m. Nov. 25.
The fight was about "other persons working in the establishment who were thought to be illegal citizens," and during the argument Salas threatened to call police "to report illegal employment and drug use in the establishment," the report said.
Detectives were told that "an unknown law enforcement agency" had been conducting an investigation into the Corona nightclub, 3787 E. Lake Mead Blvd., but that the investigation didn't find any illegal activities, the report said.
The Corona nightclub and Las Adelitas nightclub are located less than a mile from each other.
Metro could not confirm the other law enforcement agency's investigation, the report said.
"It was also learned that after the victim had been in contact with a law enforcement agency, persons associated with the nightclub became concerned about their enterprise and were very disgruntled with the actions of the victim," the report said.
Before the shooting, Salas sent a photo of a red Honda Accord and a red Cadillac SUV to her friend and "stated that 'if something happens to me, this is who probably did it,' " according to Santiago's arrest report.
The friend told police that Salas claimed there was "drug and prostitution activity at the Las Adelitas Night Club as well as another club she had worked at," the report said. Detectives also found pictures on Salas' phone of drugs and firearms being displayed by Salas and other "unknown patrons" at the clubs.
Metro could not find any record of related department investigations "conducted for prostitution or allegations of narcotic use," the report said.
Police said Salas was shot as she drove east along Lake Mead Boulevard on Nov. 25 after leaving work. Detectives determined that the Honda Accord used in the shooting was registered to Santiago.
In an interview with police, Santiago identified Nava as her boyfriend and said she was driving the car "during the murder," the report said.
"Through police investigations it revealed Santiago conspired with three other suspects in the murder of Patricia Salas," the report said.
Santiago is scheduled to appear in court on Monday, court records show. She remained in jail on Wednesday without bail.
Contact Katelyn Newberg at knewberg@reviewjournal.com or 702-383-0240. Follow @k_newberg on Twitter. Review-Journal staff writer Glenn Puit contributed to this report.