'A lot of people loved him': Family, friends mourn slain Muay Thai fighter, coach
Updated February 9, 2023 - 3:35 pm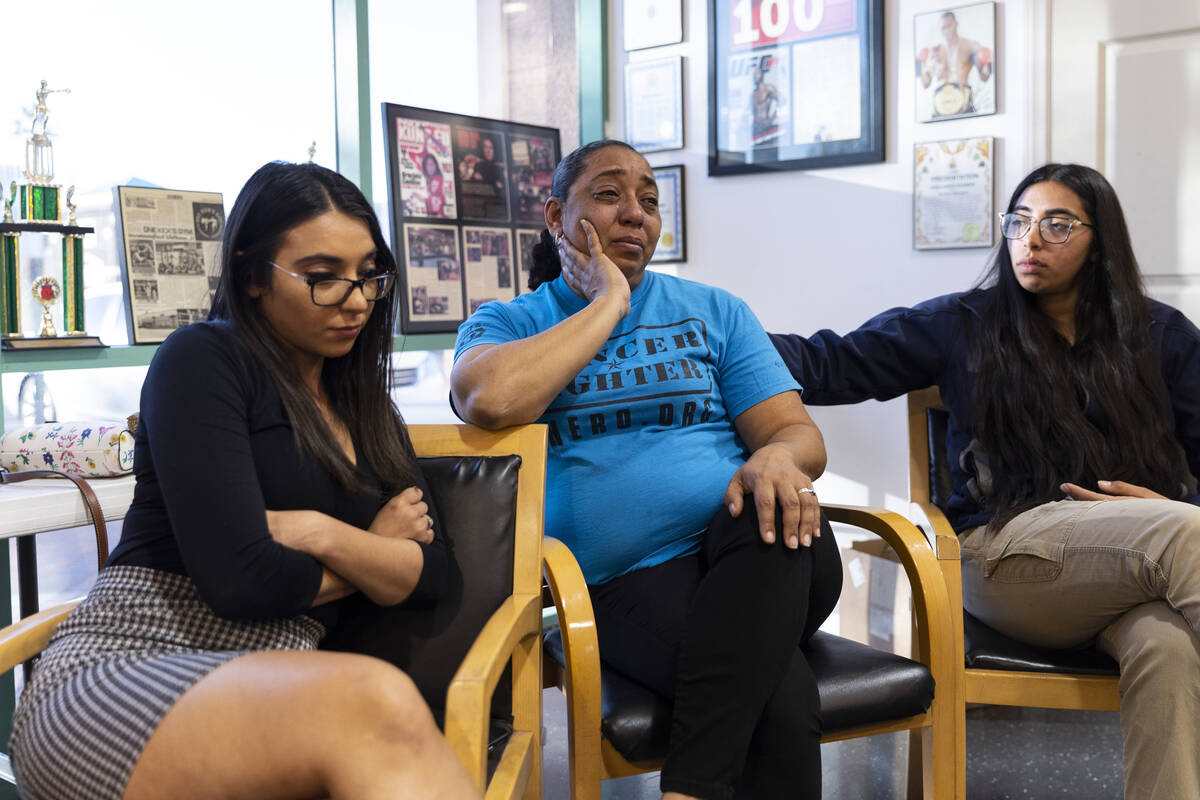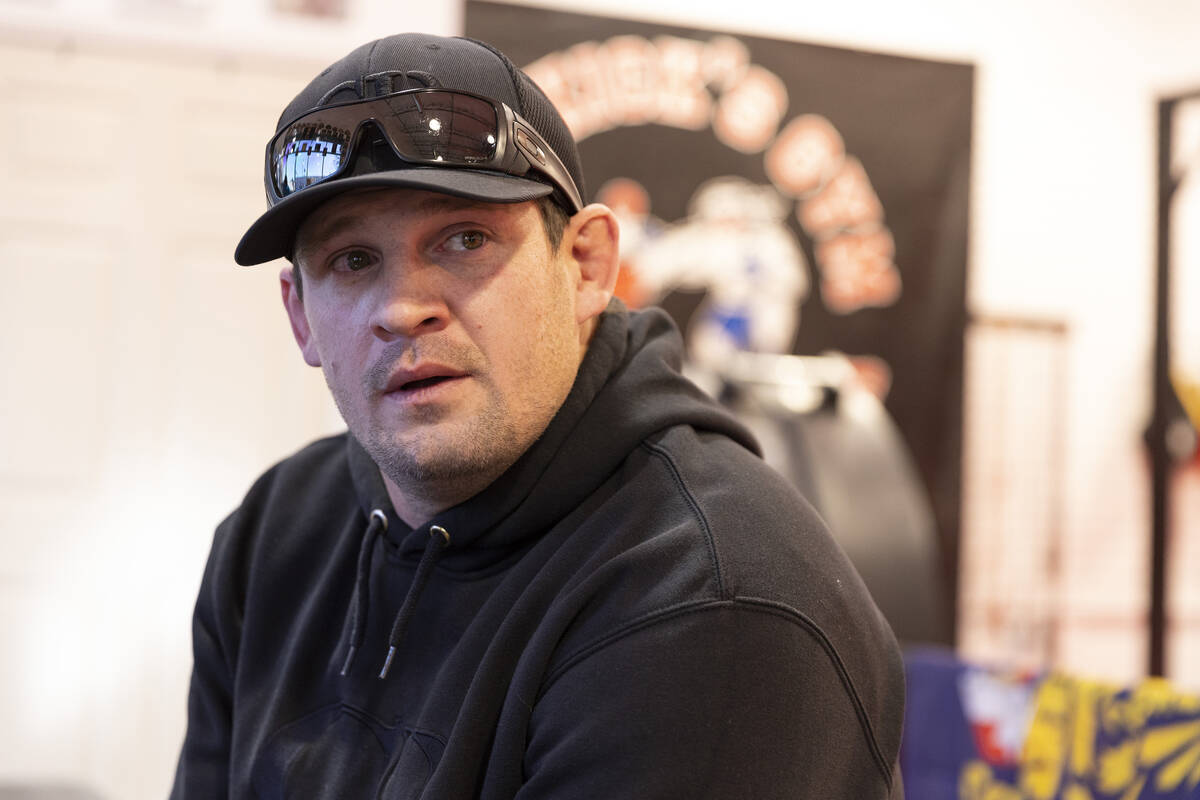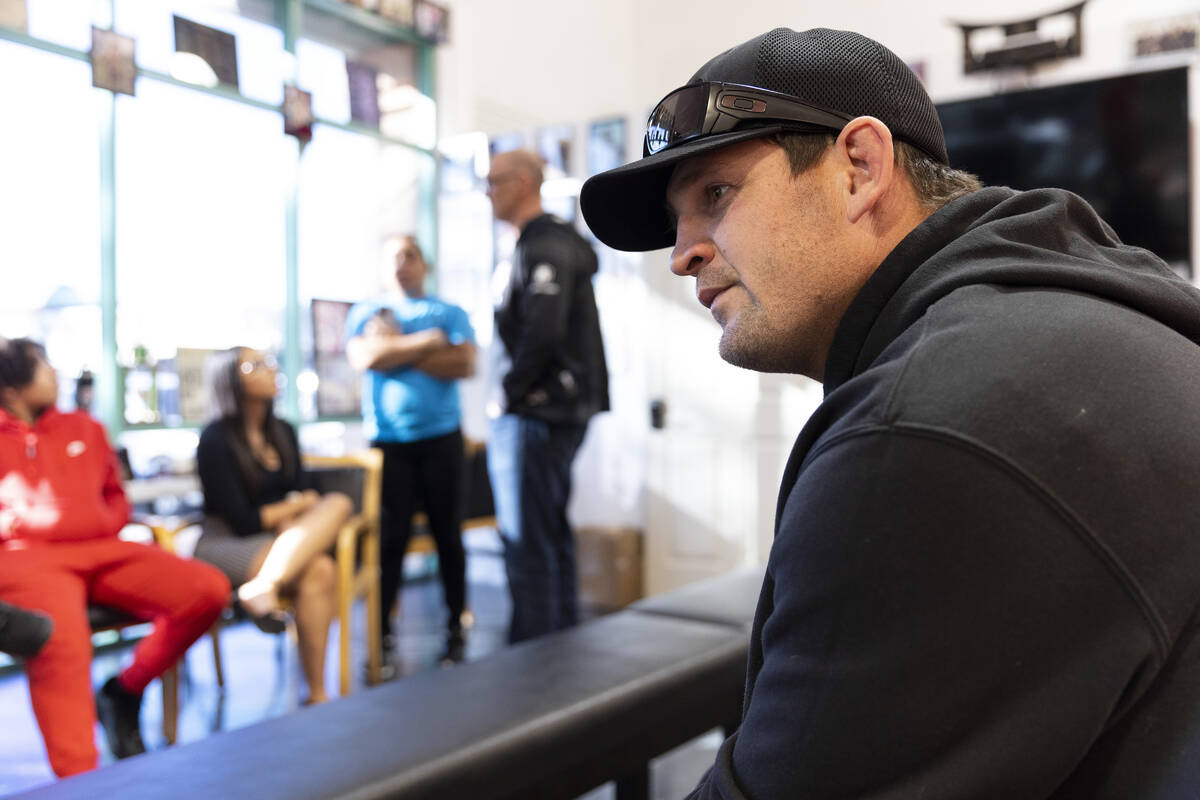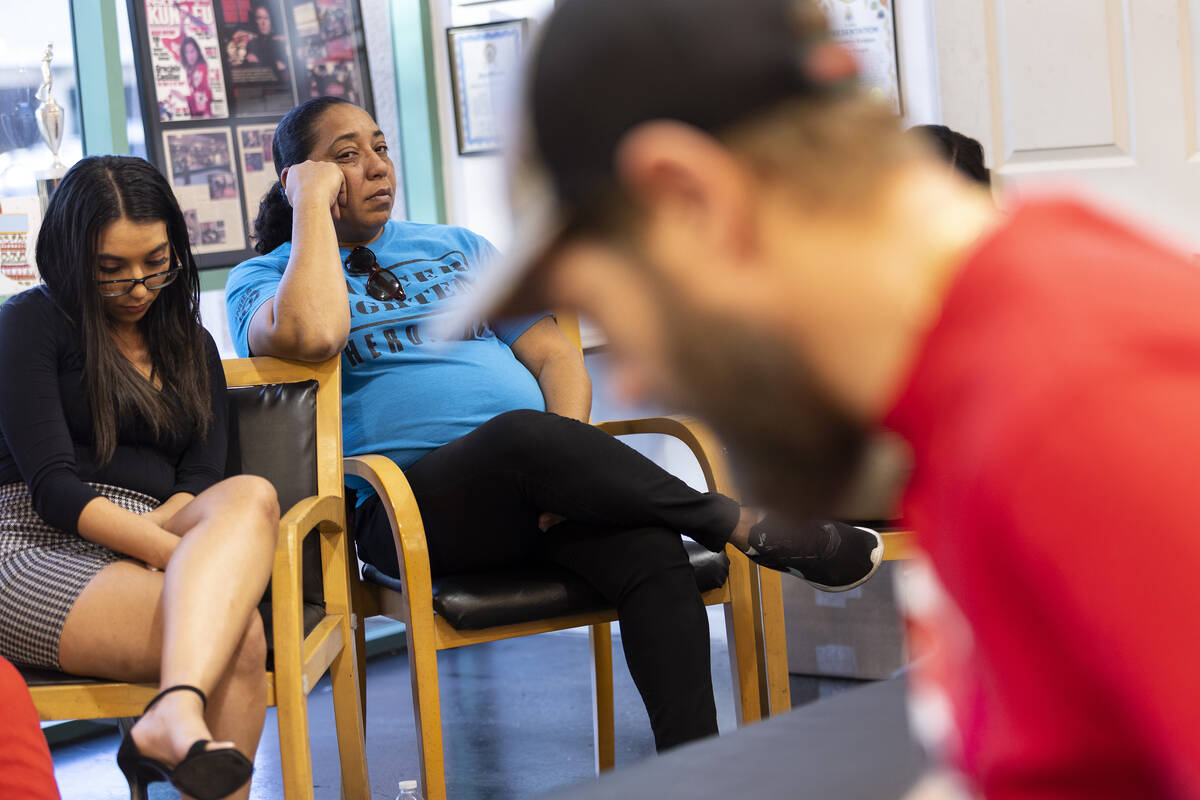 Anthony Castrejon's big smile and boyish looks earned him the nickname "Pretty Boy." His specialty was kicking people in the head.
"He had more head-kick knockouts than anybody I know personally," said Steve Cantwell, a former UFC fighter and World Extreme Cagefighting light heavyweight champion who met Castrejon in the early 2000s when Castrejon first started coming to Las Vegas' One Kick's Gym.
On Tuesday, Cantwell was among the friends and family grieving Castrejon's death at 31, and trying to make sense of the sudden, shocking loss.
"He was our baby. He was one of us and I wouldn't have traded him for the world, for nobody. I loved him," said Navia Gonzalez, who along with husband, Alex Gonzalez, took Castrejon into their home after Castrejon's mother died of cancer when he was a teenager. His dad died about seven or eight years ago.
After what appears to have been a dispute, according to an arrest report, a man allegedly attacked Castrejon with a metal pole in North Las Vegas just before 7:45 p.m. Friday.
The attack left Cantrejon lying on the sidewalk at East Owens Avenue and Civic Center Drive, bleeding from the head and ears while a woman applied pressure to his wound with a sweater.
Castrejon was taken to University Medical Center in critical condition. Surrounded by loved ones, he died Monday.
The Clark County coroner's office ruled Thursday that Castrejon died from blunt force trauma of the head. His death was ruled a homicide.
According to North Las Vegas Police Department arrest reports, which were released by the North Las Vegas Justice Court but heavily redacted, a dispute possibly involving the victim occurred before he was struck in the head.
"The investigation led by the NLVPD Detective Bureau indicated that some sort of physical altercation had occurred that resulted in the victim suffering head injuries," said an email Tuesday from Officer Brian Thomas, the public information officer for the North Las Vegas Police Department.
"The other person involved in that altercation fled the scene prior to police arriving."
Arrests made
Two men have been arrested in connection with the death.
Miguel Rosas-Gonzalez, 19, and Jose Rosas-Gonzalez, 23, have been taken into custody, police said.
Miguel Rosas-Gonzalez faces charges of battery with a deadly weapon resulting in substantial bodily harm and grand larceny of a firearm, police said. Jose Rosas-Gonzalez faces charges of suspicion of accessory to battery with a deadly weapon resulting in substantial bodily harm and accessory to grand larceny of a firearm.
At One Kick's Gym, near Sunset and South Pecos roads, Castrejon's family and friends from the tight-knit gym community spoke fondly Tuesday of the kid from the east side of Las Vegas who first walked into the gym with a ragtag group of boys in the early 2000s to check out the place when it was in the Stewart Avenue and North Lamb Boulevard area.
"So, I worked them all out and he was the only one with any talent," said the gym's owner, Nick Blomgren. Castrejon was 11 at the time.
Blomgren, 59, said he told Castrejon that the kids were punks but that he had talent and he should do something with it. The young Castrejon disappeared for a while but then came back to the gym and told Blomgren he wanted to join the gym but that he didn't have any money. Blomgren said he could train at the gym if he stayed out of trouble.
A year later, Blomgren said, Castrejon started fighting competitively. In his first amateur fights, Castrejon racked up something "like nine straight" head-kick knockouts, Blomgren remembered. Eventually his amateur record was "something like 17 wins and two losses," Blomgren said.
Castrejon then fought professionally, competing for various promotions including Lion Fight, a Las Vegas-based Muay Thai-based company. Several years ago Castrejon bowed out of professional fighting to focus on teaching Muay Thai at One Kick's Gym while also working a night job doing security.
Blomgren said the whole ordeal has been "devastating" and that the athletes in the gym are shocked and hurting.
Scotty Leffler, 46, also a Muay Thai fighter, was a close friend of Castrejon's.
"I just loved the kid right away," Leffler said.
Navia Gonzalez's biological kids Samantha Smith, 30, who said Castrejon was her best friend; Florencia Gonzalez, 25; Lieve Carroll, 32; and Alex Gonzalez, Jr., 23, were like siblings to Castrejon. But neighborhood kids Erica and David Washington were also like siblings to Anthony, Navia Gonzalez said.
"He was amazing. He was goofy. He was happy all the time. He always seen the good in people. He loved his family. And he loved his family at the gym," Samantha Smith said.
Castrejon also had three biological brothers, Alex, Paul and Miguel, as well as a stepbrother, Gus.
"Anthony had a lot of people that loved him," Navia Gonzalez said, recalling the crowd of people that came to visit Castrejon in the hospital.
"I think his life was taken way too early because he had so much to give."
Contact Brett Clarkson at bclarkson@reviewjournal.com. Follow @BrettClarkson_ on Twitter.