Body found in 1971 in Arizona finally identified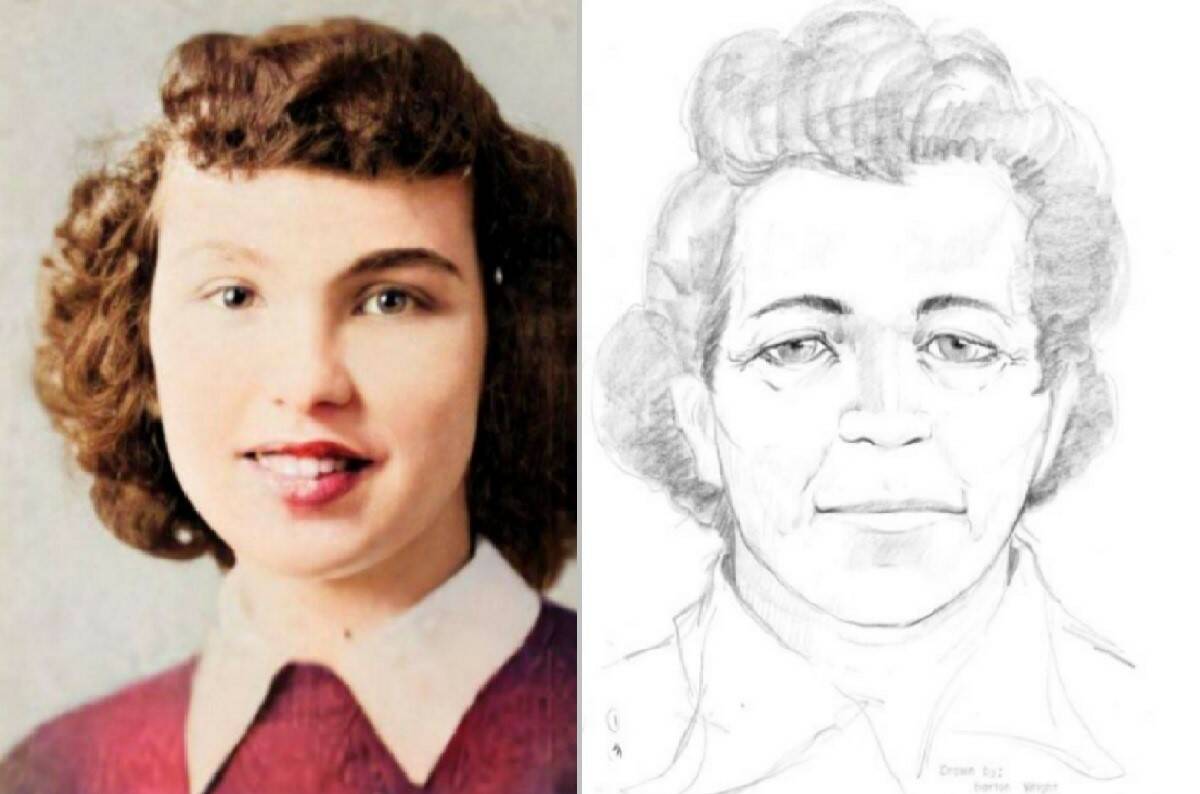 On Jan. 23, 1971, on a dirt road more than two miles east of U.S. Highway 93 in Mohave County, Arizona, a woman's body was found in a canvas sack tied shut with a cotton rope.
For decades, investigators have never been able to figure out who the apparently murdered woman was. Until now.
On Tuesday, the Mohave County Sheriff's Office announced the identity of the woman as Colleen Audrey Rice. The agency said her identity has been confirmed by DNA testing of a relative.
Rice was born on March 17, 1931, in Portsmouth, Ohio, attended Portsmouth High School and married a man named William Davis in 1946.
Little else is known of her life, including how she ended up in Arizona or if she had any children.
At the time her body was discovered, she was described as approximately 35 to 40 years of age, 5-foot-4, about 125 to 140 pounds, with curly brown hair. She was dressed in a size 14 multicolored long-sleeve blouse, a black long-sleeve cardigan sweater, size 12 burnt-orange stretch pants, bobby sox, and black leather, ankle-high boots.
In 2022, Mohave County Sheriff's Office cold case investigators partnered with genomics company Othram to identify the body, positively confirming it as Rice's on Monday.
The investigation into the suspect or suspects responsible for her death is ongoing.
Anyone with information on the victim or the circumstances of her death is asked to contact the Mohave County Sheriff's Office SIU at 928-753-0753 ext. 4408 or call the toll-free number at 1-800-522-4312 and reference DR# 71-0383.
Contact Justin Razavi at jrazavi@reviewjournal.com. Follow @justin_razavi on Twitter.