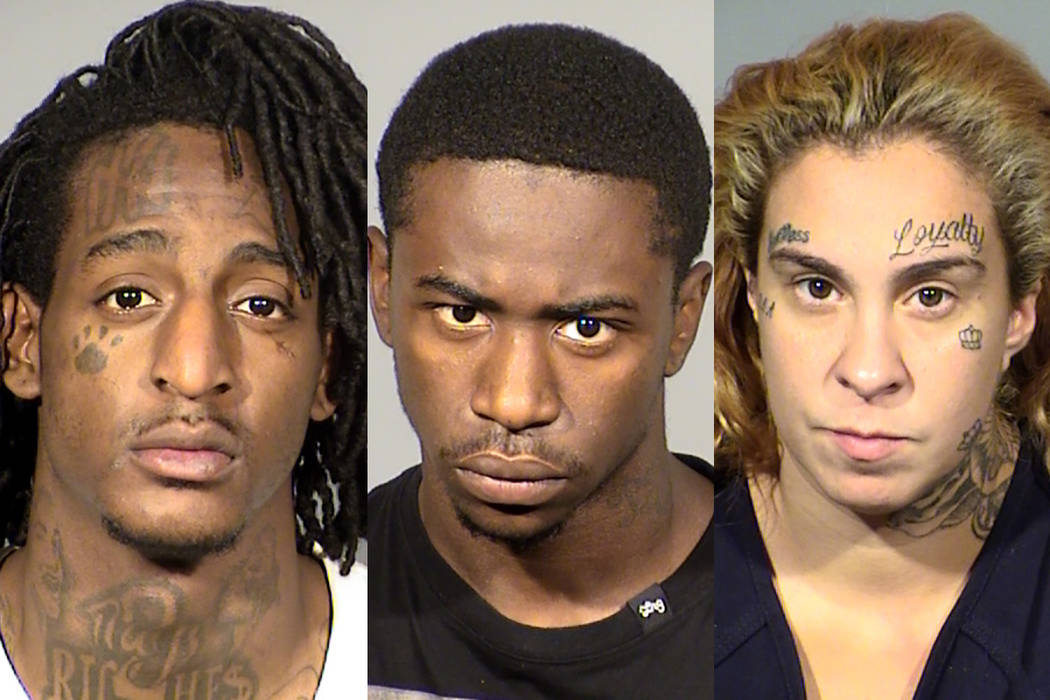 A botched robbery attempt in April left one man dead inside a motel room near the Las Vegas Strip, police records show.
Tommie C. Burnside Jr., 38, was fatally shot inside the room at Motel 6, 5058 Dean Martin Drive, after refusing to give up his money during the April 9 attempted robbery, according to a Metropolitan Police Department warrant.
Las Vegas police arrested three suspects in connection with the shooting: Melisa Espinoza, 28; Damari Humphrey, 18; and Nicholas Johnson, 23. All three were booked April 24 into the Clark County Detention Center and face charges of open murder, attempted robbery and conspiracy to commit robbery, jail records show.
An unidentified witness told police that Burnside and his brother tried to recruit her and Espinoza to work for them as prostitutes and at one point showed a large wad of cash, according to the police report. The witness told police that Humphrey, Johnson and Espinoza decided they would return to the motel and rob Burnside, the report said.
The witness told police that Burnside fought back during the robbery and that Johnson shot him multiple times. Espinoza told detectives there was no plan to kill Burnside.
Espinoza told investigators she fled in her Lincoln SUV with the witness, Johnson and Humphrey before dropping off the two men. The next day, Espinoza fled to Los Angeles with the witness, according to the document.
Three days after the shooting, police in Los Angeles ran Espinoza's plate and saw that the Lincoln was linked to a felony in Las Vegas. Los Angeles police arrested Espinoza on an unrelated warrant.
In an interview with Las Vegas detectives, the witness identified Johnson and Humphrey by their monikers and said both men were gang members, according to the report. The FBI helped homicide investigators identify both men, according to police.
The witness told police that the group did not get away with any money.
Contact Blake Apgar at bapgar@reviewjournal.com or 702-387-5298. Follow @blakeapgar on Twitter.