Bullet leads to Las Vegas woman's arrest in 2013 shooting death
September 14, 2017 - 4:39 pm
Updated September 15, 2017 - 12:27 am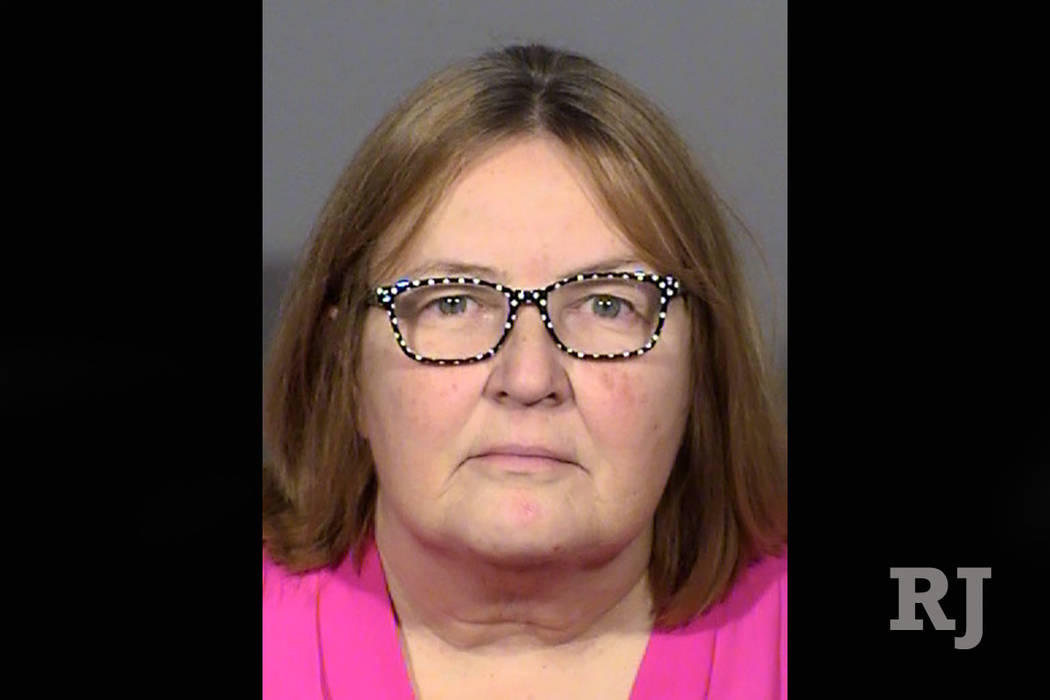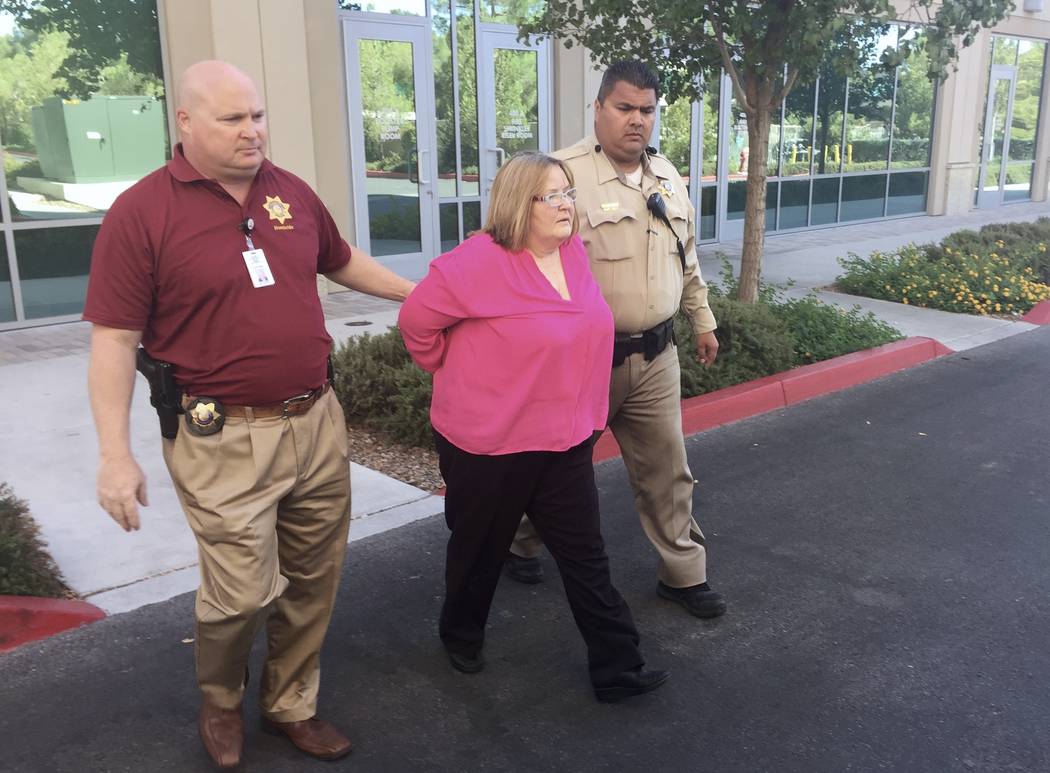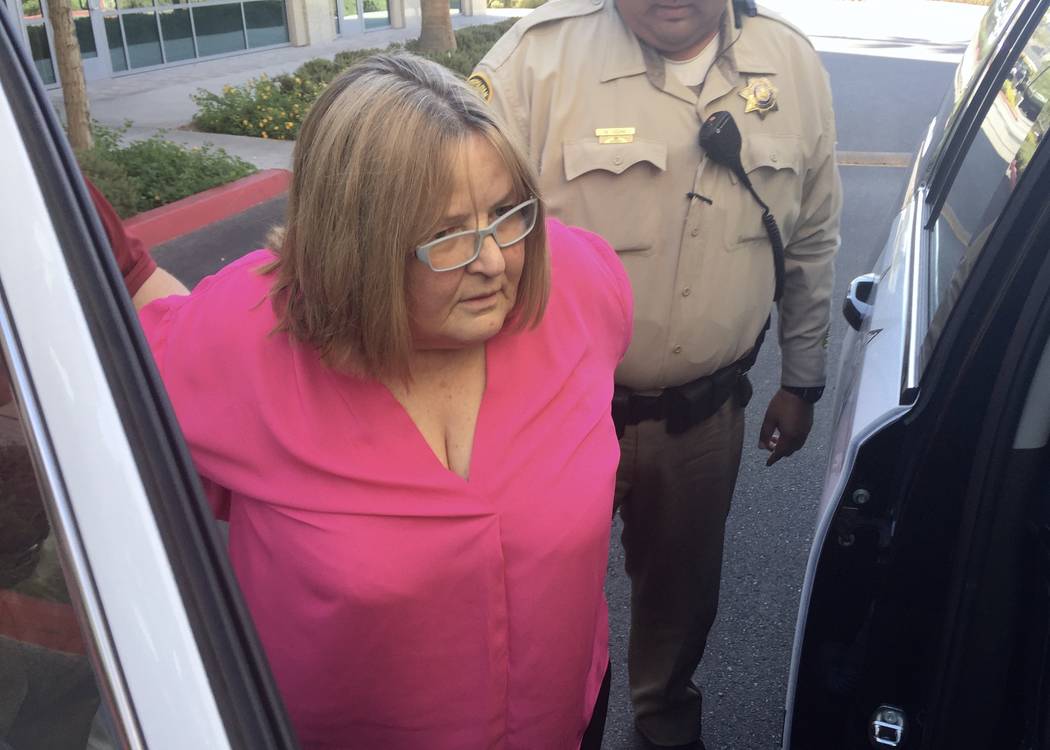 The bullet hid for three-and-a-half years before anybody noticed it was there. The .38-caliber round sat inside a plastic table, next to the chair where police found a former actor with a gunshot wound to the head.
There it remained until his son heard a rattle when he moved the table in June.
The bullet proved key, authorities say, to linking Kelleen A. Cota, 57, to the 2013 shooting death of Charles Thomas Deishley.
Cota was arrested Thursday morning at a residence on the 3100 block of Bel Air Drive, near Maryland Parkway and Desert Inn Road.
She is being held at the Clark County Detention Center without bail on suspicion of first-degree murder with a deadly weapon and conspiracy to commit murder.
Cota, Janette Anais Martinez and James Anthony Martinez-Amador were previously accused of defrauding Deishley of nearly $1 million. A grand jury indicted them in August 2016 on charges of racketeering, embezzlement, forgery, obtaining money under false pretenses and grand larceny.
The indictment linked the three to his death, but none had been accused of murder until a warrant for Cota's arrest was issued Sept. 7.
Court records show a warrant for Martinez-Amador's arrest was also issued Sept. 7, and he faces a charge of harboring, concealing or aiding a felony offender. He was not in county jail as of Thursday night.
Police and prosecutors said Deishley was shot after he started questioning where the money he thought he had invested was going.
Police did not find a bullet when they first investigated Deishley's death. He was found Dec. 9 dead in a chair, the TV on and the remote in his lap, in his house on the 2800 block of Alta Drive.
According to Cota's arrest report, detectives found a .38-caliber pistol registered to Cota during a September 2015 search of Martinez-Amador's house.
Police spoke with Martinez and her attorney in July, according to the report. Martinez told police Cota had given her .38-caliber handgun to her brother, Martinez-Amador.
The report said Deishley's son called the Metropolitan Police Department on June 22 to report he found the bullet. On Aug. 12, the report said, forensic analysis determined the markings and impressions on the .38-caliber bullet matched those of test bullets fired from Cota's pistol. However, damage to the bullet prevented analysts from determining if the bullet was fired from the exact gun.
Deishley, 70, acted for a decade in the "Star Trek: The Experience" attraction inside the then-Las Vegas Hilton. One of his "Star Trek" friends, Kerstan Szczepanski, was there when police found Deishley inside the house.
Szczepanski read a text message about the arrest from Deishley's son to the Review-Journal.
"Honestly, I've been waiting for this for 1,376 days and now I find I'm speechless," the text said.
Szczepanski said he and the "Star Trek" community are happy an arrest has been made.
"We're relieved after waiting for so long," he said.
Contact Mike Shoro at mshoro@reviewjournal.com or 702-387-5290. Follow @mike_shoro on Twitter.
Related
Prosecutors indict 3 in racketeering case linked to slain 'Star Trek' actor in Las Vegas
Judge grants bail, unusual requests for trio linked to actor's death