Car wash raises funds for Las Vegas 4-year-old's funeral
Updated August 9, 2018 - 9:37 pm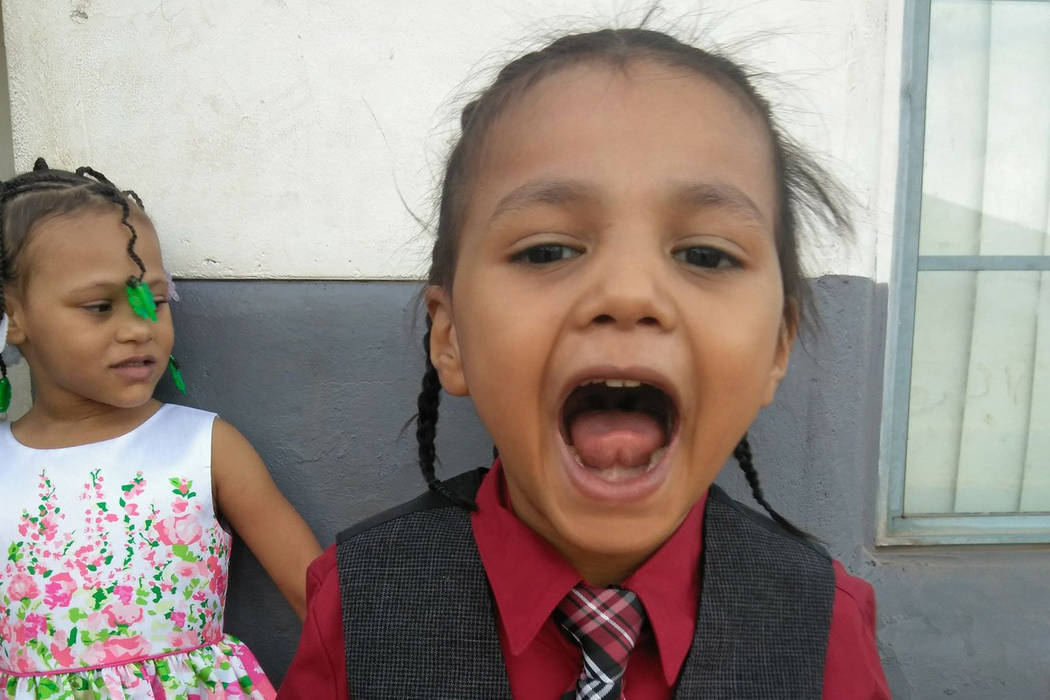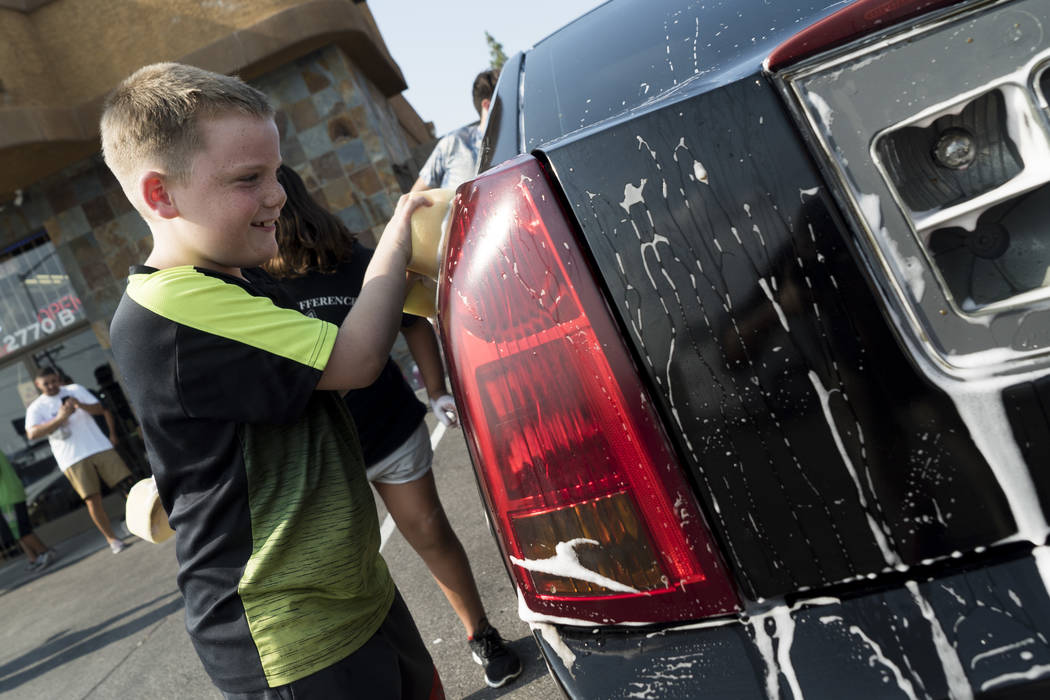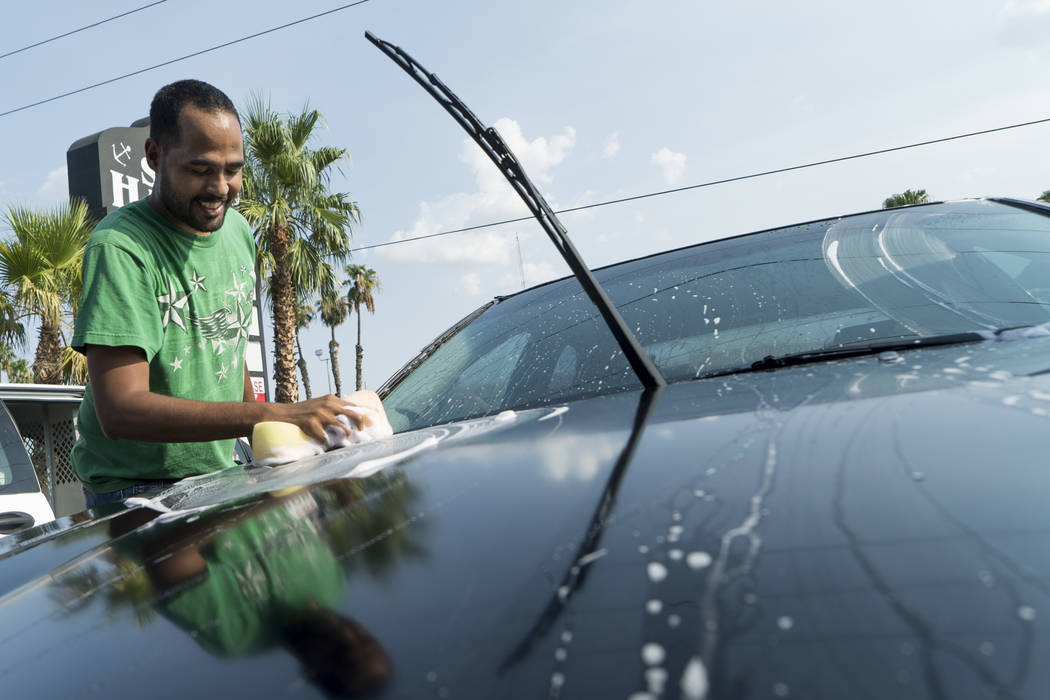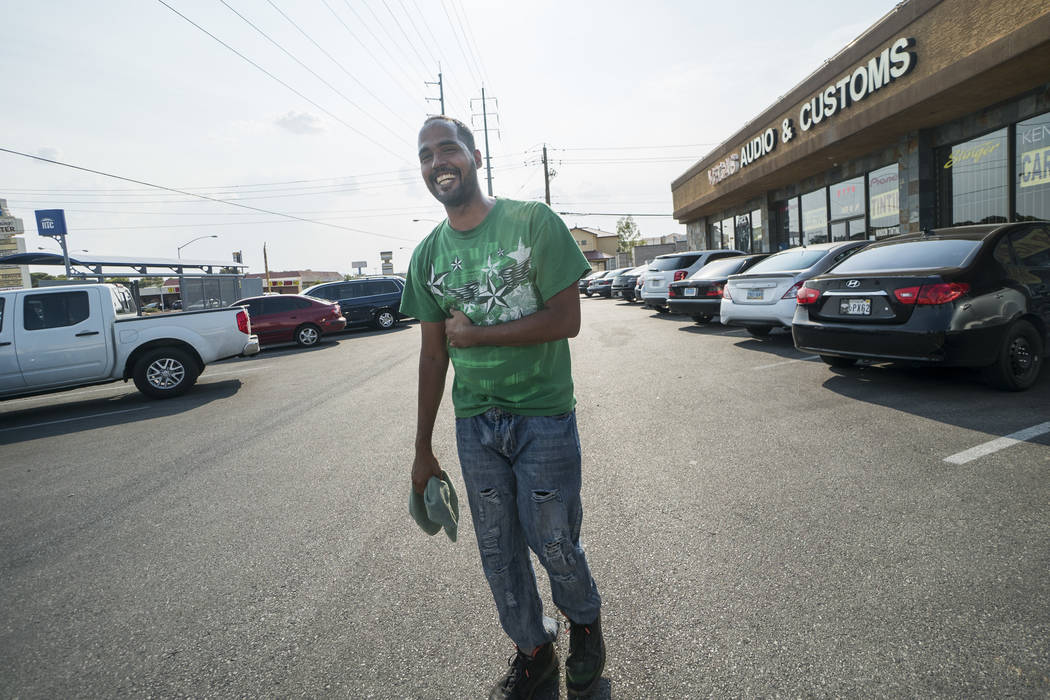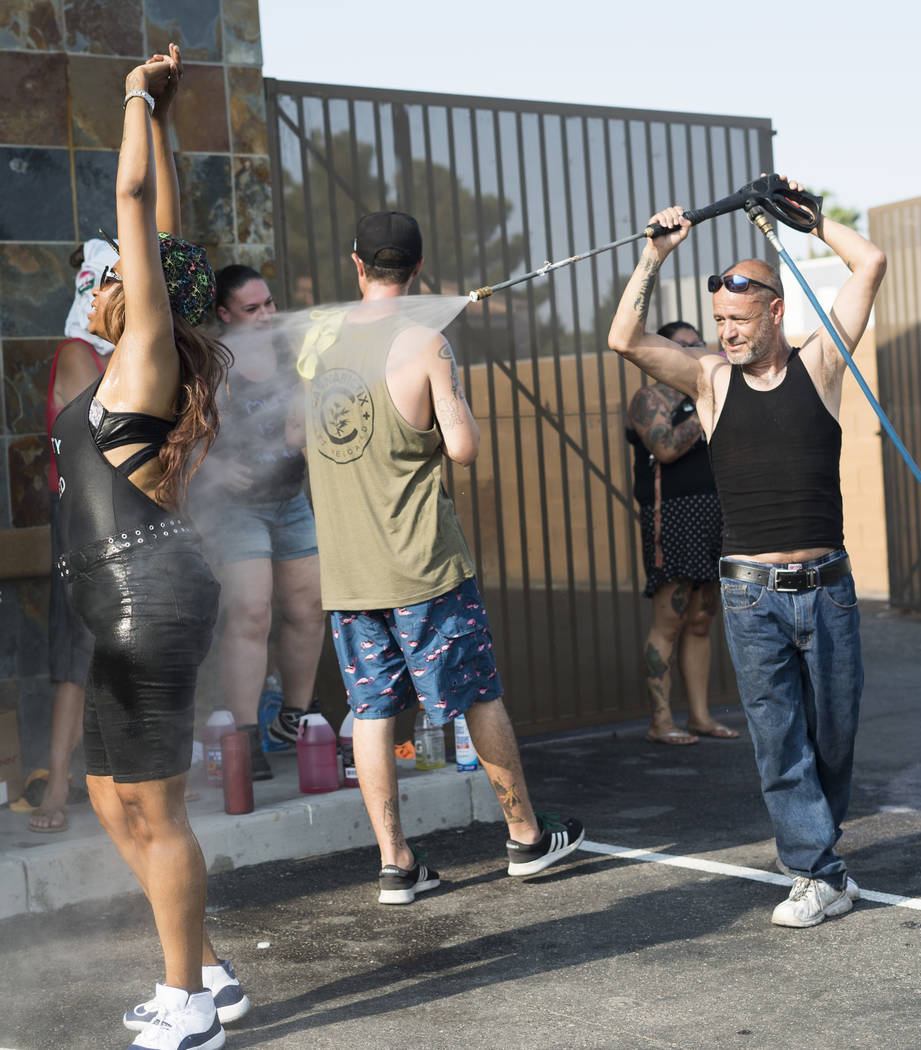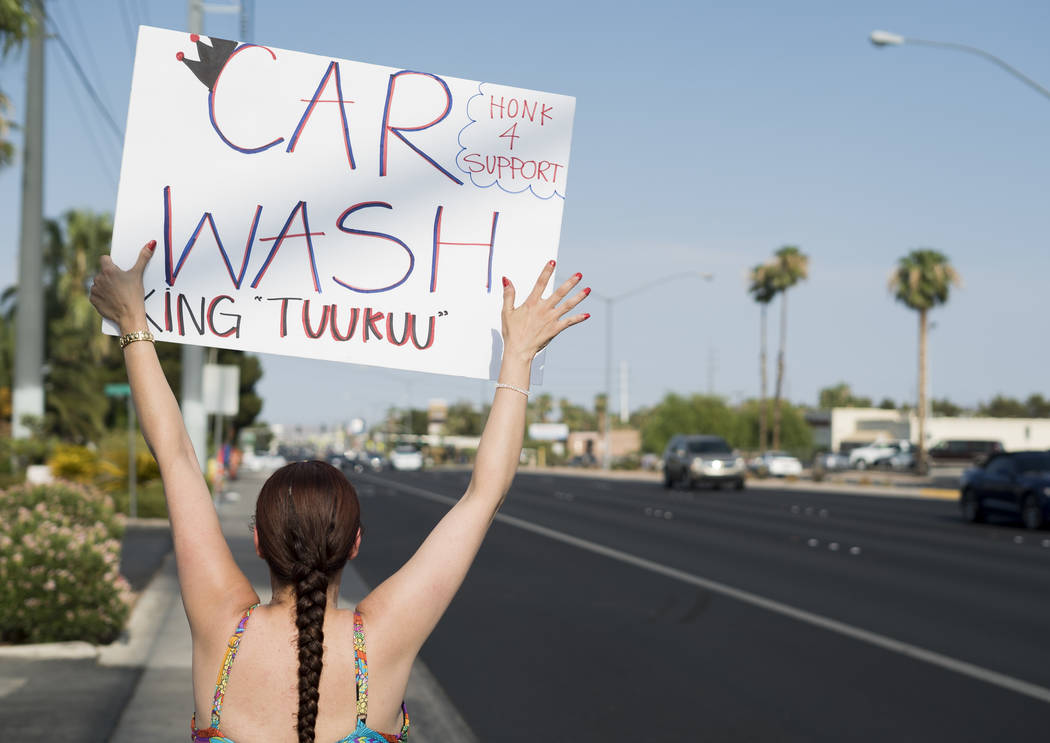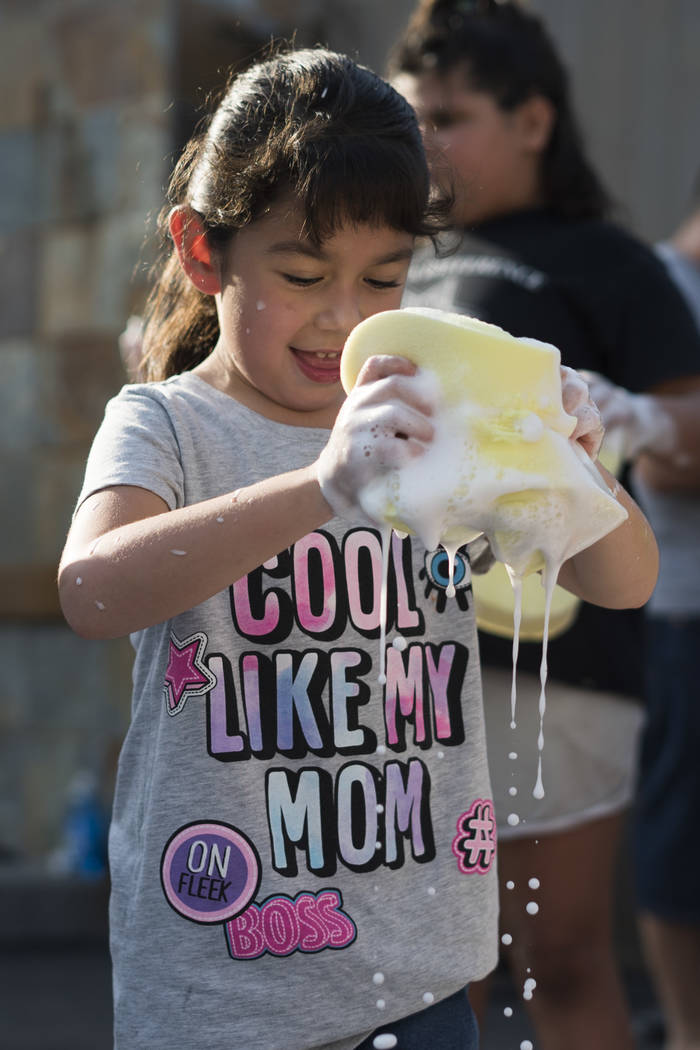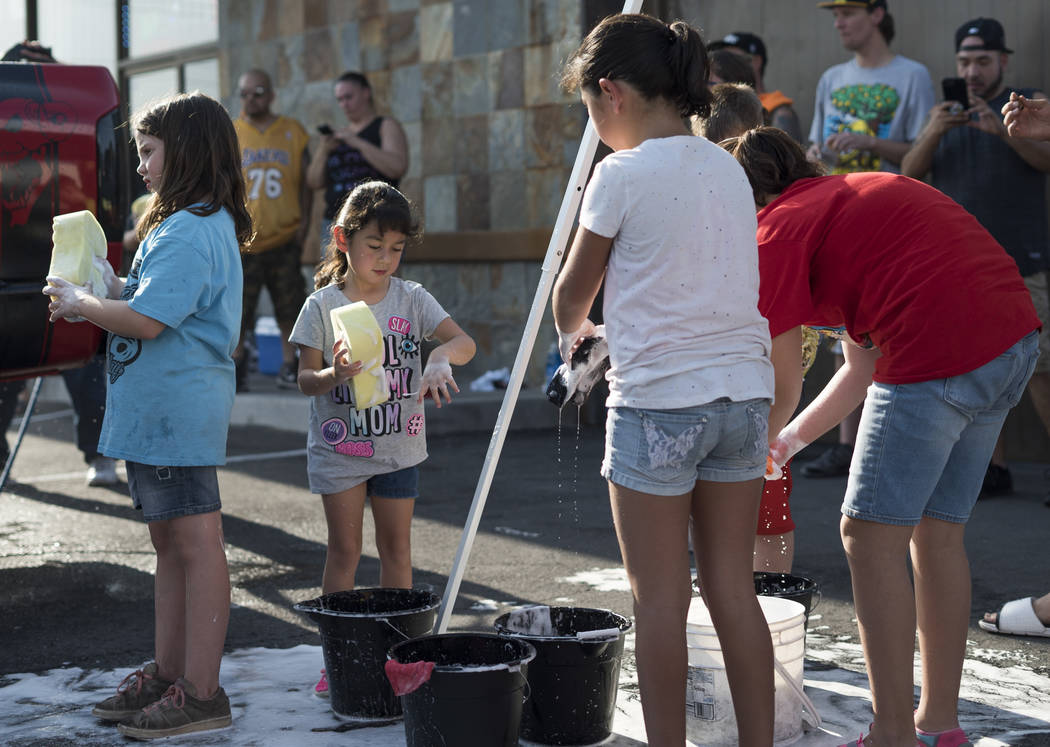 Brandon Steckler watched as adults and children scrubbed and shined vehicles during a Las Vegas car wash Thursday evening to raise money for his 4-year-old son's funeral expenses.
"No parent, no father, expects to bury their child," Steckler said.
The 31-year-old Navy veteran joined veterans and others outside The Drop, 2770 E. Flamingo Road, for the fundraiser, which he said will go toward giving his son a burial befitting a military family.
Steckler said he called his son "Tuku" because he was "too cool for school."
Brandon Steckler Jr. preferred suits and ties, his father said. He didn't mind getting dirty in everyday clothes but was all business when he dressed up.
"Suit and tie, he's not trying to play," his dad said.
Everybody who met Brandon came to love him, Steckler said.
His son was found with several injuries early July 30 in a south valley apartment and died the next day at a hospital.
Prosecutors charged Crystal Michele Stephens, 42, who was watching Brandon, with murder and child abuse resulting in substantial bodily or mental harm.
Stephens told police on July 30 that she had been caring for Brandon and his sibling for the past two weeks, the report said. She said that she was a friend of the boy's parents and that his mother was living in an unspecified shelter.
The Clark County coroner's office has not released Brandon's cause and manner of death.
A doctor who treated Brandon noted he had suffered severe abuse-related injuries.
The boy had suffered broken ribs, bruises and abrasions "over the entirety of his body," malnutrition, burns and possible rat bites, Stephens' arrest report said.
His father declined to speak about the case on advice from his lawyer.
Steckler is a member of a veterans support group called Veterans Walk and Talk. The group's Las Vegas leader, Joaquin Rivera, helped organize the car wash. Companies and organizations backing the car wash wanted to show support for Steckler, he said.
"We got your six," Rivera said, referencing a supportive military saying.
Brandon watched professional wrestling with his dad and would imitate moves, Steckler said.
"He would jump off the back of the couch and hit you with (an) elbow drop that 'Macho Man' Randy Savage himself would be proud of," Steckler said.
A GoFundMe has been set up in Brandon's name to help cover his funeral costs.