Casings at crime scene found at suspect's apartment, police say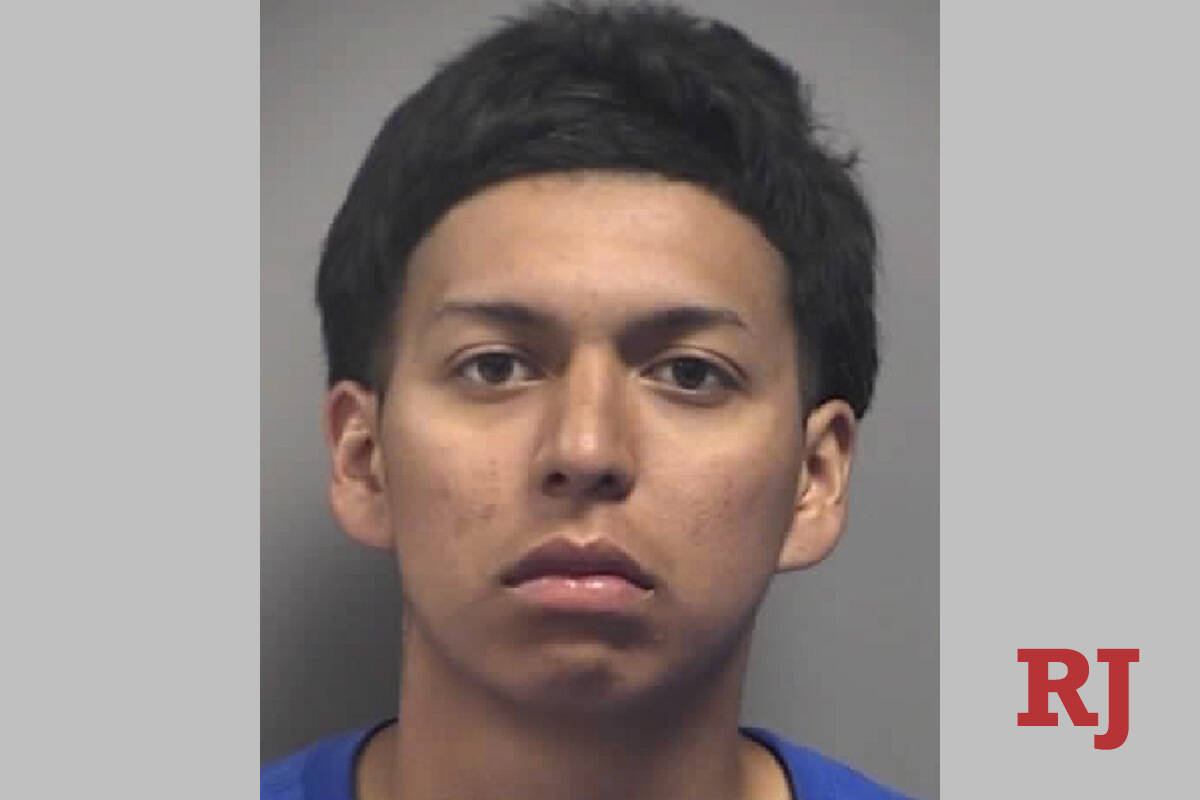 A North Las Vegas teen was arrested in connection to a murder after police said they found shell casings at his apartment that matched ones at the scene.
Hector Paramo-Cervantes, 19, was arrested by North Las Vegas police on Tuesday in connection to the death of 17-year-old Kristopher Cisneros on May 29. Paramo-Cervantes faces charges of open murder and conspiracy to commit murder, according to his arrest report.
Police said officers responded to a shooting in an apartment complex on the 2100 block of Las Vegas Boulevard North just before 11 p.m. and found Cisneros lying in front of an apartment unresponsive with a gunshot wound. Police said Paramo-Cervantes went to University Medical Center with a gunshot wound that same night.
Officers searched Paramo-Cervantes' apartment and found ammo cartridges that matched casings found at the scene, according to the arrest report.
At first, Paramo-Cervantes told police that he was randomly shot as he was walking on Donna Street, near the complex. When officers said they found ammunition in his apartment that matched cases at the scene, Paramo-Cervantes told them, "It was me. It was self-defense. Lawyer," according to the arrest report.
Other witnesses who were at the scene told police the shooting that killed Cisneros and injured Paramo-Cervantes started with a verbal altercation between the group of people with Cisneros and Paramo-Cervantes and one other man that escalated into a shootout from both sides.
One witness said a man matching Paramo-Cervantes' description was wielding a rifle during the shootout, and Paramo-Cervantes admitted to police that he owned a .223 caliber rifle at the time of the shooting, according to the arrest report. But the autopsy said a .45 caliber bullet killed Cisneros, which police also found at Paramo-Cervantes' apartment.
Police said they got multiple photos and videos that showed Paramo-Cervantes with an "AR-15 style rifle" and the man that went to the hospital with him with an "AR-15 style rifle and Glock style handgun" from search warrants for the two men's Instagram accounts.
Police found a new address for Paramo-Cervantes during the investigation as they tried to serve a warrant for his DNA. He was arrested after police responded to a report that he was being aggressive toward family members.
Contact Mark Credico at mcredico@reviewjournal.com.