Clark County coroner changes ruling in Susan Winters' death
Updated April 3, 2017 - 6:29 pm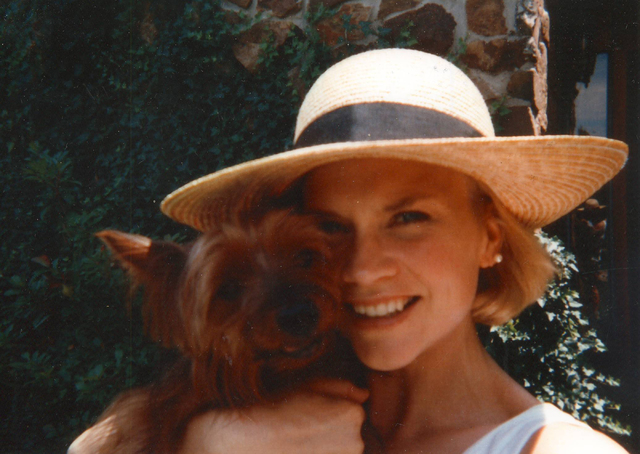 Clark County Coroner John Fudenberg on Monday changed the manner of death for attorney Susan Winters from suicide to undetermined.
Her husband, psychologist Gregory "Brent" Dennis, has been charged with murder in her January 2015 death. He is free on $250,000 bail.
The coroner's office originally ruled that Winters killed herself by consuming a lethal amount of prescription painkillers and antifreeze at her Henderson home on Jan. 3, 2015.
Her father, Danny Winters, said he and his family were pleased with the coroner's new conclusion, which stops short of calling her death a homicide.
"We're certainly glad they took another look at it and decided that it wasn't a suicide," he said. "It's certainly a step in the right direction, and it just proves that Susan didn't take her life. There's a lot of evidence to show that foul play was involved, and we're anxious to get to the rest of the evidence to prove our point."
Fudenberg said the manner of her death was changed to undetermined after his office reviewed additional evidence it received from Henderson police.
He declined further comment. District Attorney Steve Wolfson also declined comment.
A Sept. 15 Las Vegas Review-Journal story raised questions about whether Winters, 48, killed herself. The story disclosed that the district attorney's office had informed Dennis that he was the target of a county grand jury investigation into his wife's death.
His lawyer Richard Schonfeld said Monday the coroner's new ruling does not hurt the defense in the murder case.
"I still believe the manner of death was suicide and the evidence points in that direction," Schonfeld said. "Given the media attention and pressure on the coroner, to still have a conclusion that the manner of death is undetermined speaks volumes in favor of Mr. Dennis' innocence."
Dennis, 54, who runs a Boulder City mental health clinic, was arrested by Henderson police in February.
The coroner's office made its original suicide ruling more than two years ago based mainly on information Dennis provided investigators.
But in a lengthy declaration of arrest obtained by the Review-Journal in February, Henderson police Detective Ryan Adams alleged that Dennis lied to police about his wife's death and had a financial motive to kill her.
Dennis stood to inherit roughly $2 million, including a $1 million life insurance policy, upon his wife's death and was dealing with a cocaine addiction that was draining his finances, according to the arresting document.
Adams alleged that Dennis contacted the couple's bank more than 9½ hours before he called 911 on the morning of Jan. 3, 2015, to report his wife was unresponsive in bed.
He inquired about the balance in the joint account and later wrote a check for more than $180,000 to ensure that he would get the money before his wife's parents prevented him from gaining access to the account, the declaration of arrest alleges.
Contact Jeff German at jgerman@reviewjournal.com or 702-380-4564. Follow @JGermanRJ on Twitter. Contact David Ferrara at dferrara@reviewjournal.com or 702-380-1039. Follow @randompoker on Twitter.