Clark County coroner identifies man fatally shot downtown Friday
November 27, 2016 - 11:43 am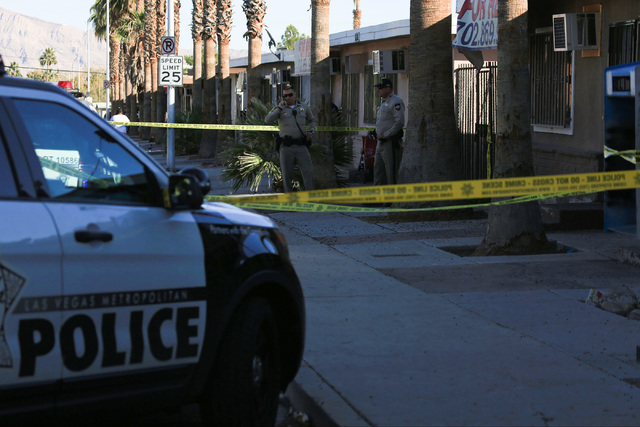 The man shot and killed Friday near downtown Las Vegas has been identified by the Clark County coroner's office.
He was 22-year-old Nelson Javier Navarijo-Padilla.
The Clark County coroner's office did not know the man's city of residence, but officers said they were familiar with him from other cases in the downtown Metropolitan Police Department jurisdiction.
Navarijo-Padilla was shot at about 1 p.m. in an apartment at 2108 Sunrise Ave., near Fremont Street and Eastern Avenue.
As of Saturday, one person had been arrested in connection with the shooting.
Porshay Banks, 24, is not suspected of committing the murder, but police believe Banks dragged the man outside after he was shot, Metro said in a statement. She is being held at the Clark County Detention Center and faces one count of accessory to murder
It is unknown whether a shooting suspect has been identified and arrested.
Contact Rachel Hershkovitz at rhershkovitz@reviewjournal.com or 702-383-0381. Follow @rzhershkovitz on Twitter.