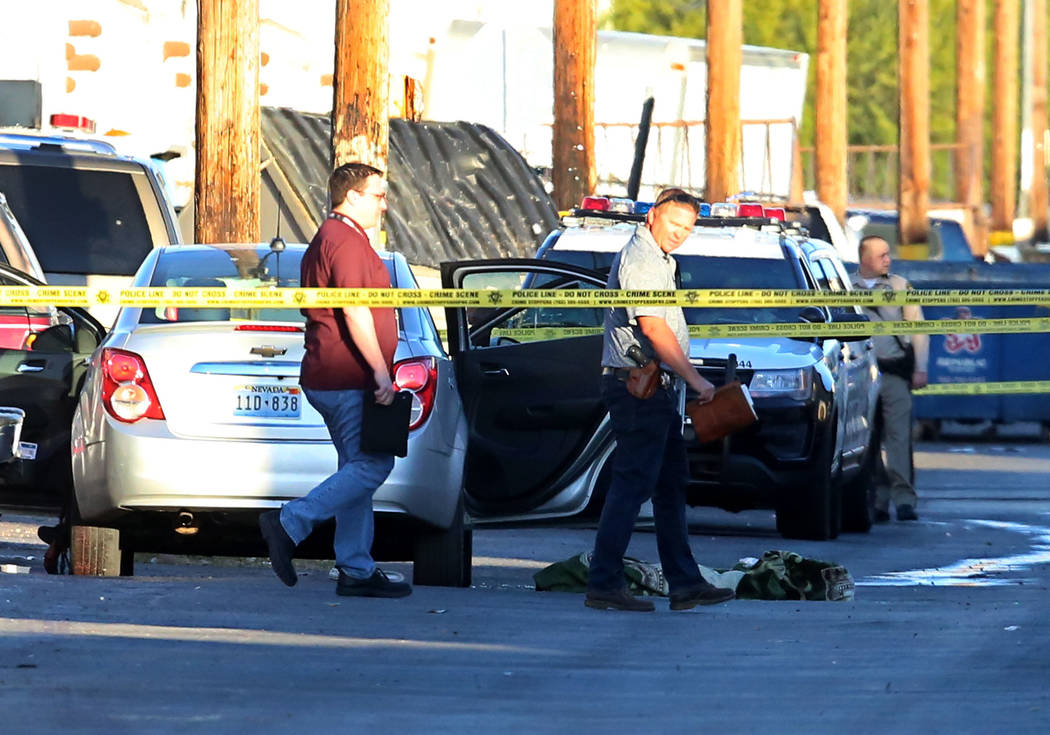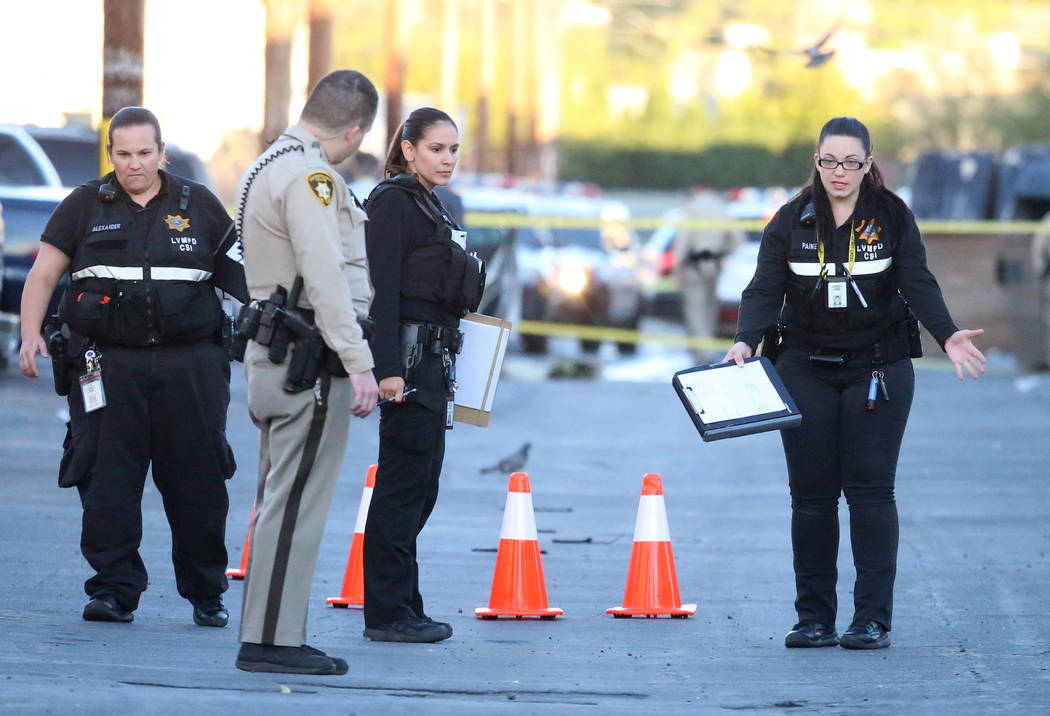 Clark County has experienced its longest stretch this year without a homicide, records show.
Tuesday marked two weeks since the last time someone was killed by another person in the county, according to Las Vegas Review-Journal records. The previous 2017 streak was a nine-day stint from July 11 to July 20.
"Any time that we have a lull in violent acts in our community, it's a good day," Metropolitan Police Department spokeswoman Laura Meltzer said.
Last year set the record for killings in the Las Vegas Valley with 222 homicides. By the end of June this year, homicides were on pace to match last year's numbers. The Review-Journal's homicide numbers include incidents where police kill someone, as well as incidents of self-defense and accidental shootings that may not result in criminal charges.
Meltzer said violence is often unpredictable and the department cannot attribute the break in killings to any particular reason.
The most recent homicide in Clark County came Aug. 15, when 20-month-old DaeVon Branon-Banks died. Police said DaeVon was thrown across a room twice on Aug. 13.
The two-week streak does not include the death of a 19-year-old woman whose body was discovered Friday. Police have called her death suspicious.
Homicide detectives initially assisted in the investigation, but police said the next day that they were not treating the incident as a homicide until they get more information.
A representative from the county coroner's office said it could take several weeks to determine the woman's cause of death. But even if officials rule the death a homicide, Clark County still would have a record for the longest period this year without a killing at 10 days.
Contact Blake Apgar at bapgar@reviewjournal.com or 702-387-5298. Follow @blakeapgar on Twitter.
2017 homicides
— Metro has investigated 110 homicides so far, with the most recent death on Aug. 15.
— North Las Vegas police have investigated 15 homicides, with the most recent on July 31.
— Henderson police have investigated five homicides, with the most recent on May 30.