Convicted killer Margaret Rudin awaits word on parole
September 18, 2019 - 2:36 pm
Updated September 18, 2019 - 5:27 pm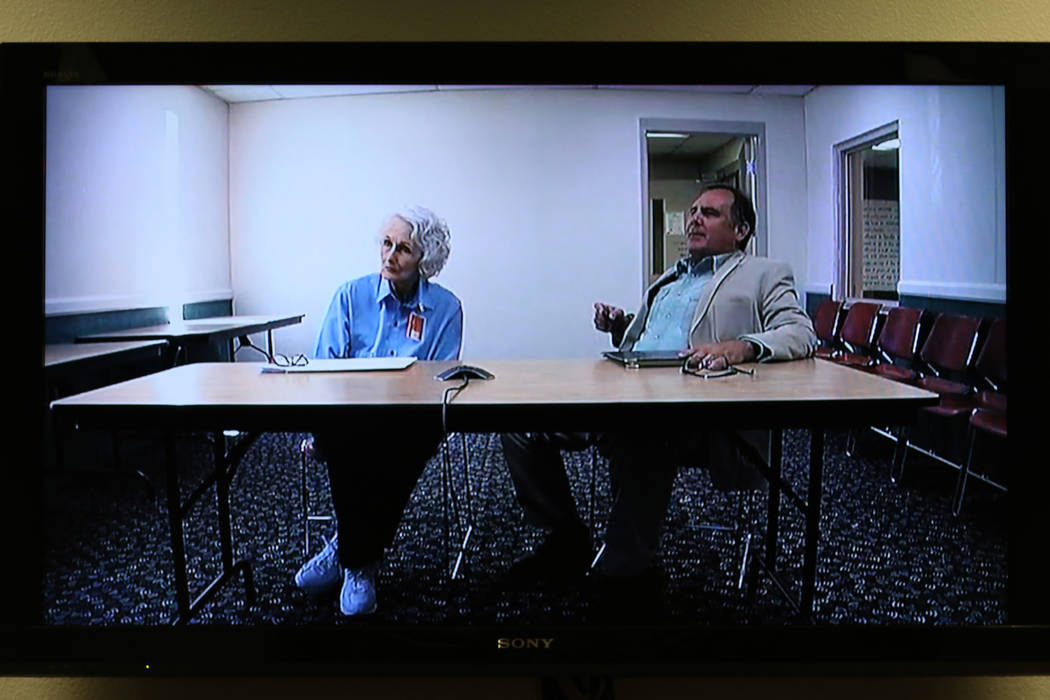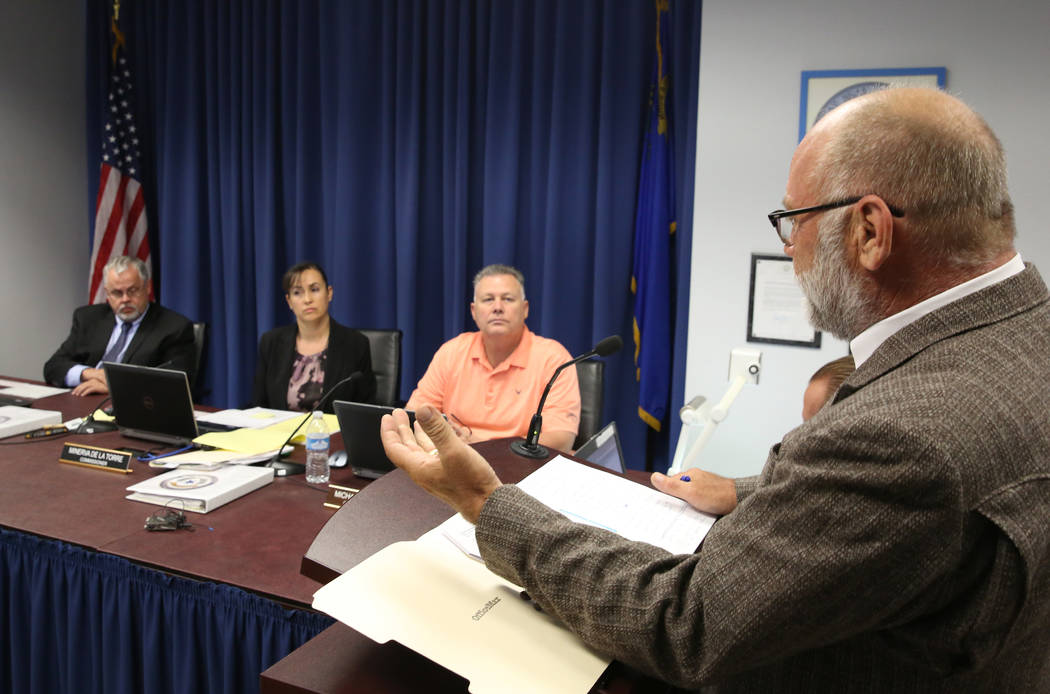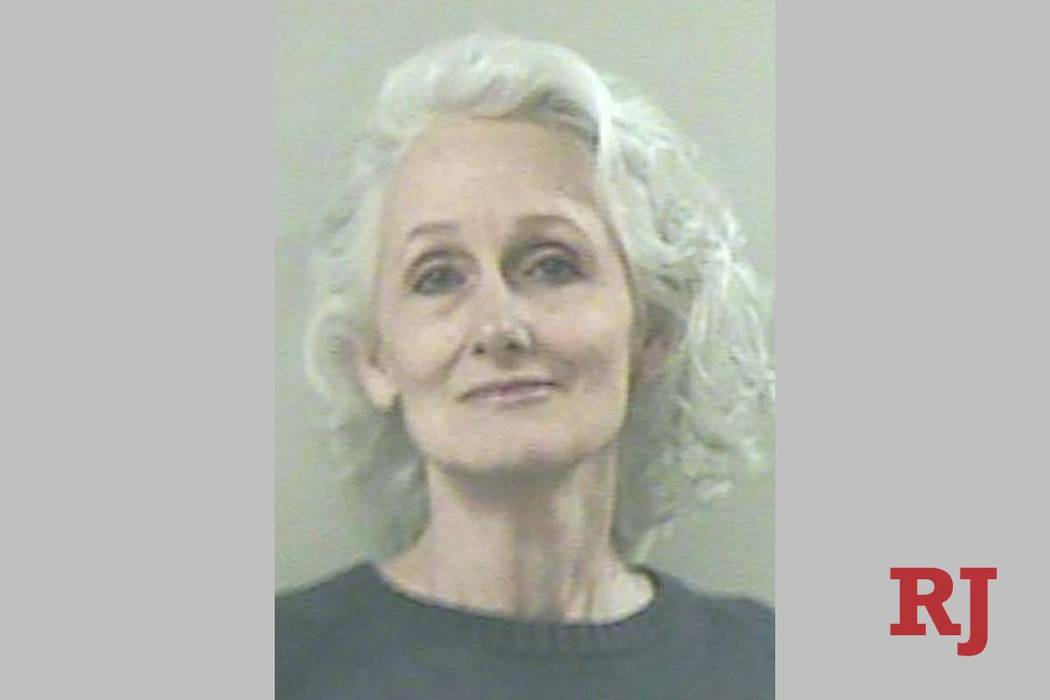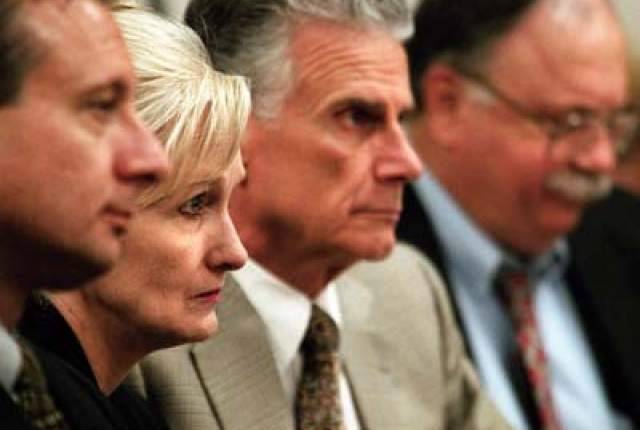 An attorney for Margaret Rudin, convicted of killing her millionaire husband in one of Las Vegas' most celebrated trials, said the 76-year-old prisoner could be paroled as early as December.
The Nevada Parole Board held a hearing for Rudin on Wednesday in Las Vegas but did not render a decision. Rudin participated via video conference from the Florence McClure Women's Correctional Center in North Las Vegas.
Defense attorney Travis Barrick, who attended the hearing, said his client is up for parole on Dec. 15.
"There's no back to the future for Ms. Rudin. There's no way she can go back and undo what happened," Barrick told a panel of three parole board commissioners. "I can't imagine a universe where she poses a risk to the public."
Rudin has been serving a 20-year-to-life sentence for killing her fifth husband, Ron, in 1994. He was shot in the head while he slept. In his will, he left instructions for extra investigation if he died in a violent manner.
Barrick said during the parole hearing that Rudin is now "in poor health." He also said she has tutored other women in prison and if released, would have family support.
Commissioners told Rudin that she was a low risk to re-offend and that they expected to make a decision within three weeks.
Rudin said part of her plan for parole included living in Nevada, where she would work part time and attend UNLV to earn a bachelor's degree.
Commissioners asked what she has learned while incarcerated.
"The No. 1 thing I've learned is we have so many opportunities here for girls to educate themselves, to be more self-developed, self-confident," Rudin said. "I think that a lot of the things they teach us are how to work from within to change ourselves."
She added that she has tutored other inmates and taught English to Spanish-speaking women.
Rudin said she has a "very, very strong support system," including a daughter in Illinois, who was not present at Wednesday's hearing.
Last year, Rudin filed a federal lawsuit against the state and its top officials claiming abuse, misconduct and sexism because male prisoners have access to programs for aging inmates that women don't.
Barrick told commissioners that as part of a settlement in the suit earlier this year, the Nevada Department of Corrections agreed not to oppose her parole.
"Margaret really did care about other people, and how other people were being treated in the prison," Barrick said. "And I think that's evidence that she does have a fully developed sense of right and wrong."
Rudin has maintained her innocence. In 2008, then-District Judge Sally Loehrer ordered a new trial on the grounds that Rudin was denied effective counsel by her lawyer, Michael Amador, but the state Supreme Court overturned that ruling.
Ron Rudin, a real estate developer, left an estate worth $11 million, which Margaret Rudin was in line to inherit.
She fled Las Vegas after she came under suspicion but was caught in Massachusetts in 1999. Her 2001 trial was telecast on Court TV, and she was the subject of a book.
Meanwhile, Margaret Rudin continued to appeal her conviction, and the case remains in federal court. Another one of her attorneys, Greg Mullanax, was seated next to her at the prison and told the commissioners that he expects a decision from U.S. District Judge Richard Boulware by the end of this year.
Contact David Ferrara at dferrara@reviewjournal.com or 702-380-1039. Follow @randompoker on Twitter.