Coroner IDs man fatally shot by North Las Vegas police officers
Updated January 3, 2020 - 4:50 pm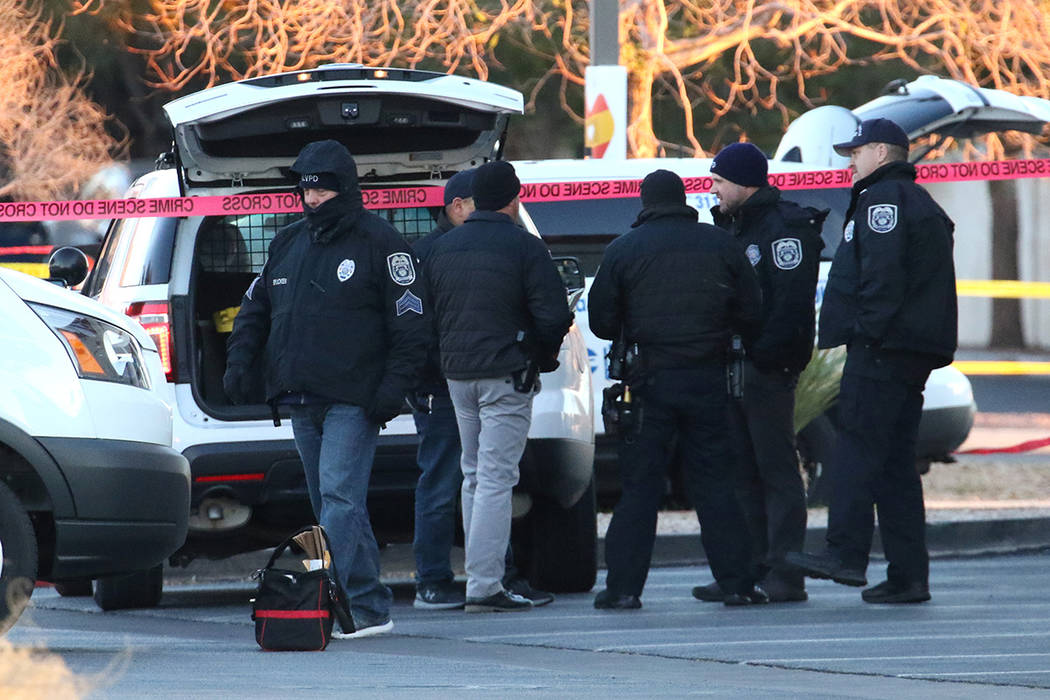 The Clark County coroner's office has identified the man fatally shot by North Las Vegas police officers as he fled in a stolen car early Thursday.
Jamarri Daiwon Tarver, 26, died of multiple gunshot wounds, and his death was ruled a homicide, the coroner's office said Friday afternoon. Tarver was shot just after midnight Thursday in a CVS parking lot near West Craig Road and Allen Lane, after police chased him for several miles throughout the city, North Las Vegas Police Department spokesman Eric Leavitt said.
Eighth Judicial District Court documents and Nevada Department of Corrections' records indicate Tarver was 26, but the coroner's office on Friday identified him as 25.
The pursuit happened after officers were attempting to stop a red Toyota sedan near Alexander Road and Revere Street, about 2.5 miles east of the CVS parking lot where the shooting happened, Leavitt said Thursday.
The officer who stopped the Toyota was waiting for backup, because the department had received a report that the Toyota was stolen in a Las Vegas carjacking, Leavitt said.
"I don't want to presume that the suspect we were chasing was involved in that (carjacking) until we know for sure," Leavitt said Thursday.
As the officer was waiting for backup, Tarver sped off in the Toyota. Police then chased Tarver for several miles until he made it to the parking lot, where Tarver rammed at least two vehicles, including a police car, Leavitt said.
Two officers then fired "more than once" at Tarver while he was still in the car, he said.
"He rammed one of our cars, and when he did so, the officers were right there and discharged at least one round, both officers, at the vehicle," Leavitt said.
Tarver died at the scene.
Further information about the police shooting was not immediately available Friday.
Tarver was a 17-year-old in foster care when he was arrested in September 2011 and charged as an adult with battery with intent to commit sexual assault and attempted sexual assault, court records show.
In February 2012, he pleaded guilty in District Court to charges of battery with intent to commit robbery and coercion with use of force, court records show. He was arrested in 2011 after a 21-year-old woman told police she had met Tarver that night at a gas station, and as she was walking home, he attempted to sexually assault her, court records show.
Tarver's sentence ended in June, according to state Department of Corrections' records.
Contact Katelyn Newberg at knewberg@reviewjournal.com or 702-383-0240. Follow @k_newberg on Twitter.