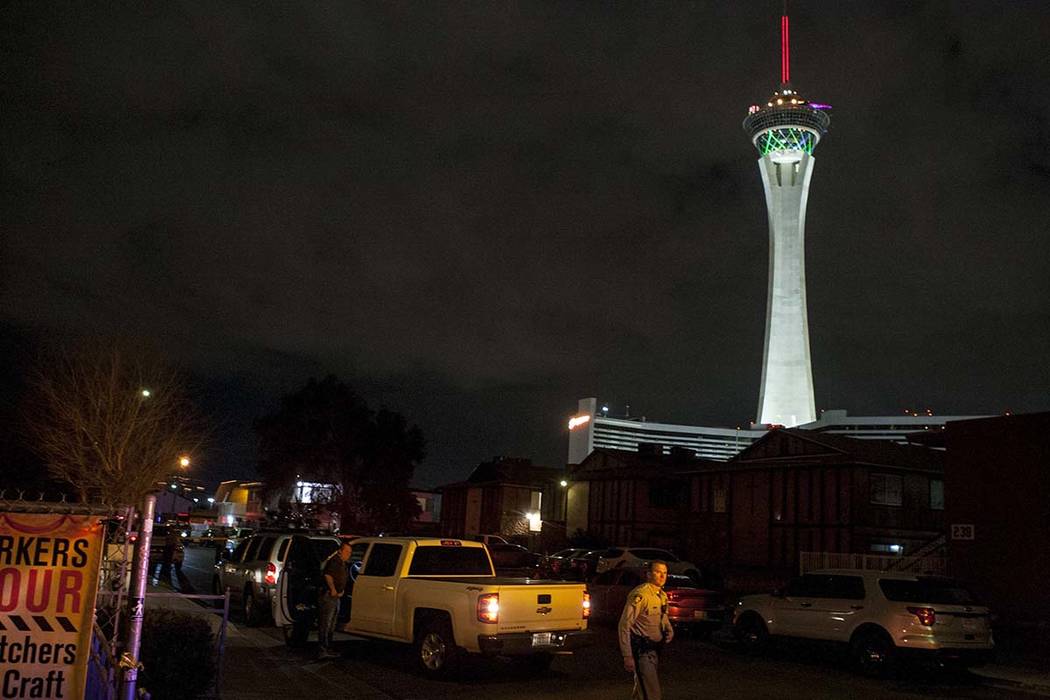 The Clark County coroner identified the man killed by a stray bullet Tuesday in the central valley.
Police said 35-year-old Pedro Rios was stepping out of his apartment at 225 W. New York Ave., near Las Vegas Boulevard and Sahara Avenue, when gunfire broke out one street over.
Rios was struck by a stray bullet that passed through an alley and died at the scene.
Police are working to find the suspects involved in the drug-related shootout that led to his death. No arrests have been made.
Contact Max Michor at 702-383-0365 or mmichor@reviewjournal.com. Follow @MaxMichor on Twitter.
225 W. New York Ave. Las Vegas, Nevada