Coroner rules death of malnourished Las Vegas infant a homicide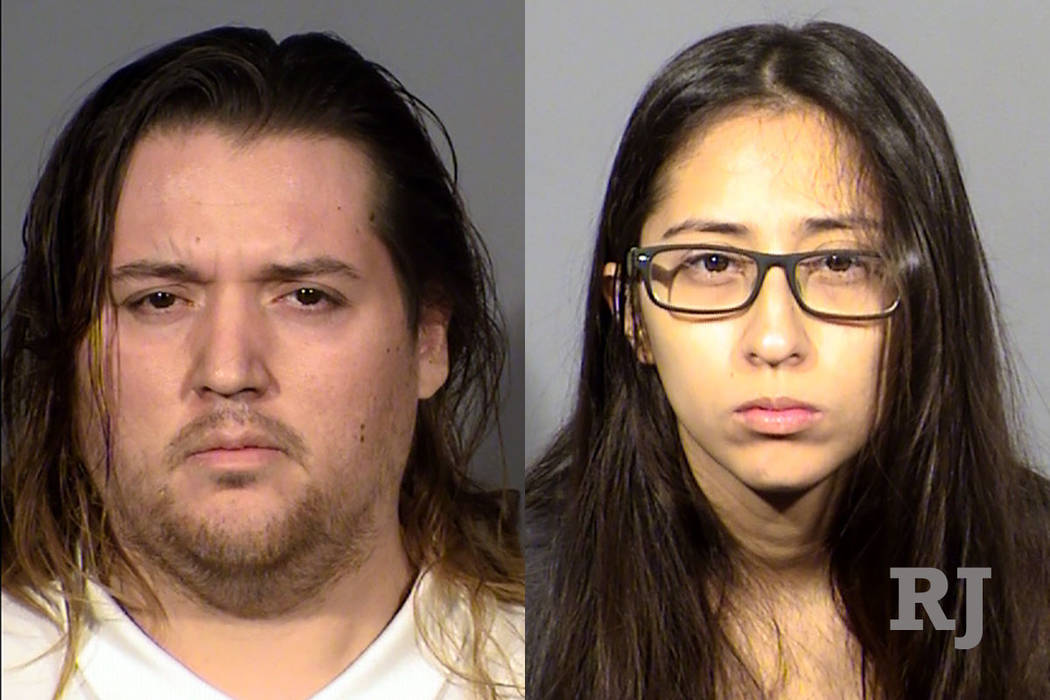 A nearly 5-month-old boy, weighing less at his February death than he did when he was born, died of a homicide, the coroner's office said Tuesday.
The Clark County coroner's office determined that Hannibal Oceja died due to a failure to thrive, undernourishment and insufficient fluid intake, as well as starvation and neglect.
Prosecutors intend to seek the death penalty against his parents, 30-year-old Anthony Oceja Jr. and 25-year-old Loreana Martinez, who were each indicted on a murder charge in his death, court documents show.
They also were indicted on charges of abusing their other two children, a 2-year-old girl and a 3-year-old boy, as well as three charges of animal cruelty, court documents show.
Hannibal weighed 5 pounds when he went into cardiac arrest on Feb. 25, days before he turned 5 months old, the Clark County coroner determined. The boy weighed 6 pounds, 7 ounces at birth.
Sunrise Hospital and Medical Center doctors told police that Hannibal appeared severely malnourished, according to his mother's arrest report.
More than once since Hannibal died, Martinez has said that her son was a "perfectly healthy" baby and that her other children had "all developed small," the report said.
But first responders and doctors who treated Hannibal on Feb. 25 said his "bones could easily be seen, his spinal cord appeared as if it was about to poke out of his skin and his rib cage could easily be seen," according to the arrest report.
One paramedic asked Martinez whether her son was 5 weeks or 5 months old when after first responders arrived at the family's apartment on the 5700 block of Hacienda Avenue, according to the report. He was nearly 5 months old.
Investigators determined that Hannibal's doctor advised Martinez in December to supplement her breast milk, as the infant was failing to thrive, according to the report. She then missed multiple doctor's appointments in the weeks leading up to Hannibal's death, the arrest report said.
In an interview with detectives, Martinez said she breastfed Hannibal "multiple times per day" for at least 45 minutes. She also told police that the doctor was lying "about talking to her about supplementing her breast milk" and that she "never had any follow-up appointments scheduled," the report said.
In a separate interview with police, Oceja said he was "unaware of the doctor telling Loreana the baby was not thriving," according to the police document.
The Clark County Department of Family Services had never investigated the family before the baby's death, records show.
The two surviving children and the three malnourished dogs were removed from the home, courts documents indicate.
Willard Ewing, Martinez's public defender, declined to comment Tuesday evening because he is still new to the case. A call to Oceja's public defender, David Schieck, was not immediately returned.
Hannibal's death marked the 39th homicide investigated by the Metropolitan Police Department this year, and the department's third death related to child abuse or neglect, according to Las Vegas Review-Journal records.
Contact Mike Shoro at mshoro@reviewjournal.com or 702-387-5290. Follow @mike_shoro on Twitter.