Coroner's office identifies man fatally shot Sunday in northeast valley
November 23, 2016 - 4:27 pm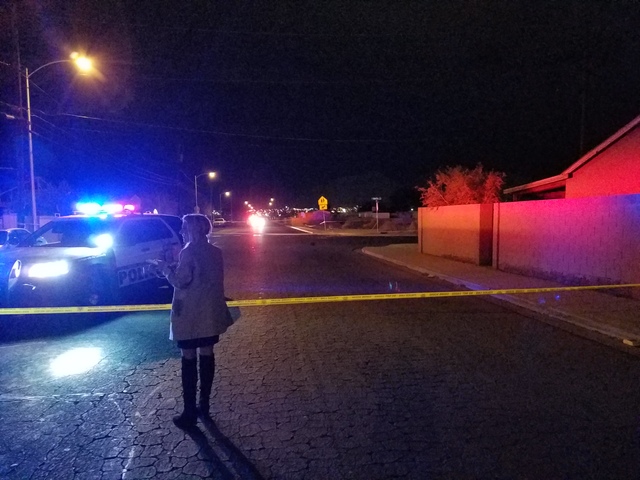 The Clark County coroner's office has identified the man who was fatally shot Sunday in the northeast valley.
Matthew Antonio Bernardi, 32-year-old Reno resident, was shot and killed about 7:45 p.m. Sunday near Judson Avenue and Dolly Lane, the Metropolitan Police Department said in a statement. The coroner's office ruled his death a homicide because of a gunshot wound to the chest.
Police arrested Bernardi's believed girlfriend, Cheryl Rheamount, 35, in connection with the shooting.
In the statement, police said a resident near the crime scene said a woman knocked on her door on East Lake Mead Boulevard and said her boyfriend had been shot and to call police. Upon arrival, Rheamount told officers her boyfriend was in a nearby vehicle.
Rescue crews pulled Bernardi from the driver's seat and took him to University Medical Center, where he died.
Metro homicide detective Sgt. Matthew Sanford said the resident who called police said the woman mentioned getting into a fight with her boyfriend in the car.
Police believe Bernardi might have been shot while driving and lost control of the car, winding up in a vacant lot near Judson.
Contact Jessica Terrones at jterrones@reviewjournal.com or 702-383-0381. Follow @JessATerrones on Twitter.
RELATED
Las Vegas woman arrested on suspicion of fatally shooting boyfriend inside car