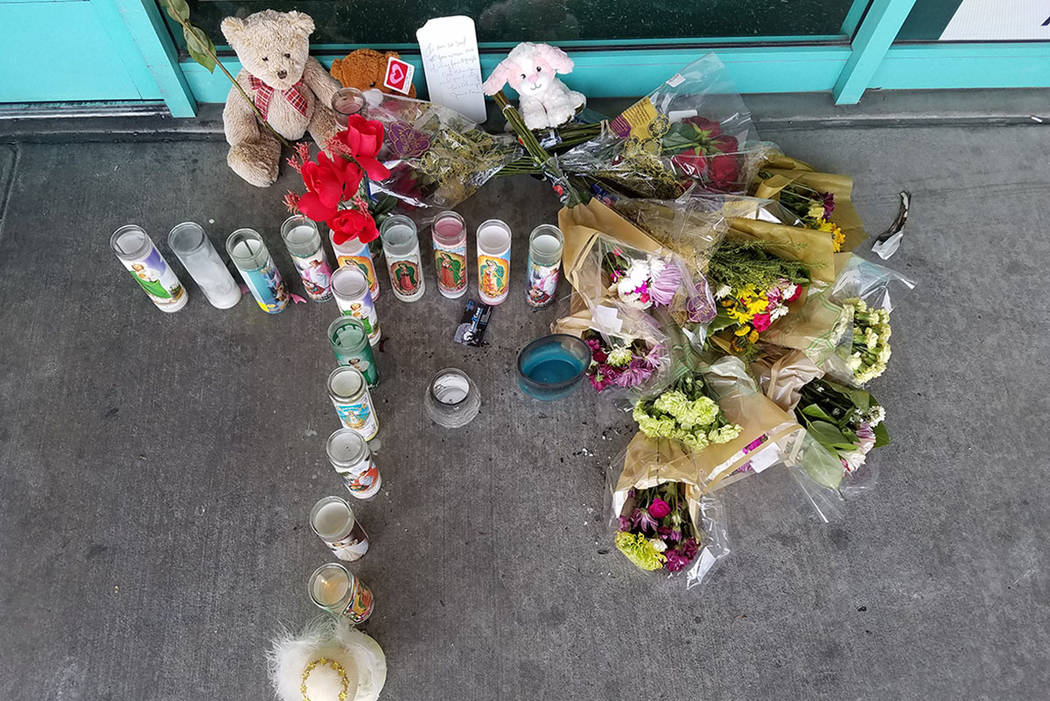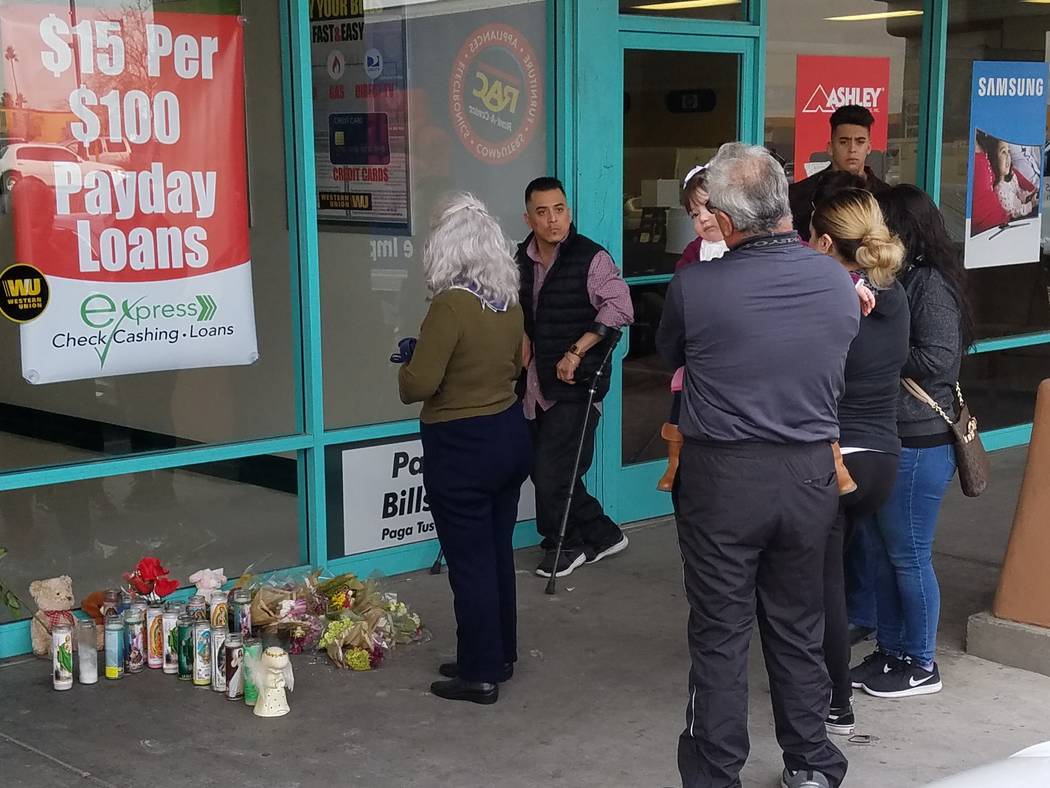 Standing with family members outside the Las Vegas store where her mother was shot to death last week, a woman pleaded Thursday for the public's help in finding the killers.
Crime tape tied around a tree fluttered in the wind behind Sheyla Padilla as she remembered her late mother, Celia Luna.
"Anything, please, however little. Just help us get some closure," Padilla implored.
Luna was gunned down Jan. 11 by two males in their late teens or early 20s while she was opening the central valley check-cashing business where she had worked for more than three years. Las Vegas police said Luna was shot about 9:15 a.m. at Checks Cashed, 1411 N. Jones Blvd., near Vegas Drive. She died two hours later at University Medical Center.
Metropolitan Police Department detectives have struggled to identify those responsible for Luna's death. Police and Padilla asked for anybody with information on the shooting or the two people who ran from the scene to contact homicide detectives.
Padilla lamented her family's loss as the community's loss.
"She was laughter. She was smiles. She was joy. She was the light of the room," Padilla said.
Her mother participated in charity walks to fight breast cancer and picked up garbage while hiking on Mount Charleston.
Padilla said Luna's grandchildren made her happy, but then again, so did everything.
"We can't grieve her properly with this hanging over our heads," she said.
Padilla called the killing of her mother a cowardly act, adding she wasn't yet ready to forgive those responsible.
"What could she have done to you for her to die how she did?" Padilla said, weeping.
Homicide Lt. Dan McGrath said Luna's death came as a result of an attempted robbery, but he said the two young men at the scene didn't take anything. He joined the family's pleas for the public to reach out with any information.
"We're not giving up on this case," McGrath said.
McGrath said the two young men attempted to rob Checks Cashed the previous day, too. Employees at a next-door business saw the two, with their hoods up and blue masks covering their faces, but didn't call police, he said. After the Thursday shooting, the young men ran east across Jones Boulevard and into a neighboring complex.
Police think the two live in the area, McGrath said.
Metro spokesman Jay Rivera said neighbors with security cameras should check their footage from before and after the shooting for evidence that could help police. McGrath said nearby security footage hadn't yet provided much help in the investigation.
The homicide investigator said the owner of Checks Cashed would offer an unspecified reward for tips leading to arrests in Luna's death.
Contact Mike Shoro at mshoro@reviewjournal.com or 702-387-5290. Follow @mike_shoro on Twitter.