Deadly shooting retaliation for 'crack house' robbery, police say
Updated May 4, 2018 - 10:46 am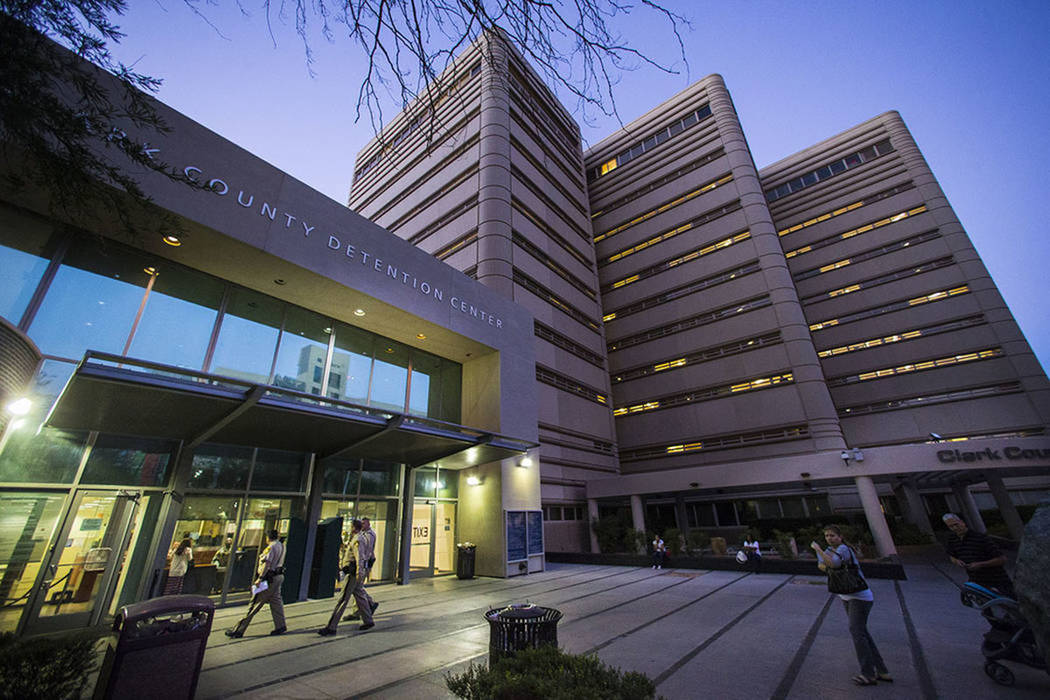 A deadly shooting in March 2014 was in retaliation for a robbery at a "crack house" near downtown Las Vegas, according to court documents.
A drug dealer and three associates shot two men, one fatally, March 11, 2014, at an apartment at 1720 W. Bonanza Road, a Metropolitan Police Department arrest warrant said.
A criminal complaint accuses four men — Anthony Smith, 48, Rufus Smith, 58, Carnell Duhon, 48, and Lawrence Reddick — of plotting to kill and fatally shooting Damon Walker, 37. The complaint charged them with first-degree murder and conspiracy to commit murder.
People playing poker inside the apartment about 6 a.m. reported hearing something "blowing up," followed by multiple gunshots that entered through a window, striking the apartment tenant and Walker, according to an arrest warrant for Rufus Smith filed last month.
"(A witness) believed someone was attempting to blow up the apartment," the warrant said.
The tenant was hospitalized with survivable wounds to his hip and foot. Walker was found dead at the scene.
Homicide detectives learned that the brother of a witness within the apartment at the time of the shooting and another man had robbed Reddick at one of Anthony Smith's drug houses in the Historic Westside neighborhood the day before, according to the warrant. Police determined the two men frequently visited the apartment, and the shooting was in retaliation for the robbery.
The two men used a handgun to take a large amount of money and cocaine, and they made Reddick get on the floor naked, the warrant said.
Detectives learned the group of four had plotted revenge, scoping out an apartment complex where the two robbers may have been. They also collected glass bottles, possibly to use as weapons or Molotov cocktails, the warrant indicates.
Three of the four —Rufus Smith, Anthony Smith and Duhon — are at the Clark County Detention Center, jail records show. Reddick is not in Metro custody, records show.
Contact Mike Shoro at mshoro@reviewjournal.com or 702-387-5290. Follow @mike_shoro on Twitter.