Defendants in Lee's Liquor killing make first court appearance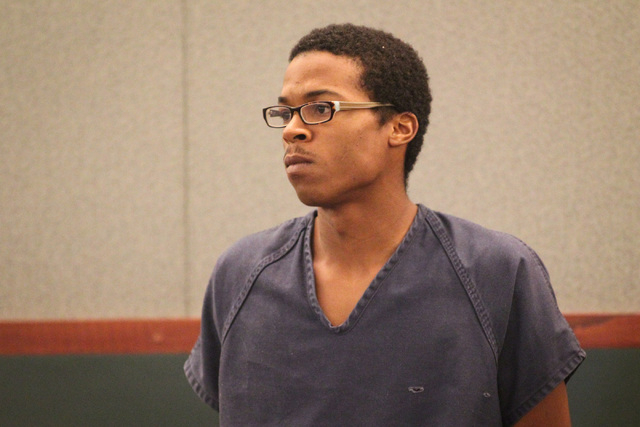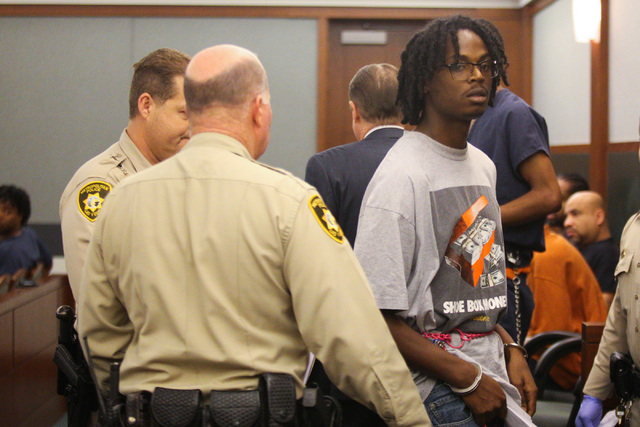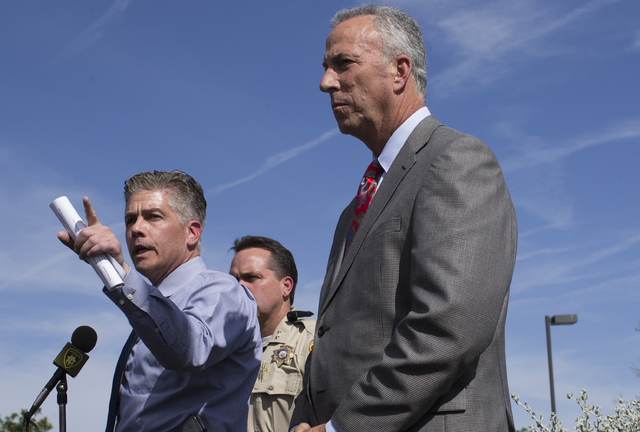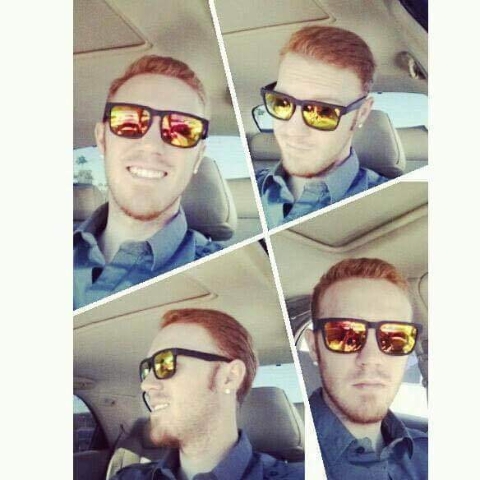 Three men who authorities said stormed into a southwest valley Lee's Discount Liquor armed with handguns and killed a clerk appeared in court Friday to face murder and kidnapping charges.
Prosecutors identified one of the men, Ray Charles "Ray Ray" Brown, as the person who fired the shots that left 24-year-old cashier Matthew Christensen dead.
The 22-year-old, who police said is a documented member of the 004 Hoodsman gang, faces several counts including murder with use of a deadly weapon, along with Lee Murry Sykes, 22, and Lee Dominic Sykes, 20.
The executionlike killing on April 20 was captured by a surveillance camera, according to an arrest report released Friday.
In a span of about three minutes, the men robbed the store and ordered Christensen to open a safe, which he could not access, police said.
Armed with a black semi-automatic handgun, Dominic Sykes, in a black hoodie, was the first to enter the store at at 8785 W. Warm Springs Road.
Also wielding a handgun, while wearing a gray hoodie and a white sock over his right hand to cover a tattoo, Brown briefly stopped a female customer from leaving the store, while he pointed the firearm at three clerks inside. With a black hoodie on, Murry Sykes followed his co-defendants inside.
After the customer escaped, Brown forced Christensen to an office in the back of the shop, as Dominic Sykes grabbed cash from a register and liquor from the shelves and Murry Sykes dumped the liquor into a plastic bag.
"Christensen's hands are up," the police report states. "Brown is yelling orders at Christensen and Christensen is seen shaking his head and his hands are up."
Brown took his wallet and cellphone and fired a shot toward the victim.
Dominic Sykes ran to the back office and pointed his gun at Christensen before walking away.
"Christensen is seen positioned against the back wall with his hands up and visibly shaking his head," the report continues. "Brown shot Christensen several times and continued to shoot Christensen after he had collapsed."
Christensen later died at University Medical Center.
He may have saved his pregnant co-worker, his brother previously told the Las Vegas Review-Journal.
The cashier didn't have access to the store's safe, which the three men demanded, but the co-worker did. Instead of outing her, Christensen told the men he was the only employee working, possibly saving her life.
The woman later said she planned to name her son after him.
"I think the community is a little safer now," Clark County District Attorney Steve Wolfson said Friday after the court hearing. "These three defendants participated in a conspiracy which resulted in the senseless, needless, stupid murder of a defenseless person."
The surveillance video and tipsters lead authorities to the trio, according to the police report. One person who called police recognized Dominic Sykes as a worker at a Buffalo Wild Wings restaurant near the liquor store.
All three men are being held without bail at the Clark County Detention Center, and each is facing one charge of first-degree murder, burglary while possessing a gun, conspiracy to commit robbery and robbery with a deadly weapon, as well as multiple charges of first-degree kidnapping with a deadly weapon.
Brown is also facing a child abuse charge, because he shielded himself with a child as an armed SWAT team confronted Brown late Tuesday at the 1400 block of North Sandhill Road house where he was staying, near Owens Avenue and Pecos Road, authorities said.
Lee Dominic Sykes was arrested without incident after leaving a friend's apartment on the 3000 block of South Nellis Boulevard, near Desert Inn Road, which police also searched.
Contact reporter David Ferrara at dferrara@reviewjournal.com or 702-380-1039. Find him on Twitter: @randompoker