Dispute over tagging caused May murder in Las Vegas, police say
October 17, 2017 - 2:22 pm
Updated October 17, 2017 - 5:07 pm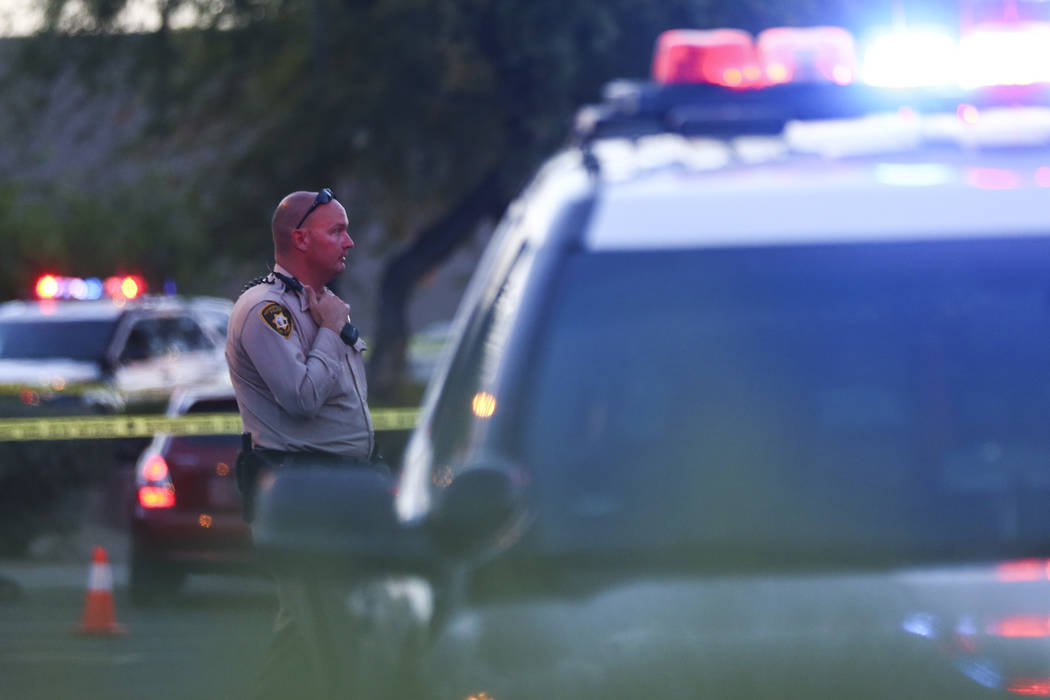 Las Vegas homicide detectives believe a rivalry between two tagging crews led to the fatal shooting of Adan Gavilanes in May near downtown Las Vegas.
The 23-year-old Las Vegas man was found dead on a sidewalk about 9:15 p.m. on May 23 on the 1900 block of Euclid Avenue, near St. Louis and Eastern avenues. It's unclear how many times he was shot, but police said at least nine shell casings were found at the scene.
On June 6, the Metropolitan Police Department identified Estevan Lemus, 24, as a suspect in the homicide and issued a warrant for his arrest. On Oct. 15 — more than four months after the shooting — Lemus was taken into custody and booked into the Clark County Detention Center.
At the time of the killing, homicide Lt. Dan McGrath said the shooting was "more than likely" the result of a fight between gang members.
Police determined in their investigation that Gavilanes was part of a crew called PBSK that painted gang-related graffiti to mark their turf, while Lemus is a member of a FPK, a rival crew. In the road near where Gavilanes' body was found, according to Lemus' arrest report, a tag reading "PBSK" had been spray-painted over with "FP."
In an interview with police, Gavilanes' fiancee said they had heard rumors that Lemus "was coming after him" days before the shooting, leading detectives to conduct a search of the suspect's Facebook account.
In the search, the arrest report detailed, detectives found that Lemus had messaged another member of FPK in the days leading up to the killing. In the conversation, Lemus said he wanted to locate members of PBSK and make them "eat his bullets."
The same electronic search revealed that in the days following the shooting, Lemus was actively trying to sell a 9mm handgun, which police said was the same caliber as the weapon used to kill Gavilanes.
Lemus is being held at the county jail without bail on an open murder charge.
Contact Rio Lacanlale at rlacanlale@reviewjournal.com or 702-383-0381. Follow @riolacanlale on Twitter.