Escaped Luxor bomber moved to maximum security prison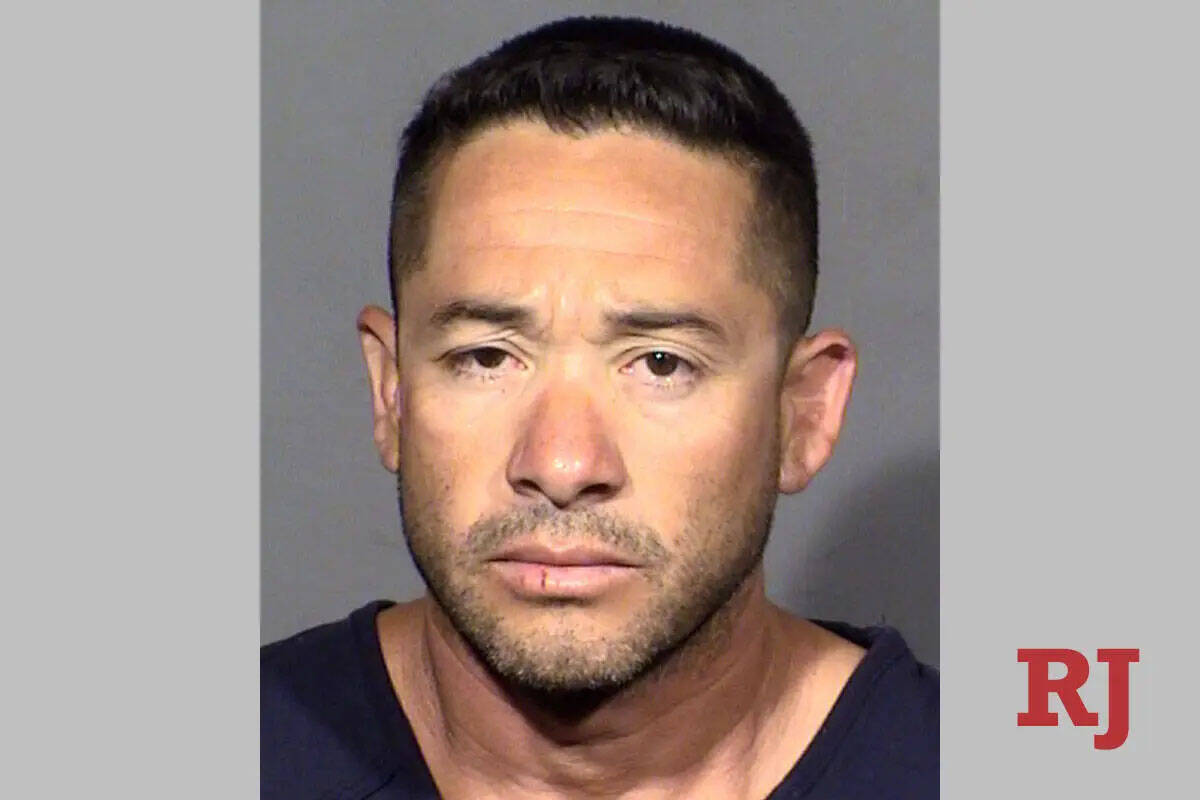 A convicted killer who escaped the Southern Desert Correctional Facility has been moved to a maximum security facility, according to prison records.
Porfirio Duarte-Herrera, 42, found guilty for his role in a 2007 bombing at the Luxor parking lot, was transferred to Ely State Prison after he was arrested last week in Las Vegas as he was trying to catch a bus to Mexico. The prison is 255 miles from Las Vegas.
Duarte-Herrera had escaped the facility near Indian Springs on Sept. 23, but the Nevada Department of Corrections did not alert the public until Sept. 27.
Staff shortages an issue
In an interview with the Review-Journal, Clark County Sheriff Joe Lombardo blamed staff shortages throughout the corrections department for the escape and safety within the prison system.
"It's unfortunate they haven't gotten the resources that they've requested in previous years," Lombardo said.
Gov. Steve Sisolak's office said in a statement that it will work with the interim director about resource needs and reevaluate whether any emergency work programs are necessary at NDOC facilities.
"The Governor's Office works closely with the department and with the Public Works Board on all capital improvement requests, which must be legislatively approved," the statement read. "No emergency capital improvement requests were brought forward to the Governor's Office in the interim between legislative sessions."
On Oct. 20, the Governor's Office is expected to bring forward a spending proposal of allowable American Rescue Plan funds at the Interim Finance Committee meeting specifically for NDOC. The proposal will include potentially replacing outdated radios and other equipment, according to the statement.
"The items will go before lawmakers on the committee for final approval later this month," the statement read.
Duarte-Herrera was arrested at a bus station along North Eastern Avenue near Searles Avenue around 9:30 p.m. Wednesday, wearing new clothes and holding a brand-new backpack, authorities said. He had purchased a ticket to Tijuana, officials said.
"Once we're aware of the problem, we tend to put resources to it and it bred success," Lombardo said. "It's unfortunate for the public safety, and out of concern for public safety, we were able to get him in custody sooner than later."
Duarte-Herrera was convicted of murder and sentenced to life in prison for his role in the bombing that killed 27-year-old Willebaldo Dorantes Antonio, a casino hot dog stand worker.
NDOC director resignation
Nevada Department of Corrections Director Charles Daniels resigned Friday after Sisolak called the escape "a serious and unacceptable breach of protocol." Daniels declined to comment Tuesday.
Six prison employees also were placed on paid administrative leave Friday for breaching security protocols, Sisolak said.
Acting NDOC Director W.A. "Bill" Gittere sent a memo to staff Monday saying officers at Southern Desert Correctional Center learned of the escape through a confidential source on Sept. 27.
"For the NDOC, the security breakdowns that led to this escape represent the worst possible breach of our most fundamental mission objective — to protect the public," Gittere's memo read. "We have implemented many fundamental 'back to basics' security changes to ensure that a breach of this nature never happens again."
Gittere said the changes will require longer hours and greater attention to details. The memo did not list what specifically will be changed.
Contact Sabrina Schnur at sschnur@reviewjournal.com or 702-383-0278. Follow @sabrina_schnur on Twitter. Review-Journal staff writer David Wilson contributed to this report.