Ex-felon, alleged gang member jailed in woman's Las Vegas killing
Updated May 5, 2023 - 9:08 pm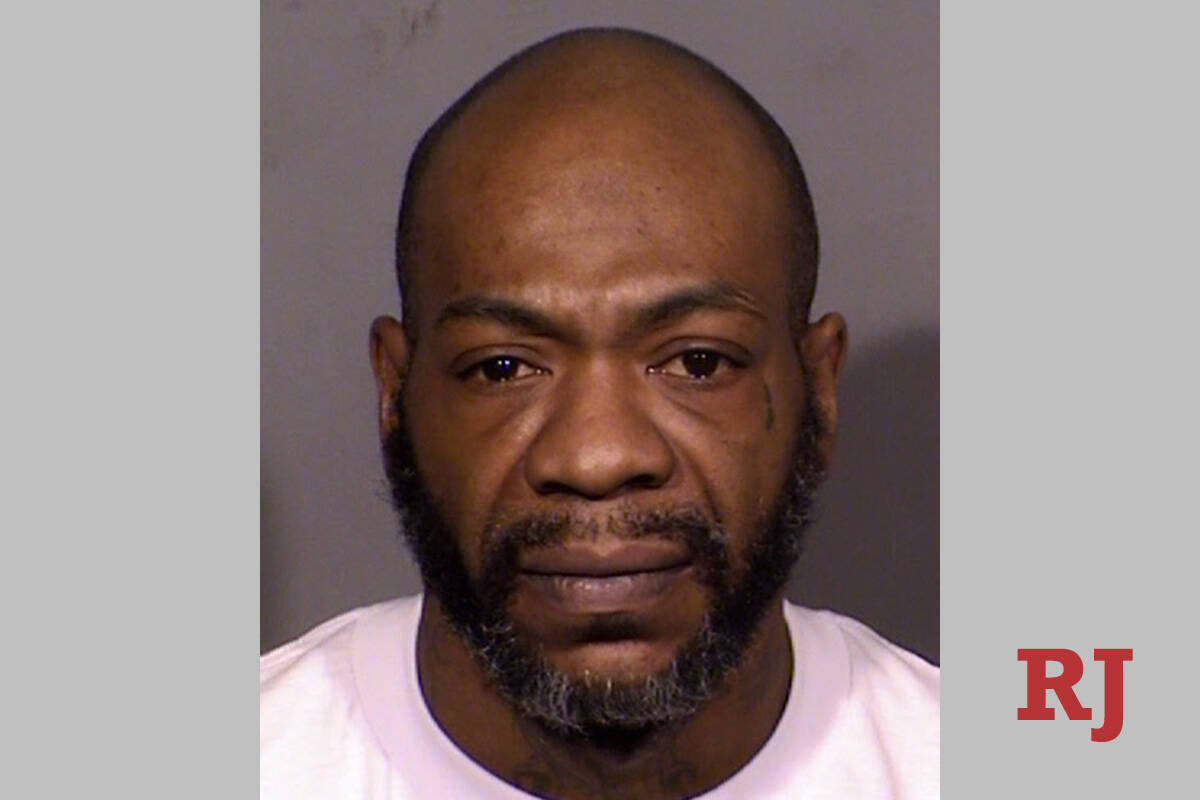 A man was arrested Thursday in connection with the fatal shooting of a woman in west Las Vegas, police said.
Michael Coleman, 39, was booked into the Clark County Detention Center on one count of murder. Police said Coleman is suspected of fatally shooting the woman on Feb. 27 in the 9800 block of Venus Lake Court.
The woman was later identified as Kidada Stewart, 48.
Stewart was found in the walkway outside her home suffering from several gunshot wounds and died within an hour, according to police and the Clark County coroner's office.
At the time, police said Stewart was in a fight with a man dressed in black when she was shot. The man ran off.
It was unclear how Coleman was tied to the shooting.
In 2003, Coleman was indicted along with 20 other men as part of the Rollin' 60s Crips on federal charges of arson, five attempted murders, five killings and sex trafficking of a minor, according to court records.
He pleaded guilty to assault with a deadly weapon and using a firearm during and in relation to a crime of violence and was sentenced to 12 years in federal prison and three years of supervised release, records show.
Coleman violated his probation in 2016, according to federal records, by comitting an unspecified crime and using a controlled substance.
He went back to prison for six months and was released from probation in 2019.
Clark County District Court records indicate that 13 months after he filed a petition to be released from federal supervision, Coleman pleaded guilty to conspiracy to own a firearm.
Las Vegas Review-Journal archives indicate all 21 gang members entered guilty pleas. The men ranged in age from 19 to 34, and claimed territory that spanned west Las Vegas and parts of North Las Vegas.
Their victims included Billy Rex Traver, Patrick Hawkins, Adrian Williams, Ernest Williams and Jessie McFadden, according to federal documents.
Traver was a cab driver who picked up a few gang members from a Christmas party in 1997, according to Review-Journal archives.
Hawkins and Williams were inside a drug house in 2001 when a shootout began.
Williams was driving near North Las Vegas when he was killed in a drive-by shooting in 2002 and McFadden was standing outside a market in 2003.
A previous version of this story misstated Kidada Stewart's last name.
Contact Sabrina Schnur at sschnur@reviewjournal.com or 702-383-0278. Follow @sabrina_schnur on Twitter.