Ex-NFL player charged in girl's death made her run laps, report says
Updated April 15, 2019 - 7:47 pm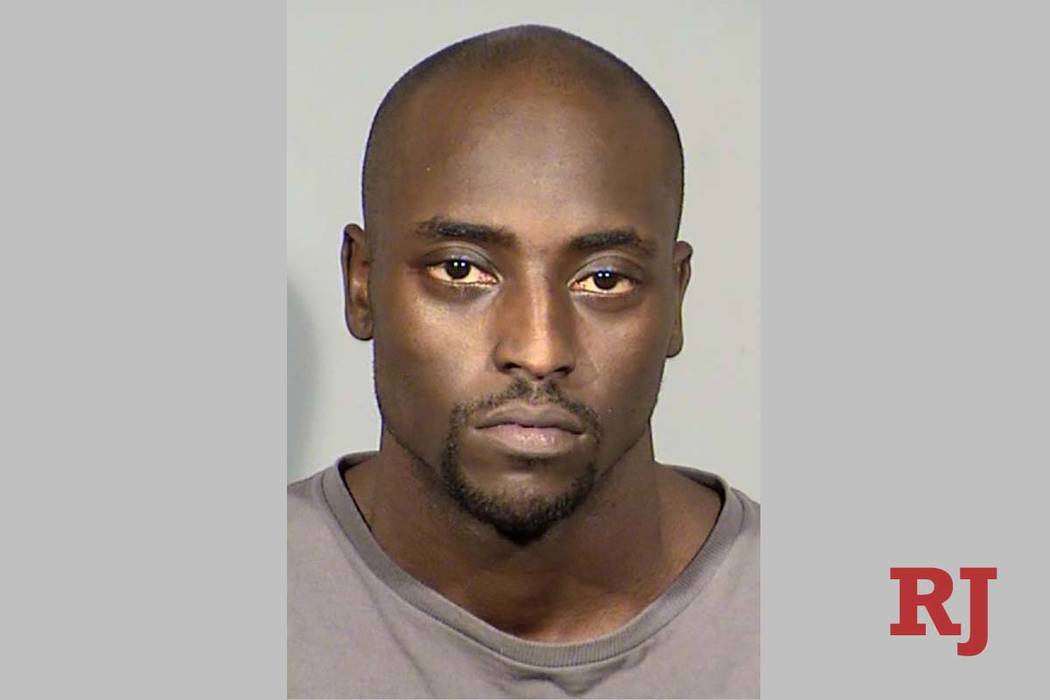 A former professional football player forced his girlfriend's 5-year-old daughter to perform exercises as punishment, according to a Las Vegas police report.
Cierre Wood, 28, told police that he made the girl, La'Rayah Patra Nicole Lamont Davis, do situps and run laps in an apartment.
"Wood stated that he was trying to help (La'Rayah) get on the right path due to her being 'chunky,'" the Metropolitan Police Department arrest report said.
On April 9, when she refused to learn her letters and numbers, he made her do situps, he told police. He said she fell backward and hit her head on the carpet during one of the situps. She became unresponsive, and Wood called 911 call about 7:30 p.m. from an apartment complex at 9599 W. Charleston Blvd., police said. Her body appeared cold and stiff by the time paramedics arrived.
La'Rayah died at Summerlin Hospital Medical Center of multiple blunt force injuries, and her death was ruled a homicide, the Clark County coroner's office said.
The exercise was one of multiple punishments employed by Wood, an ex-NFL player, and her mother, Amy Taylor, 25, to discipline the girl, the report said. They each stand accused of murder and child abuse in La'Rayah's death.
Taylor initially was arrested on one count of child abuse or neglect and had posted $5,000 bail but was rebooked Friday into the county jail on the murder charge, jail and court records show.
A coroner investigator noticed La'Rayah had bruising all over her body, a bump on her left forehead, a distended abdomen suggestive of internal injuries and an elevated white blood cell count, also indicative of internal injuries or infection, the arrest report said.
Taylor told police that her daughter was stubborn and defiant, and that she had sat on La'Rayah's chest about a week before her death because of misbehavior, the report said. She told police she used her hand or a belt to spank the child.
The morning of April 9, Taylor told police, La'Rayah bit her. She spanked La'Rayah on her buttocks three times and made her stand in the corner once they got home, she told police.
After Wood got home that afternoon, Taylor went to the store. That's when Wood made La'Rayah do the exercises, and he told police he initially thought she was faking injury after hitting her head on the floor until she swayed while walking.
"Wood stated that he picked (her) up and told her to stop playing," the report said. "Wood stated that he then realized that she was not playing."
Both Wood and Taylor denied abusing La'Rayah and attributed bruising on her body to a fall she had at the park a few days prior, the report said. Wood told police he preferred exercise to spanking because La'Rayah was not his daughter.
"Wood stated multiple times that (La'Rayah) was 'tough' and a spanking would not phase her," the report said.
La'Rayah's death was the 40th homicide this year in Clark County, and the 28th investigated by Metro this year, according to records maintained by the Las Vegas Review-Journal.
Contact Mike Shoro at mshoro@reviewjournal.com or 702-387-5290. Follow @mike_shoro on Twitter.