Family mourns 3 fatally shot near North Las Vegas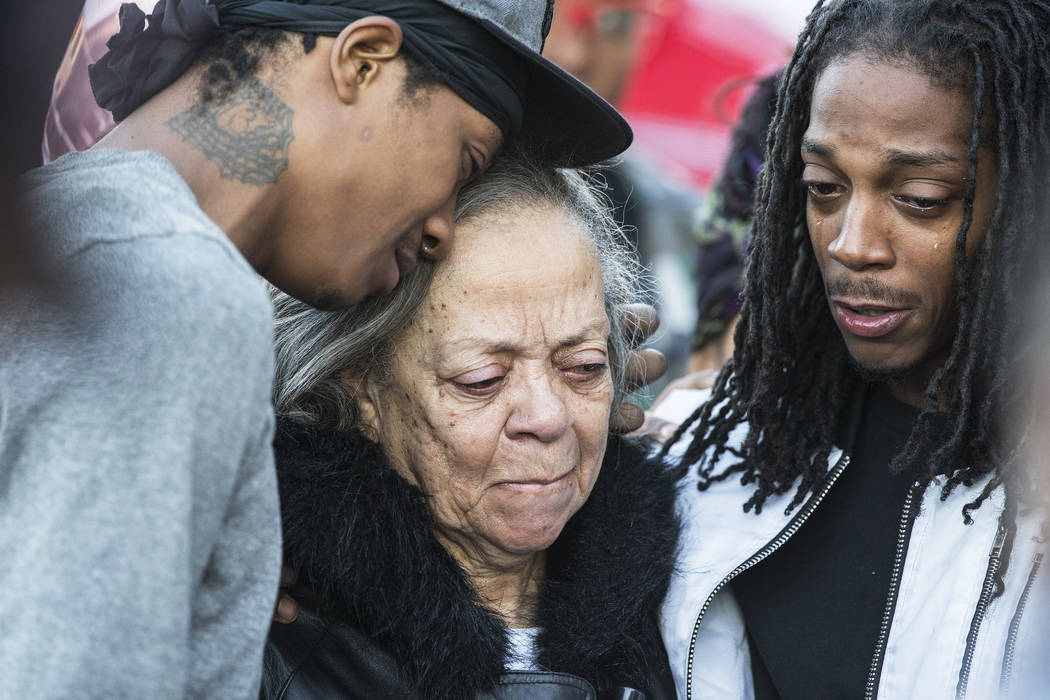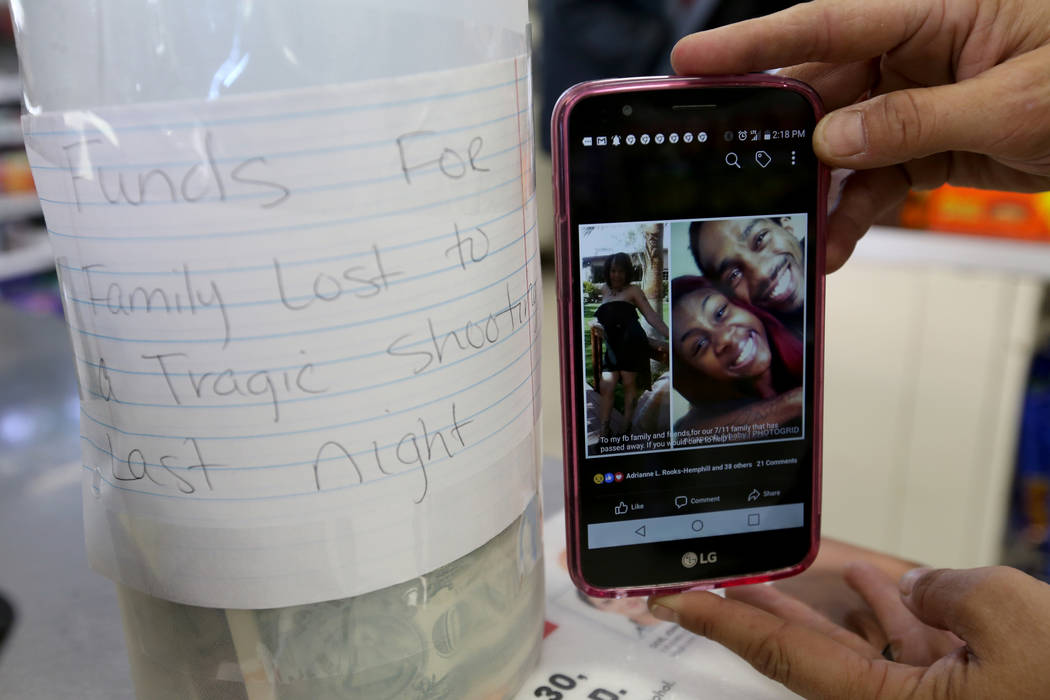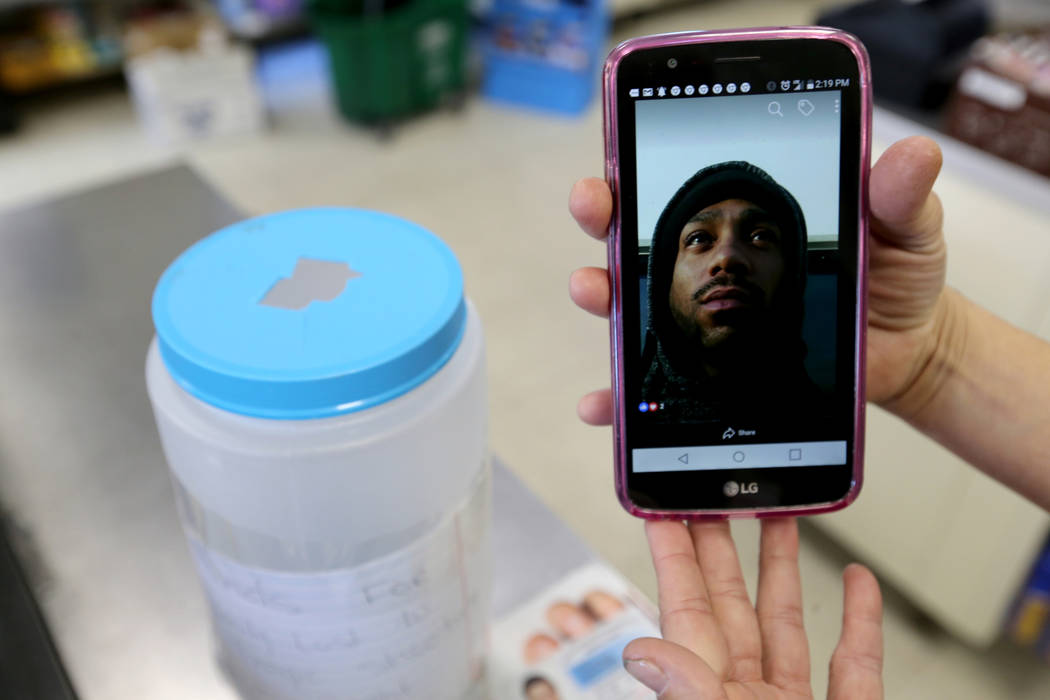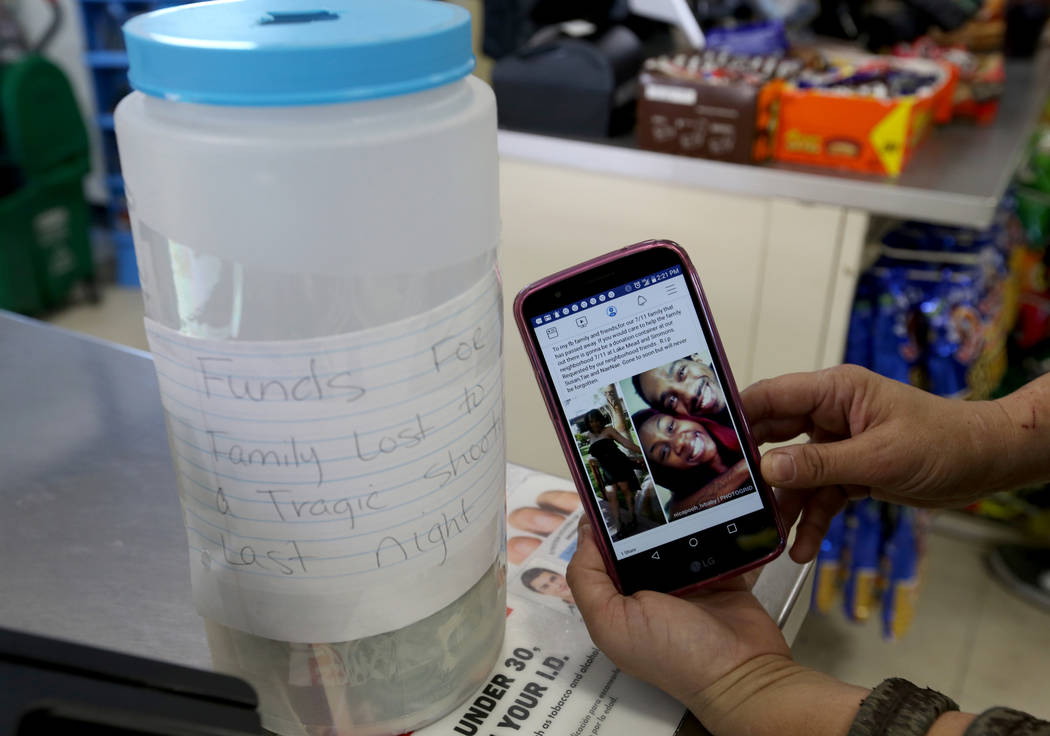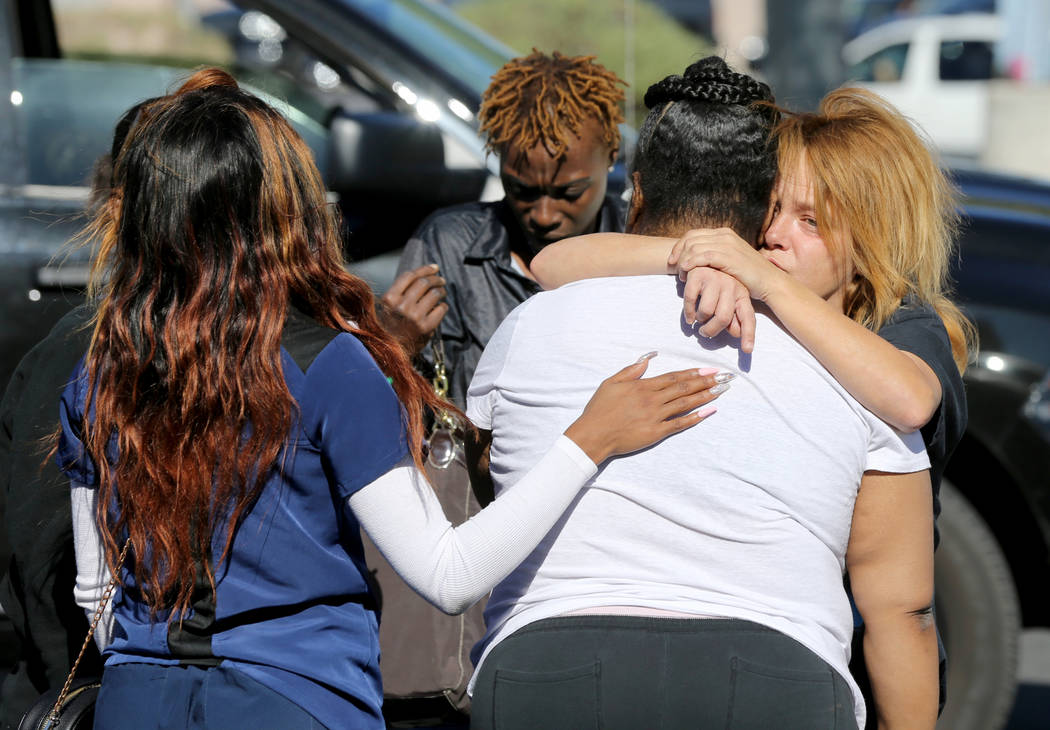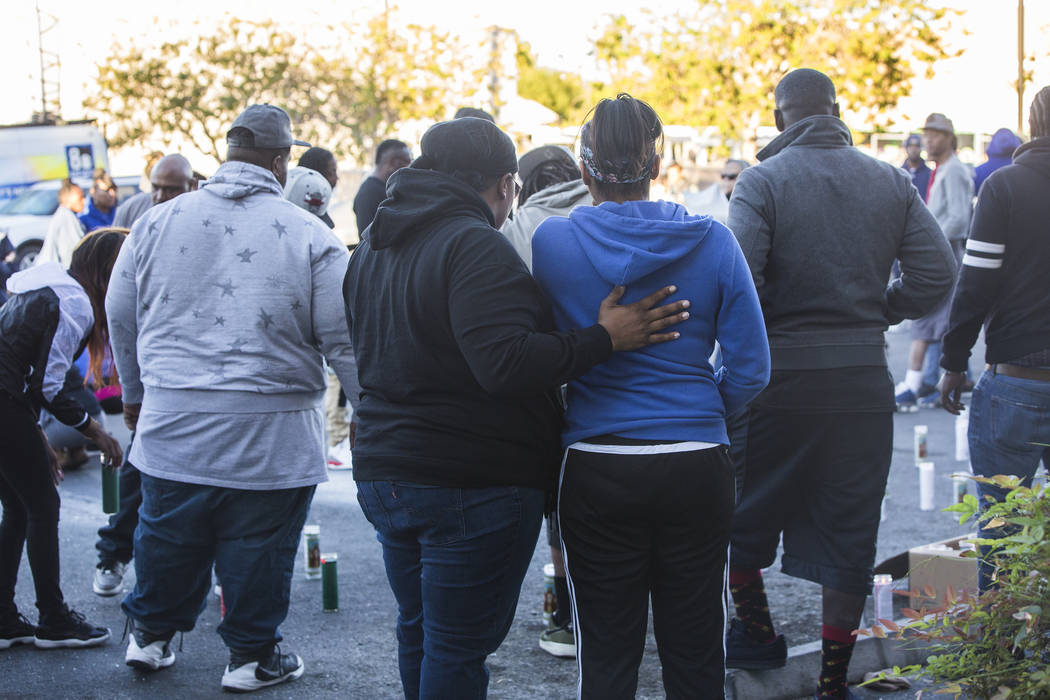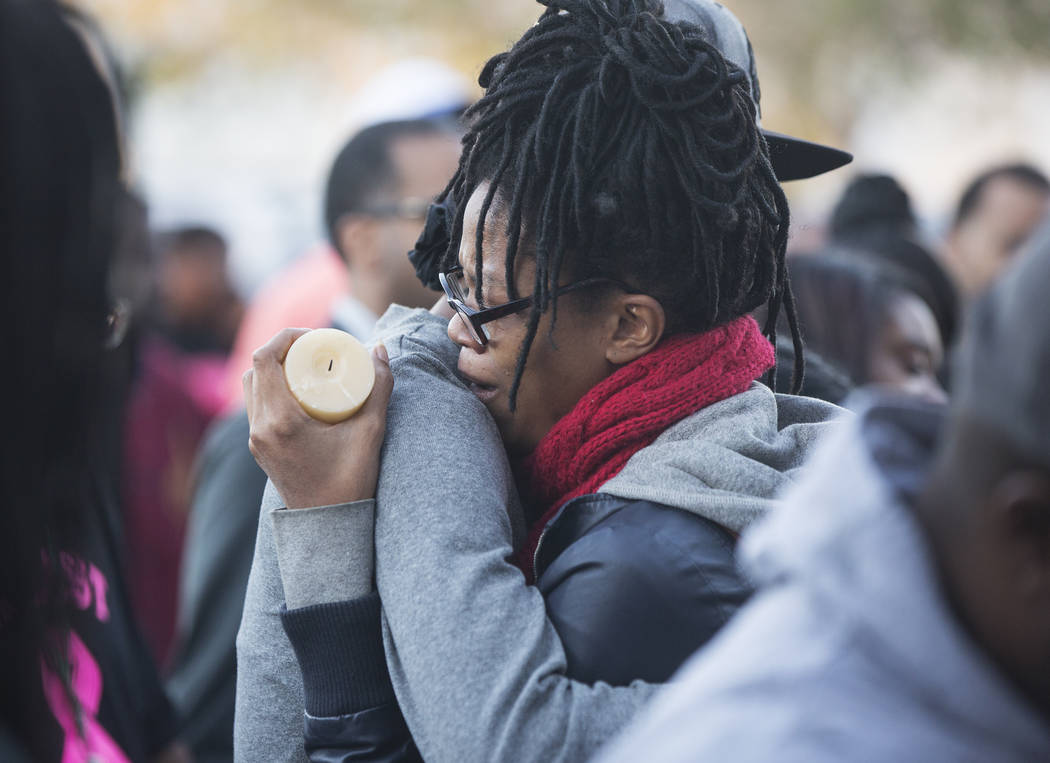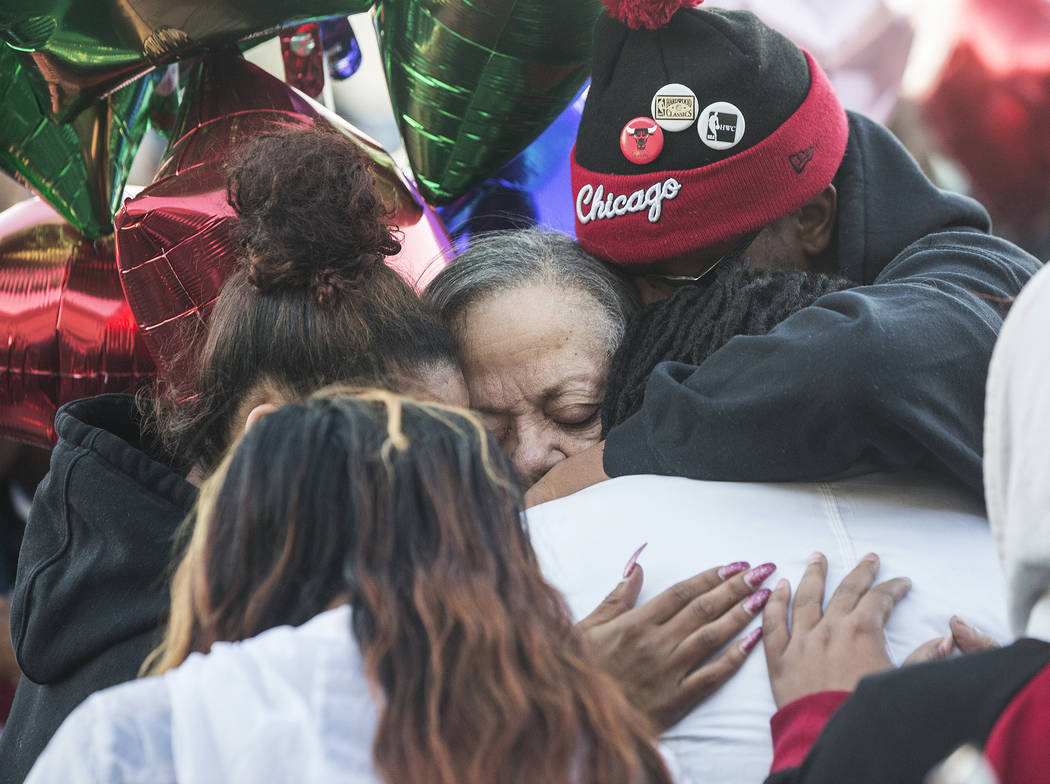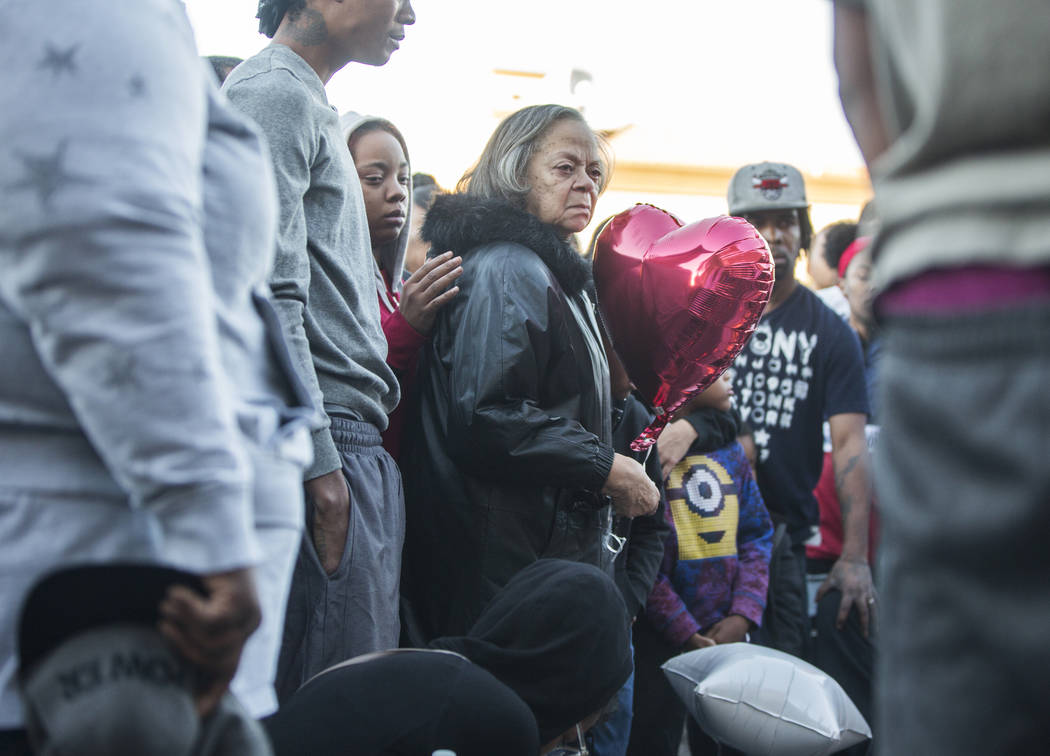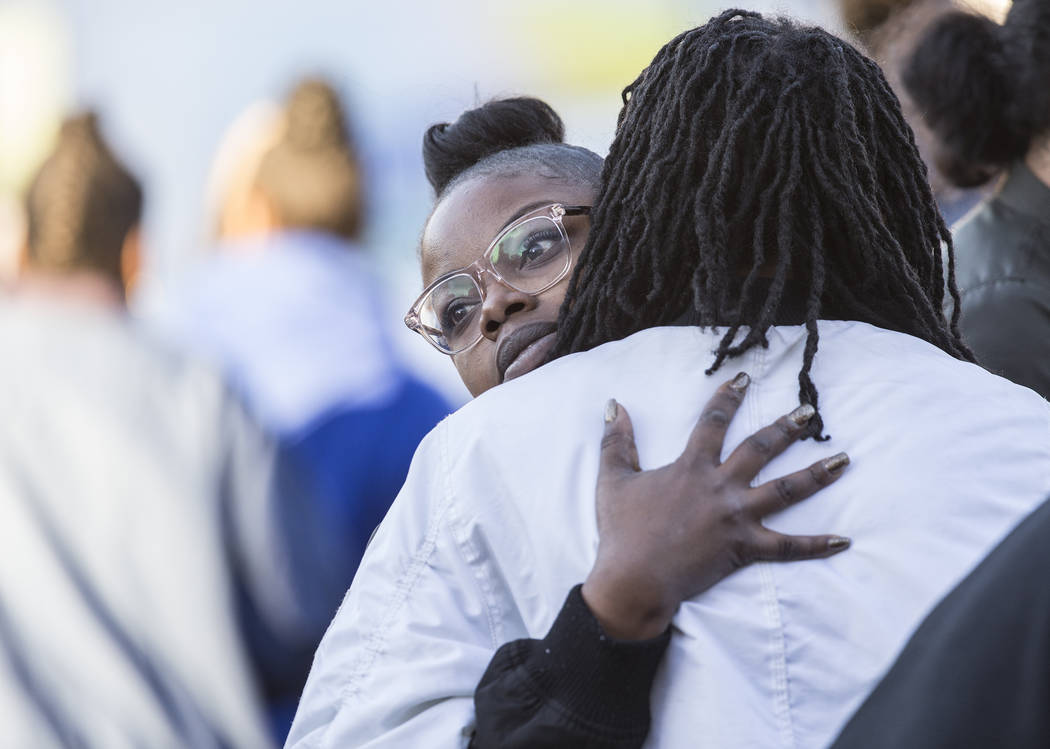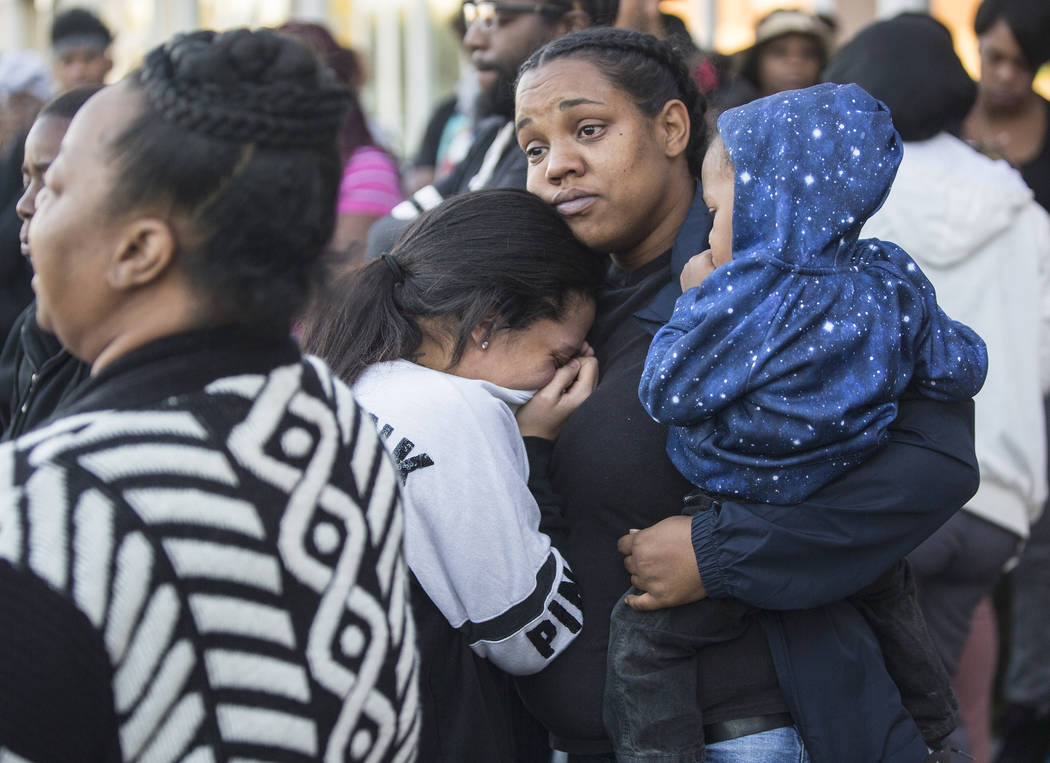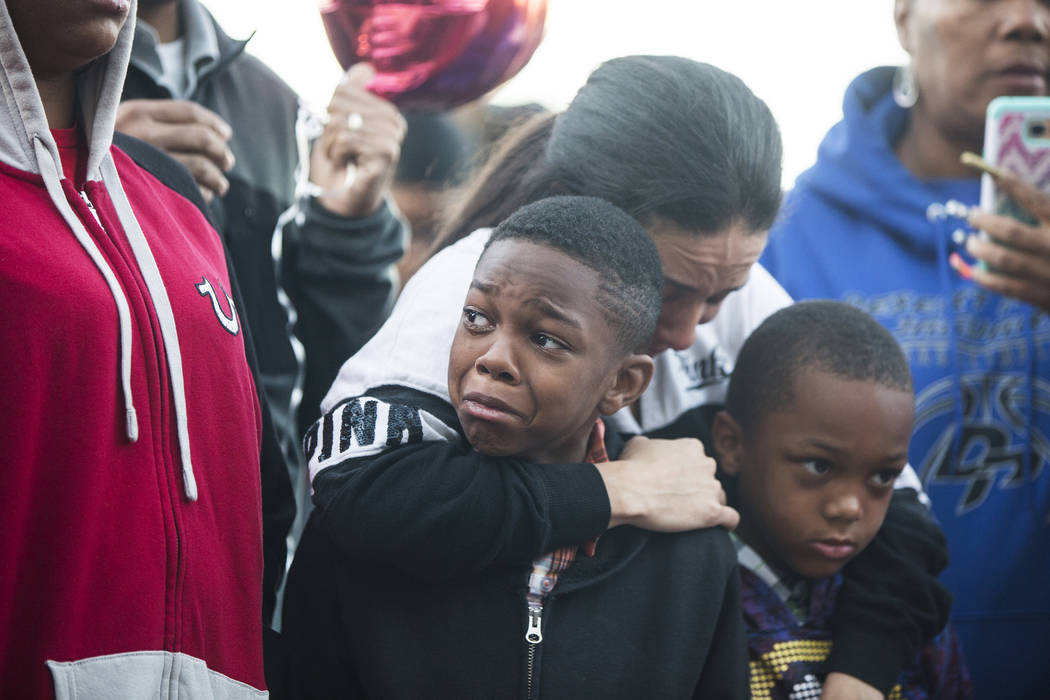 Dozens of loved ones placed candles Monday evening on the parking lot asphalt where three members of the same family were gunned down the night before.
They formed a circle around the candles, which flickered in honor of members of the Nash family — Susan and her two unidentified adult children — who were killed in a parking lot at West Lake Mead Boulevard and Simmons Street on Sunday night.
Reminders of the shooting peppered the area as they mourned — a boarded-up storefront
window, a bullet hole in a wall, white residue from what appeared to be efforts to clean up the crime scene and hints of a blood trail.
A woman speaking to the crowd preached a message of unity and finding strength in one another, urging the crowd to love their family members and "lift each other."
Her lower lip quivered as she spoke. "He didn't just take one family member," she said of the shooter. "He took three."
Susan Nash, 52, worked as a special education teaching aide at Desert Pines High School, said her cousin, Gertha Robertson, who is the school's athletic director. Nash had worked for the Clark County School District since 2005, district spokesman David Roddy said.
While Robertson didn't attend school Monday, she said Nash's classroom teacher and students had a rough time with her gone.
"Her passing is going to leave one of the biggest holes at that school that's ever happened," Robertson said.
Crisis response teams were on hand Monday at the school. Nash also had worked for the Las Vegas Review-Journal's customer service department from 1987 to 2004.
North Las Vegas police were called Sunday after receiving reports of a shooting at about 8:40 p.m. Officers found members of the Nash family had been shot, and they died at the scene.
Metropolitan Police Department officers assisted, as the shooting happened near the border of both jurisdictions.
Robertson remembered her cousin as a compassionate woman who loved all children. It took a village to raise the students at Desert Pines, Susan Nash would say, and she made sure she did her part.
She was a guiding force in the lives of many students, her cousin said. Nash had no issues trying to set a student straight if they were acting out, but she also made sure to praise those students when they did something right, Robertson said.
Nash worked the gates at many Desert Pines sporting events and was often the first face people saw when they attended a game. She didn't forget names and knew the parents.
"People who graduated, they'd come back to the school, they're gonna go see her first," Robertson said.
A fourth person survived the shooting but was treated at University Medical Center for his injuries. The wounded man, wearing a sling and using a wheelchair, attended the ceremony and grieved with the others.
The Nash family is strong, and Susan was a mother to everybody, family friend Deshario Bankston said. He called the killings "pointless."
"She treated everybody as if they was her kid," he said.
Bankston said he grew up with the Nash family. They would play basketball, come over to eat and party together.
He pleaded for an end to violence.
"They hurt a real good family," Bankston said.
The motive of the shooting was not clear Monday, but police have said they did not think it was random and that an argument took place before shots were fired. The shooter fled the scene, and no arrests had been made as of Monday afternoon, North Las Vegas police spokesman Aaron Patty said.
Anyone with information on the shooting may call North Las Vegas police at 702-633-9111. To remain anonymous, call Crime Stoppers at 702-385-5555.
Contact Mike Shoro at mshoro@reviewjournal.com or 702-387-5290. Follow @mike_shoro on Twitter. Review-Journal staff writers Blake Apgar and Meghin Delaney contributed to this report.