Family of man who died in Henderson police custody: 'We want answers'
Updated May 24, 2023 - 11:48 am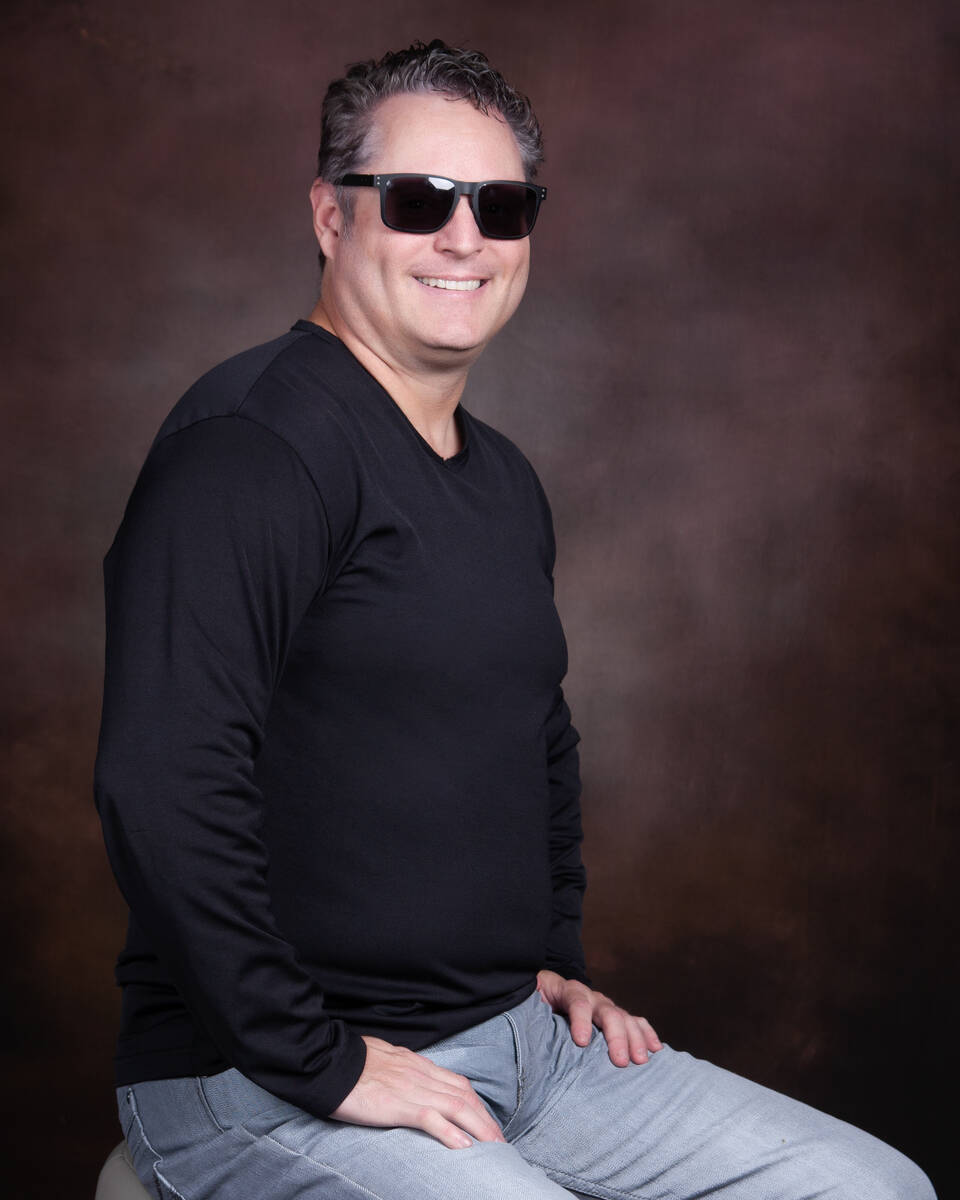 Ronald Winborne's family wants to know what happened to him.
"Our major concern is we want answers, we want the truth," his brother Brent Winborne, 48, said in a phone interview from his home in Texas on Monday.
So far, he said, the family has received little information or explanation from police about what happened to Ronald Winborne, who died at Sunrise Hospital and Medical Center on March 27, six days after he was shot with a Taser gun and arrested by the Henderson Police Department.
The family didn't know he had suffered a broken collarbone until they read it in news stories this past Friday, Brent Winborne said.
"I think it was excessive," he said of the amount of force used by police in his brother's arrest, which was captured on police body-camera footage.
In an email on Wednesday morning, City of Henderson spokesperson Madeleine Skains declined to comment but said Henderson police would address Winborne's death in the coming weeks.
"This is an ongoing investigation and at this time, further details are not available," Skains said. "The Henderson Police Department is expected to provide an update in the coming weeks regarding this incident."
Ronald Winborne's death while in custody wasn't publicly known until Henderson police announced it May 16. In the announcement, police said that the Clark County coroner's office had ruled his death a homicide on May 10 "due to the use of force during his initial arrest."
According to the Clark County coroner's office, Ronald Winborne died of complications from a fracture of the clavicle, better known as the collarbone. He had other conditions including hypertensive cardiovascular disease and liver disease, the coroner said.
Police said jail medical staff requested that Ronald Winborne be medically evaluated at a hospital. He was taken to St. Rose Dominican Hospital's Rose de Lima Campus in Henderson. After being evaluated there, he was then released to return to the jail, where he was booked on several charges including assault with a deadly weapon on a public officer.
"On March 27th, 2023, while in-custody, Ronald Winborne's health began to decline, and it was determined by medical staff that Winborne be transported to Sunrise Hospital for continued evaluation. Later that day, Winborne died while at the hospital," police said in the May 16 announcement of his death.
Questions remain
Brent Winborne said he has questions about the quality of medical care his brother received while in the Henderson Detention Center, given that the coroner's office ruled that Ronald Winborne had died of complications from a broken bone and that his cause of death was a homicide.
The family is considering its options, he said.
"Personally, if the Henderson Police Department or an individual or individuals with the Henderson Police Department made bad choices and those bad choices resulted in the death of my brother, then I would definitely want to take legal action," Brent Winborne said.
Police said Ronald Winborne was waving what appeared to be a silver butter knife at vehicles near O'Callaghan Park on Skyline Road when police were called just before 9 p.m. March 21.
Police body-camera footage shows officers arriving and chasing Winborne as he ran from the officers.
As officers shouted obscenity-laced commands to him demanding he drop the knife and get down on the ground, Ronald Winborne repeatedly yelled "No!" and kept running.
"You're gonna get tased, motherf——-!" one of the officers shouts.
Police said Ronald Winborne "pointed the knife at an officer and was subsequently tased" and arrested.
In the video, it's difficult to see clearly if and when Ronald Winborne pointed the knife at a police officer, but he did appear to wave his hand that was holding the knife toward one of the officers while he was running, the body-camera footage shows.
One of the officers then shot Ronald Winborne with the Taser.
After that, Ronald Winborne went down and was lying on his side on the sidewalk. As he rolled on to his back, the video shows one officer appearing to use his leg to pin down Ronald Winborne's arm while he straddled across the man's upper body as another officer grabbed his legs and turned him on to his front side, then ultimately straddling his midsection.
"I could see that easily breaking his collarbone," Brent Winborne said of the arrest.
'A good-hearted person'
Brent Winborne said his brother grew up in Fort Worth, Texas, one of three brothers, and studied business at Texas Christian University. He had an ex-wife and a 19-year-old daughter. For two decades he and other family members had a printing business.
"He was eclectic," Brent Winborne said, adding that his interests included music, theater and sports. "He was a good-hearted person."
But about four or five years ago, he said, his brother was in a car crash. He suffered a concussion and developed encephalitis, or fluid on the brain. It "messed up his thought process," Brent Winborne said.
In March, Ronald Winborne came to Las Vegas to take some time off and have some fun, he said, adding that he doesn't know what led to his brother allegedly waving a knife at passing cars.
Whatever happened, his brother's death appears to have been preventable, Brent Winborne said.
He said that he "absolutely" misses his brother and that their mother is "holding it together."
"It was a big, and it is, a big shock," he said.
Contact Brett Clarkson at bclarkson@reviewjournal.com. Follow @BrettClarkson_ on Twitter.