Family still awaits restitution after killer released from parole
Updated January 20, 2023 - 12:00 pm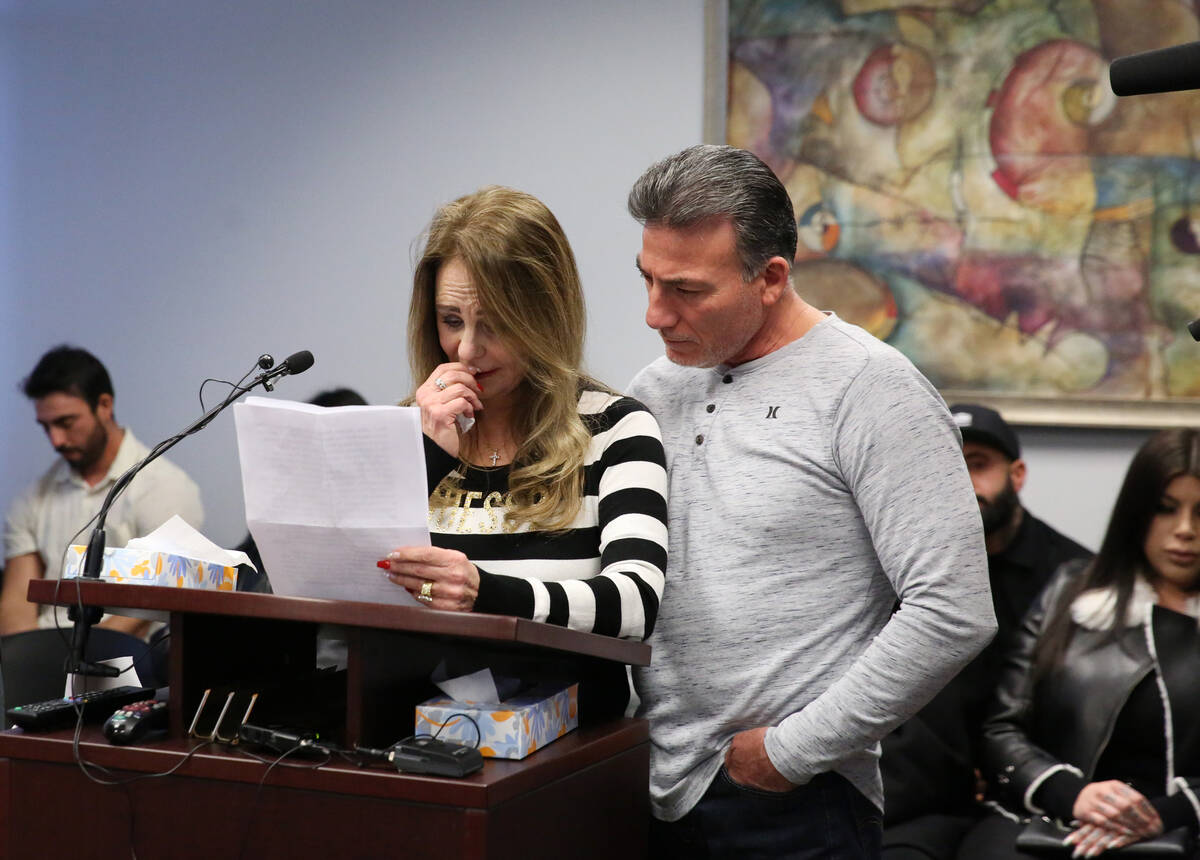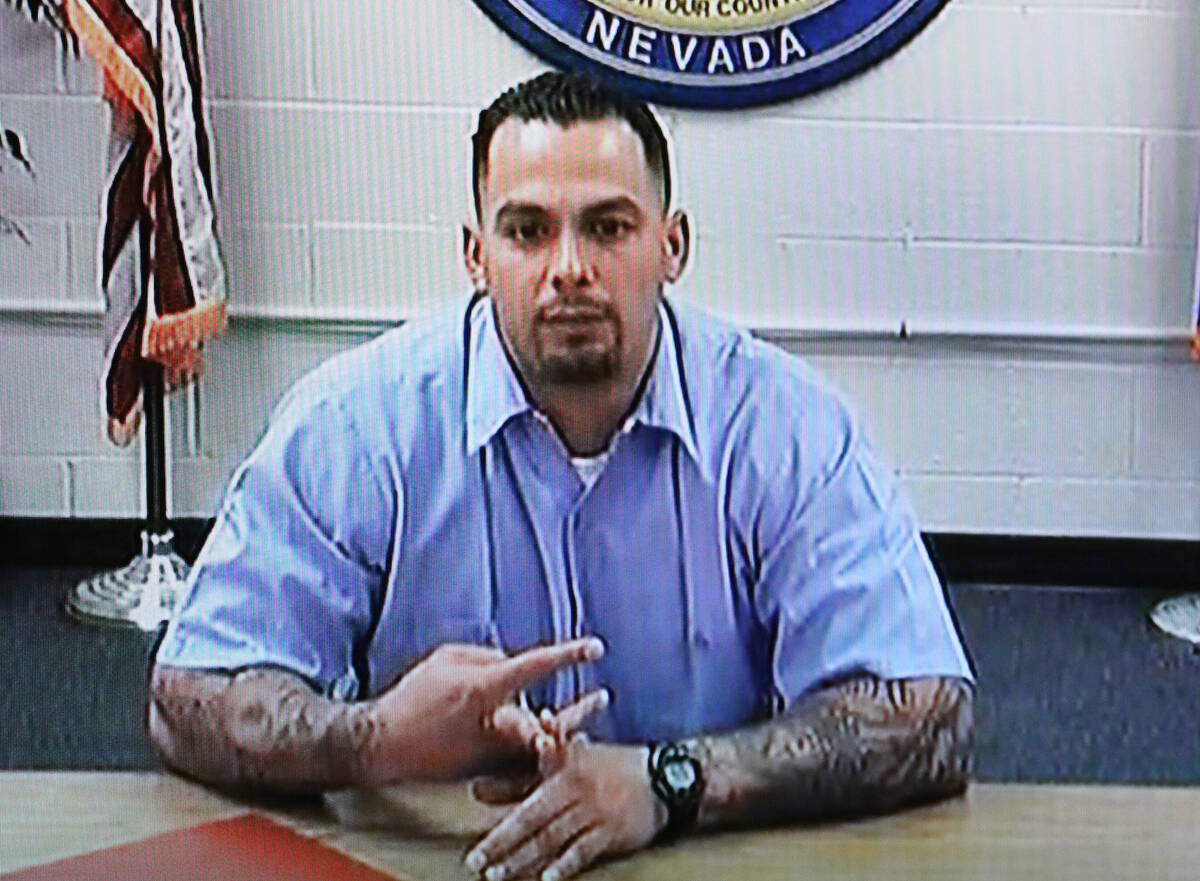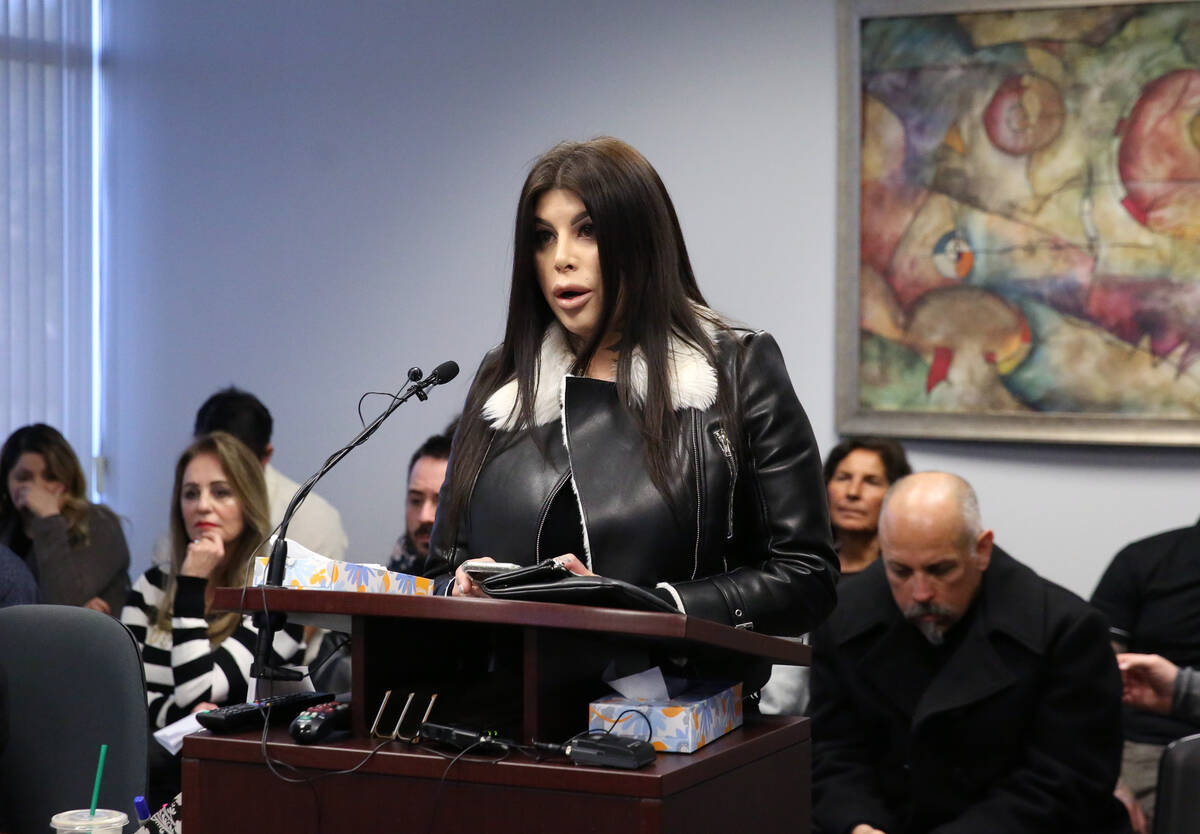 The family of Luis Campos has waited more than four years for more than $20,000 a judge said they were entitled to receive after his death.
When James Beach was sentenced in 2018 for killing Campos, then District Judge Douglas Herndon ordered Beach to spend at least three years in prison and pay the victim's mother $21,679. Beach was released from prison in February 2021, but the Campos family never received any money.
"It's not a whole lot of money, but it's the fact that this guy got away with murdering my son," Campos' mother, Joyce Garibay said in an interview last month arguing that Beach did not complete his sentence. "The bottom line is, it's like the system has failed us."
Luis Campos, a father of five, was waiting in line outside the Vanguard Lounge, 516 E. Fremont St., on April 30, 2017, when Beach punched him once. Campos' brother, who was in line too, called it an unprovoked attack.
Campos collapsed and died four days later at University Medical Center from blunt force injuries of head, according to the Clark County coroner's office. Beach was arrested and charged with murder, but he pleaded guilty to voluntary manslaughter.
His mother went to every court hearing, except the sentencing, when one of her other sons read a statement she had prepared. She went to both parole hearings, urging the Nevada Board of Parole Commissioners not to release a man she believed showed no remorse.
Clark County's website showed that victims of crimes are entitled to request restitution, which is ordered within 90 days of sentencing, for crime-related losses. In Beach's case, the restitution was ordered at his sentencing. Nevada's Division of Parole and Probation is responsible for sending the money to victims while the inmate is working in jail or on probation.
After a defendant's release, what is known as an Uncollected Restitution Notice may be filed with the District Court if a payment has not been fulfilled. The judge did not give a deadline for Beach to pay restitution.
Beach served prison time in 2009 for murder and battery with a deadly weapon. He was paroled in that case after four years in prison. Beach admitted to police that during a fight at a west Las Vegas house party, he shot two people, killing one of them.
He was not ordered to pay restitution in that case, but as of Tuesday, he still owed $175 in administrative fees from 2010, when he was released from probation.
Left without answers
"I've thought about this long and hard, and I really believe that if it had been an accident, of course the pain would have been there, but not pain with anger," Garibay said in December. "Or even if he had a life-threatening disease, I'd know he's no longer suffering. He had five kids, a 2-and 1-year-old in his second marriage. It wasn't a timely death."
Since his release, Garibay has written letters regarding the unpaid restitution to Herndon, who was elected as a Nevada Supreme Court justice in 2020, and the Clark County district attorney's office.
A spokesperson for the district attorney's office told Garibay it has no authority if Beach is already off parole.
Gregory Knapp, who represented Beach, withdrew from the case in 2018 and told the Review-Journal in an email on Dec. 26 that he had no contact with Beach and no further comment. Adam Graves, who took over the defense for Knapp, could not be reached.
Deputy District Attorney Ronald Evans, who represented the state of Nevada at the parole hearing, could not be reached for comment.
"That's what I have to live with every day of my life," Garibay said. "There's no justice in any way for Louie. No matter how hard I try, it's a losing battle no matter what I do."
A family carries on
Campos' widow, Julieanne Campos, sued Beach, Vanguard Lounge and the security company Saber Security in 2019 on behalf of Campos' youngest children, Brixton Wolf Campos and Tennessee Rose Campos, alleging negligence, according to court records. Her attorney, Jon Remmel, said in December that the case had been settled, but he would not elaborate on the resolution.
Julieanne Campos, through her attorney, declined to comment further on the lawsuit or her husband's death.
What was once the Vanguard Lounge is now a bar called Lucky Day.
Two of Campos' three oldest children are in law school and nursing school, and the other one is working at University of California, Los Angeles, as a physicist, Garibay said.
Though she said she is angry at the justice system, and angry at the man who she believes is "living his life as free as a bird," Garibay hopes her son is in a better place.
She bought a white tree the year her son was killed, and as she travels, she picks up little ornaments to put on it. For the first time since she bought the tree, Garibay was finally ready to put it up this Christmas.
"I hope that Luis is capable of looking down with a big ol' smile," she said.
Contact Sabrina Schnur at sschnur@reviewjournal.com or 702-383-0278. Follow @sabrina_schnur on Twitter.