Father facing charges after child killed, teen critically injured in Las Vegas stabbing
November 20, 2017 - 1:03 pm
Updated November 21, 2017 - 12:10 am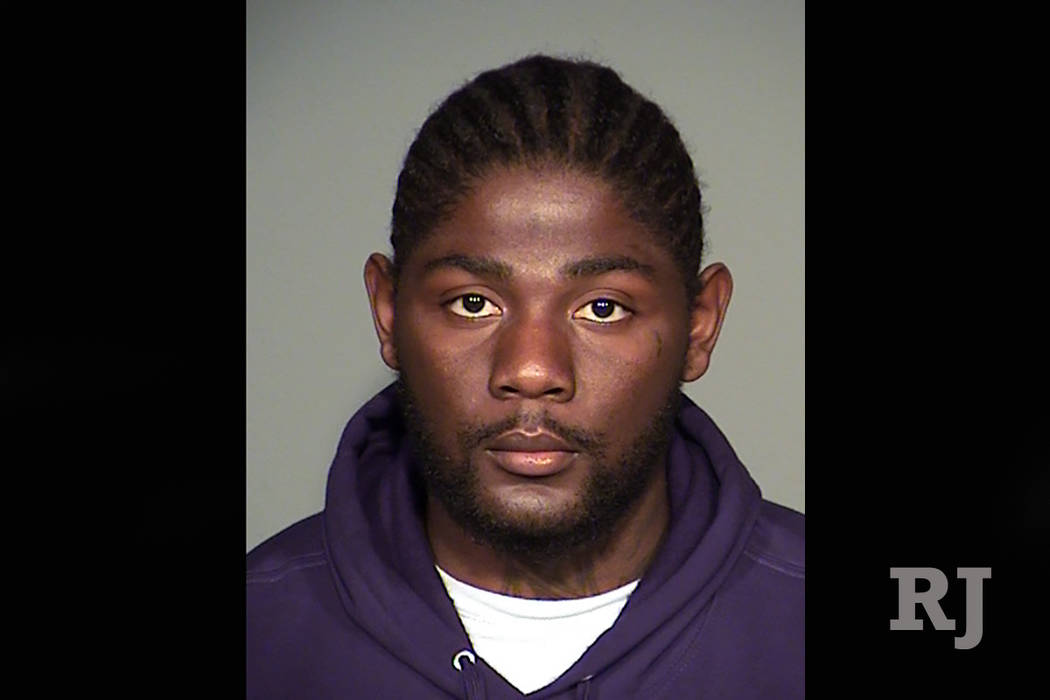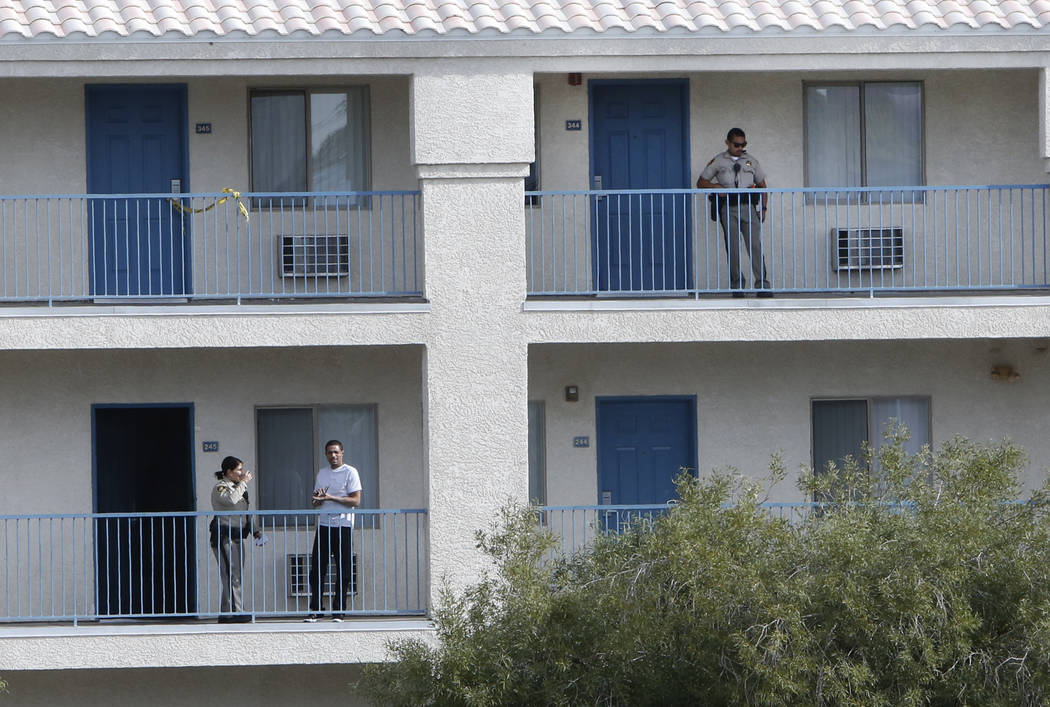 His children were stabbed, beaten and left for dead. It would take police 12 hours to find them.
Metropolitan Police Department detectives believe 30-year-old Marcus Maddox's violent spree began sometime before 6 p.m. Sunday, when the known felon allegedly attacked his son and daughter inside the family's southern valley Budget Suites apartment on the 8400 block of Las Vegas Boulevard South.
Police made several calls to Child Protective Services in that 12-hour window while Maddox's 15-year-old son lay inside the apartment unable to call for help. The Sunday night calls went unreturned until Monday morning.
"We have a lot of questions about how this was handled by CPS and the follow-up investigation," Metro Lt. Dan McGrath said outside the crime scene Monday. "Did we miss something? How did this happen?"
Detectives first learned of the children Sunday evening while investigating an attempted murder-suicide more than 15 miles away in the northeastern valley. A records check of Maddox that night revealed an investigation into a Nov. 9 sexual abuse allegation involving the suspect's now-dead daughter.
Just before 11:20 a.m. Monday, Metro officers found the lifeless body of the suspect's 12-year-old daughter and her severely wounded teenage brother inside the extended-stay apartment.
The girl, who had died of a stab wound to her chest, was left undisturbed by investigators Monday afternoon. But her brother, still alive but unresponsive, was rushed to University Medical Center's trauma unit with stab wounds and a fractured skull.
"It's a miracle that the child lived and is still alive with those substantial injuries," a visibly choked up McGrath said. "We just hope he makes it."
The teenager joined both his parents at the medical center, where the two had been admitted Sunday evening in critical condition after the attempted murder-suicide, which, it turned out, involved Maddox.
Police said Maddox checked himself and the children's mother into another extended-stay motel on the opposite end of the valley Sunday after the attack on his children. Police described Maddox as the woman's estranged husband and said the two had been recently separated for at least three weeks.
It was unclear to detectives Monday afternoon how Maddox had persuaded the unidentified woman to check into the Siegel Suites at 5230 E. Craig Road, but McGrath confirmed the suspect's and the woman's names were listed on the reservation. Detectives are exploring the possibility that she had been kidnapped, McGrath said.
Just before 5:55 p.m. Sunday, police said Maddox called 911 and shot himself while on the phone with the dispatcher. Officers arriving at the Siegel Suites found the children's mother badly beaten and Maddox suffering from a single gunshot wound to his head.
Believing the woman wouldn't survive her injuries, Metro called in its homicide unit to lead the investigation Sunday evening. But both the woman and the suspect survived the night and were alive Monday afternoon.
The same Child Protective Services report that led officers to the children also revealed that Maddox had been recently placed on a no-contact order with his children until the sexual abuse investigation was closed.
Police conducted welfare checks Sunday on at least two addresses linked to the couple. But McGrath said the reports available to police Sunday evening did not include the Budget Suites address where the children were found the next day.
"CPS had this address, but we don't know if there was a miscommunication," McGrath said.
The motive of the brutal attacks and killing is still under investigation. Detectives have been unable to speak with the teenager, his mother or the suspect because of their injuries, but McGrath said detectives will scour video surveillance in the surrounding area and interview residents at both extended-stay motels.
"What brings a person to do this? I don't know," he added. "I don't know if it was the breakup that led him to this level of violence or if it was something about the allegation. That's something that's going to come out."
Before walking back into the crime scene, McGrath struggled to say, "It's a really, really sad case with one dead child and another seriously injured child at the hands of their father."
Maddox faces charges of attempted murder, mayhem and battery resulting in substantial bodily harm, among others. He is being held on $35,000 bail, and more charges are likely.
The girl's death marks the 226th homicide in Clark County this year and the 196th investigated by Metro.
Contact Rio Lacanlale at rlacanlale@reviewjournal.com or 702-383-0381. Follow @riolacanlale on Twitter. Review-Journal staff writer Blake Apgar contributed to this story.
Criminal history
Maddox served time in several state prisons between October 2006 and December 2015 after he was convicted of attempted murder, Nevada Department of Corrections spokeswoman Brooke Keast said. He was accused of shooting a man multiple times in April 2005, according to a criminal complaint filed in Las Vegas Justice Court. Maddox was paroled December 14, 2015.
In September 2006, Maddox was indicted on charges of grand larceny and burglary for an incident that occurred two years before, court records show. He pleaded guilty to the burglary charge in December 2006, according to court records. The state agreed to drop the count of grand larceny and allow him to serve time for the burglary charge at the same time as his attempted murder charge.
—Blake Apgar/Las Vegas Review-Journal