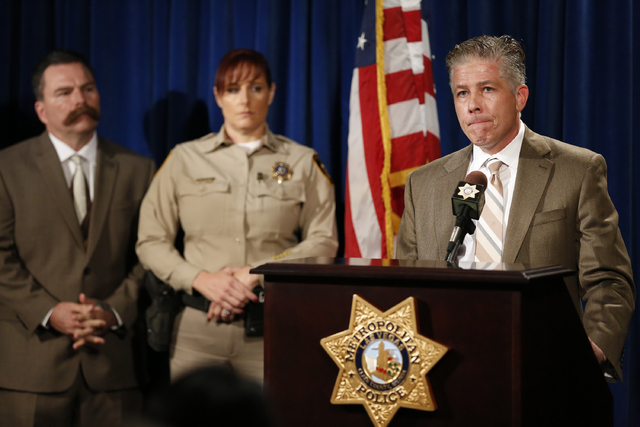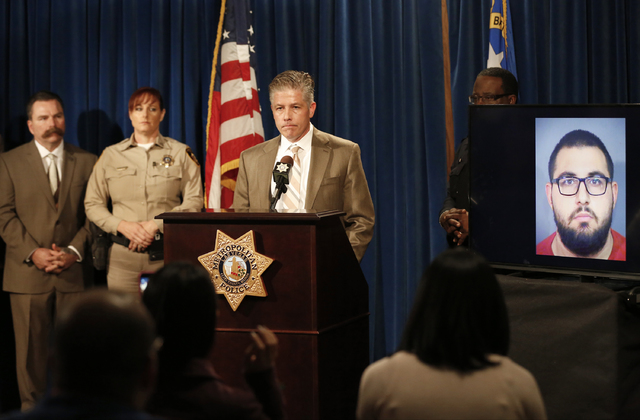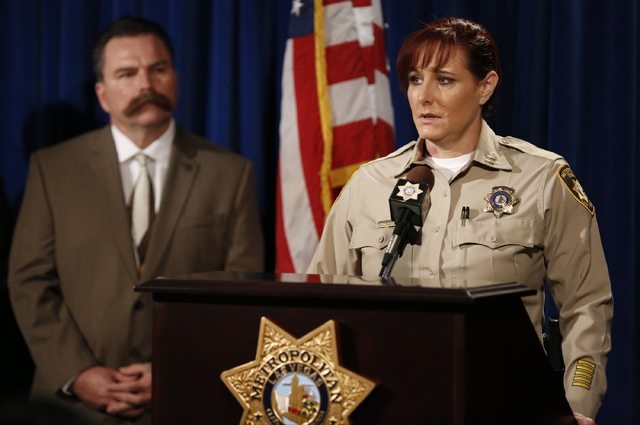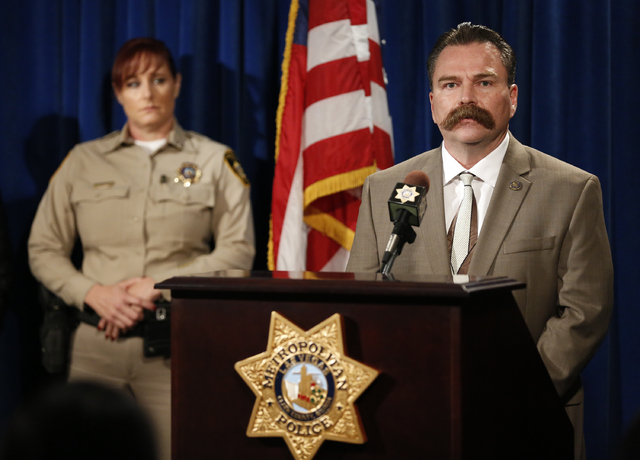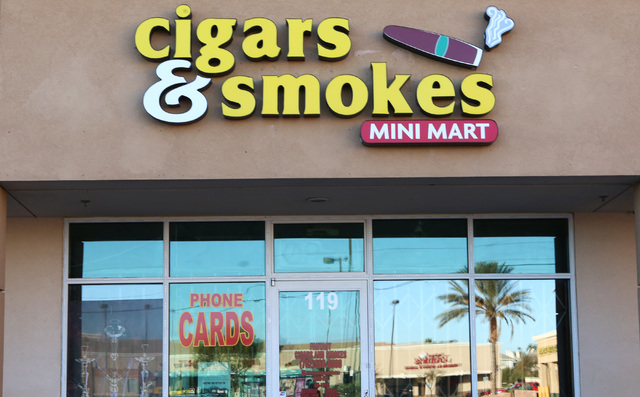 The father of the 13-year-old boy who was fatally shot Friday at a west valley smoke shop said Tuesday he forgives the clerk who is now behind bars in connection with his son's death.
Lucky Cigars and Smokes employee Raad Sunna, 24, was booked on a murder charge at the Clark County Detention Center about 7 p.m. Monday and is being held without bail. But for Martin Patti, the father of slain Fabriccio Patti, 13, no celebration came with the arrest announcement.
"God is helping me to go through this, and I wish him the same," Patti said of the clerk Tuesday night during a candlelight vigil for his son at Desert Breeze skate park.
The Metropolitan Police Department said Tuesday morning that officers initially believed Sunna acted reasonably in self-defense. Metro homicide Lt. Dan McGrath added that Sunna was one of the first people who called 911 and was "hysterical" after the shooting.
"It was a real tragedy that happened," McGrath said.
Fabriccio, an eighth-grader at Lawrence Junior High School, was shot multiple times after he and two friends ran into the 8665 W. Flamingo Road store about 5:20 p.m. wearing masks.
Soon after the shooting, a 14-year-old boy and a 15-year-old boy were arrested on charges of attempted robbery, conspiracy to commit robbery and burglary. The teens were taken into custody at a nearby Jack in the Box and told police they had intended to rob the smoke shop.
"This is what's called a reasonable person standard. Was it reasonable to believe that night that Raad Sunna was in fear?" McGrath said. "We believed that night that that was possible, and he was not arrested."
On Monday, however, investigators were able to unlock and view video surveillance from inside the smoke shop. Detectives who viewed the video determined Sunna was not in imminent danger when he fired eight or nine shots at the teens.
That's because the video revealed that, after bursting into the store, the teens turned toward the retail displays and began grabbing merchandise, including marijuana paraphernalia, McGrath said. The teens were not as close to Sunna as the clerk had initially said, and it looked as if the teens were going to grab the merchandise and run out.
The teens were not armed, McGrath added, and after viewing the footage, the charges against the boys may be reduced to theft.
"They never made it up close to him at all. Not even close," McGrath said. "There was not one person who saw the video that believed that he was in imminent jeopardy."
Clark County School District police Capt. Ken Young said Tuesday that parents need to talk to their children and come up with a plan for what to do when faced with peer pressure and potentially dangerous situations. Children need to understand that "decisions either have a reward or consequences," he said.
During the vigil at Desert Breeze on Tuesday, dozens of young teens gathered under a park gazebo, lighting candles and writing messages to their friend Fabriccio.
The boy's father said the vigil was held at the park because Fabriccio loved to skateboard and came to Desert Breeze often.
As young girls and boys huddled with each other in the cold, crying, Caitlyn Feichko, 14, asked to speak.
"What happened to him was so unfair, and I'm sorry to his parents," she said to the crowd. Feichko had been close with Fabriccio since last year, she told the Las Vegas Review-Journal, and often hung out with him after school.
Sobbing, she paused to collect herself, then continued: "And to his little sister, I'm so sorry you have to grow up without a big brother."
Fabriccio's death marked the 158th homicide in Metro's jurisdiction this year, its highest total since 1996, when Metro worked 167 cases.
Sunna does not have a criminal record. A friend who spoke with the Review-Journal on the condition of anonymity said Sunna was a kindhearted man who went to church every Sunday.
"He's the nicest person I've ever met in Las Vegas," the friend said.
Contact Rachel Crosby at rcrosby@reviewjournal.com or 702-387-5290. Follow @rachelacrosby on Twitter. Contact Wesley Juhl at wjuhl@reviewjournal.com and 702-383-0391. Follow @WesJuhl on Twitter. Contact Mike Shoro at mshoro@reviewjournal.com. Follow @mike_shoro on Twitter.