Father of missing Las Vegas boy booked on murder charge
April 27, 2017 - 11:43 am
Updated April 27, 2017 - 7:10 pm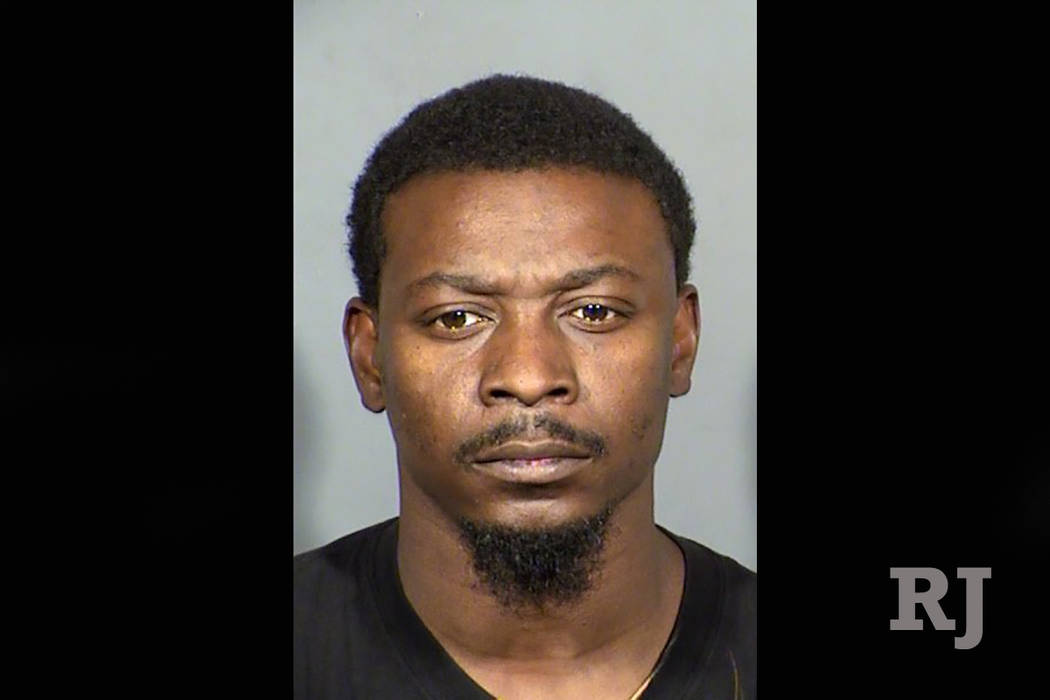 Las Vegas police have filed a murder charge against a father whose 13-year-old son has been missing since January.
Police suspect that the remains found Tuesday in an east valley desert lot may be those of Aaron Jones, who went missing Jan. 1.
The Metropolitan Police Department announced Thursday that the boy's father, Paul Jones, 33, had been rebooked at the Clark County Detention Center on a murder charge. Jones was sentenced Monday to a year at the detention center on a separate child abuse charge.
The body was discovered by two men about 3:30 p.m. in a desert lot behind the Siegel Suites at 3625 Boulder Highway, near Sahara Avenue. The body was wrapped in plastic with rocks placed on top of it, police said.
In a jailhouse interview Wednesday, Jones told the Las Vegas Review-Journal that he did not hurt Aaron. He said he had been questioned by the police about Aaron's disappearance but refused to elaborate further.
Aaron, who, according to police, lived at that Siegel Suites with his family for a short time late last year, was reported missing April 14 and was last seen Jan. 1 in the area of Nellis Boulevard and Owens Avenue.
Jones said he did not report his son missing sooner because he was "on the run" from his probation officer and did not want to go to jail.
He had pleaded guilty to a charge of child abuse for striking his teenage stepdaughter with a cable cord in 2015. He was sentenced to two years' probation, which was revoked earlier this year. He was taken into custody April 1.
Members of Aaron's family told detectives that they believed the boy's father was behind his disappearance.
Metropolitan Police Department Lt. Dan McGrath said homicide detectives collected statements corroborating child abuse claims.
"More than enough to arrest him," he said, adding that the details are "horrible."
The Clark County district attorney's office will review the case, and other charges may be added, police said.
Evidence suggests the body had been there for some time, and decomposition made the child's gender and race difficult to determine. A cause of death has not been determined, and the Clark County coroner's office did not confirm the identity of the remains Thursday.
Medical examiners are looking at dental records to confirm the body's identity, McGrath said.
Contact Wesley Juhl at wjuhl@reviewjournal.com and 702-383-0391. Follow @WesJuhl on Twitter.