Final suspect arrested in North Las Vegas girl's shooting death
Updated December 5, 2018 - 6:22 pm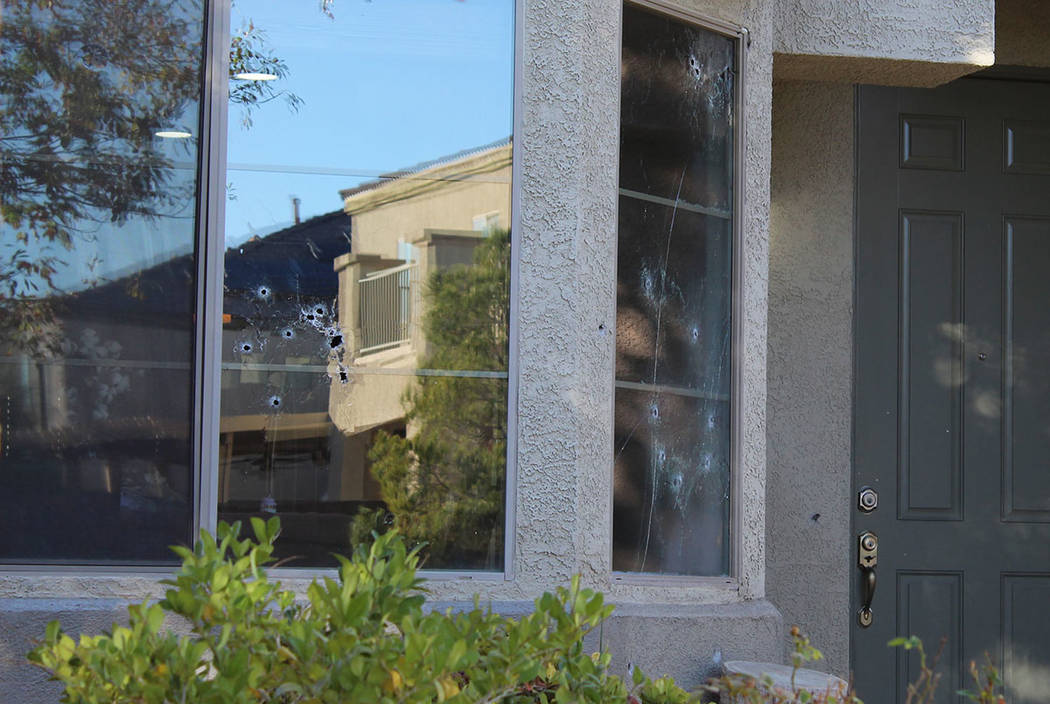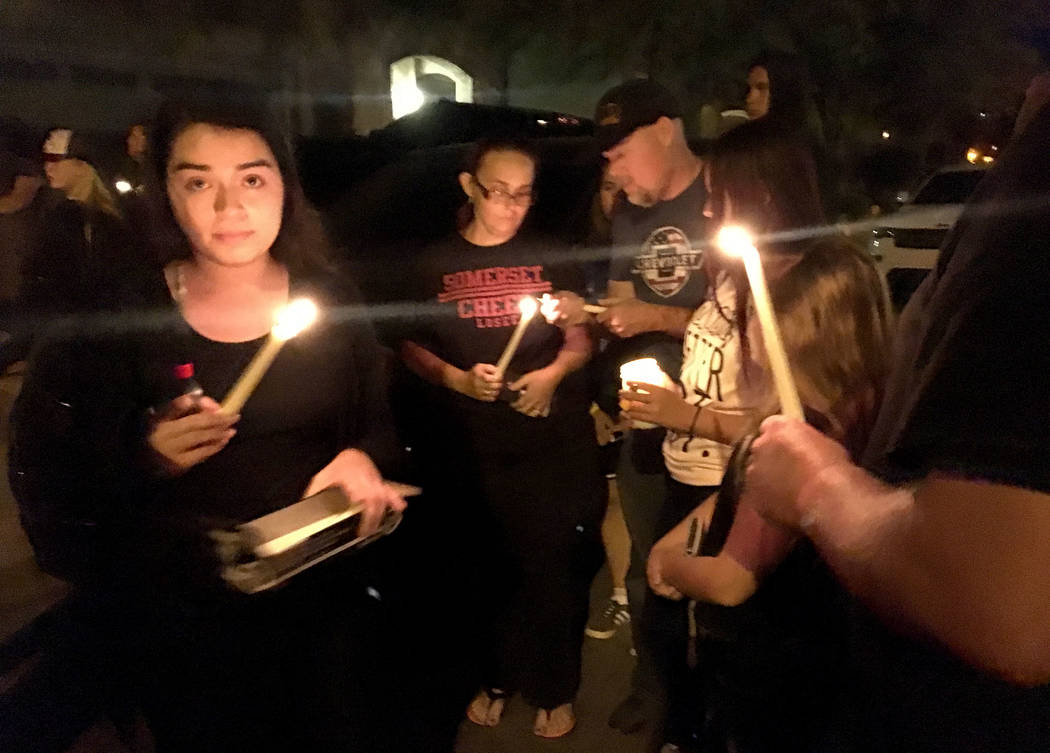 About a month after 11-year-old Angelina Erives was shot and killed, the final suspect sought in connection with the shooting was arrested in California, North Las Vegas police announced Wednesday.
Isaac George, 19, was arrested Wednesday morning in San Leandro, California, near San Francisco, by the FBI Violent Crime Task Force, the North Las Vegas Police Department said. He faces charges of murder with a deadly weapon, conspiracy to commit murder with a deadly weapon, and four counts of attempted murder with a deadly weapon, said North Las Vegas police spokesman Eric Leavitt.
George remained in San Leandro on Wednesday, awaiting extradition to Las Vegas, police said.
Three other suspects, all under age 20, were arrested in November in connection with the shooting, which happened Nov. 1 at 6705 Courtney Michelle St., near the 215 Beltway and Losee Road. The fifth person with the suspects, Guy Lee Banks III, was fatally shot by a neighbor the night of the shooting.
The shooters intended to target a rival gang member in the neighborhood, but three of the suspects fired bullets into the wrong home, police have said. Angelina was sitting at the kitchen table helping paint her 14-year-old sister's science project with her mom and 6-year-old sister when she was shot.
Angelina's mother, Anabel Sarabia, 30, said her husband, 33-year-old Alberto Sarabia, was also in the home, though Angelina was the only one hit.
Sarabia spoke about her daughter in November, saying that Angelina loved her life and family. She said her daughter "was good to us," and that Angelina's death was like a "nightmare that no parents should have to live."
The first suspect arrested was Erin Deshawn Lynn Hines, who told investigators he asked to drive the car for the other suspects because "he didn't want to shoot anyone," according to his arrest report. Police arrested Hines after the silver 2007 Nissan Altima he was driving broke down a few blocks away, with Hines and Banks in the car.
Hines told police three people fled the car before he drove it to a different area.
Banks, 19, was hospitalized and died Nov. 3 from a head wound. The neighbor who fired at the fleeing car was a retired member of the U.S. Air Force Security Forces and legally owned the gun, police have said.
The other two suspects arrested in the shooting were Damion Dill, 16, and Jarquan Tiffith, 20. Both were arrested Nov. 7 in Las Vegas, police have said.
Dill and Tiffith face charges of conspiracy to commit murder, murder with a deadly weapon, and four counts of attempted murder with a deadly weapon. Hines faces the same charges, and he and Dill will be tried as adults.
Further details about George's arrest on Wednesday were not immediately available.
Hines' next court appearance is scheduled for Jan. 7, according to court documents. Tiffith and Dill will next appear in court on Jan. 4, court documents showed.
Community outrage
Angelina's death is one of multiple shootings that have sparked concern from North Las Vegas residents who said they are worried about gang activity. North Las Vegas Police Chief Pamela Ojeda assured residents at a community meeting Tuesday night that the Nov. 1 shooting was the only one involving gangs.
"We wanted to stop the — not necessarily rumors — but everything that was going around that it was an entire gang problem," Ojeda told reporters after the meeting at North Las Vegas City Hall. "I don't mean to diminish a single crime or a single death or anything; it was just a bad month for us."
Since Oct. 30, six shootings have left five people dead, which includes the death of Banks on Nov. 1. The Clark County coroner's office has ruled Banks' death a homicide.
Three others were injured in the shootings, and the victims' ages range from 3 to 19, according to records maintained by the Las Vegas Review-Journal. Besides the Nov. 1 gang-related shooting, three were targeted attacks, one was a domestic shooting between a 17-year-old girl and her boyfriend, and one appeared to be accidental, happening after a 3-year-old boy found a gun not properly locked away, police have said.
Ojeda told residents Tuesday night that the violence is not unique to North Las Vegas and that the shootings are gathering attention because they happened within the same month. She also spoke about plans to move the department's problem-solving unit, a squad that targets areas with an influx of crime, to the area of Las Vegas Boulevard North and Civic Center Drive.
The unit will be more visible with officers in full uniform and marked cars in the area, and will be able to respond to calls faster, Ojeda said.
Contact Katelyn Newberg at knewberg@reviewjournal.com or 702-383-0240. Follow @k_newberg on Twitter.