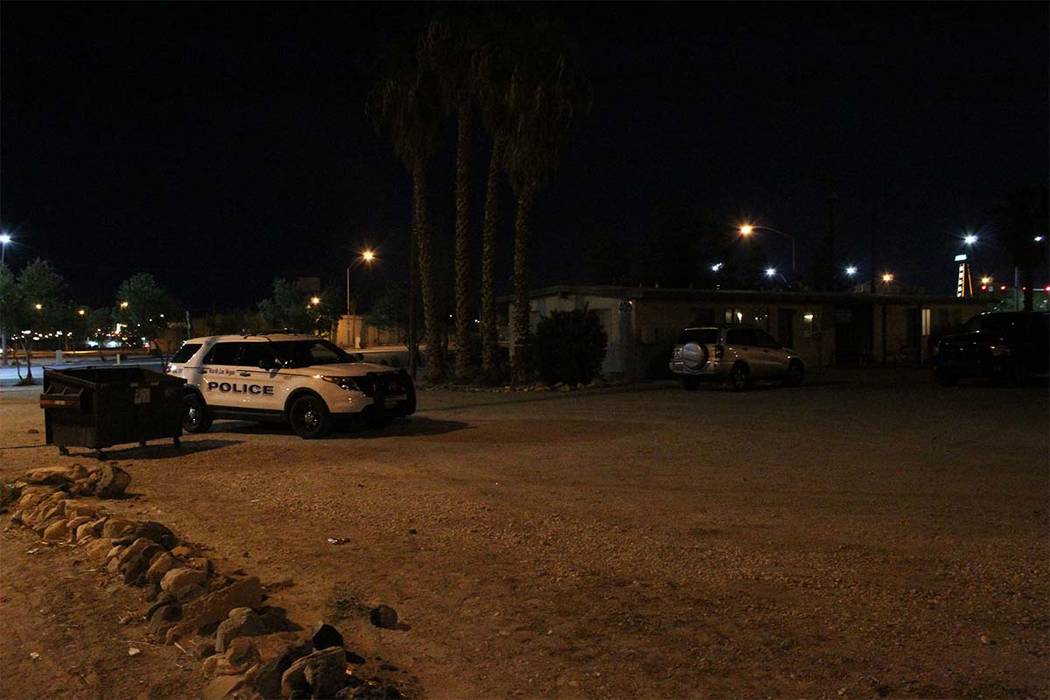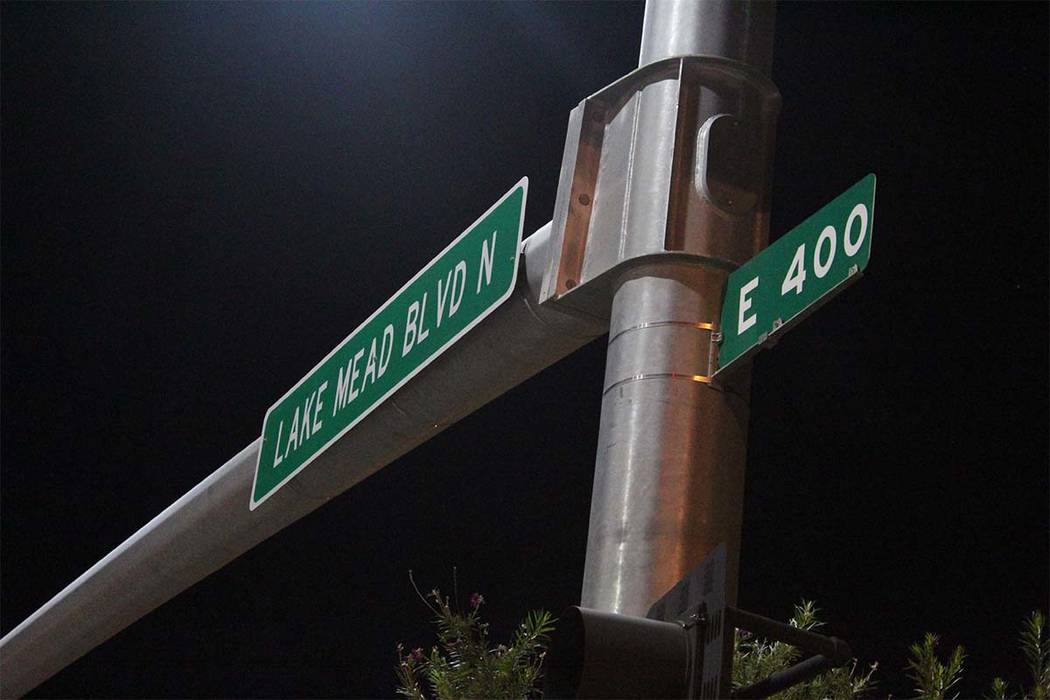 A 22-year-old man was shot and killed Monday night at a North Las Vegas apartment complex.
North Las Vegas police spokesman Eric Leavitt said witnesses at an apartment complex on the 400 block of East Lake Mead Boulevard, near North Fifth Street, told police they were just sitting down to dinner when a fight broke out in front of a building.
What started as a verbal confrontation between the victim and the shooter turned into a fistfight, Leavitt said. The shooter then left the scene and then returned with a gun about 7 p.m. The other man was shot multiple times and died at the scene.
Police determined the shooting was not a random act of violence, a police release later said.
Leavitt said there were multiple witnesses because the fight and shooting took place between two apartment buildings that face each other.
SWAT initially responded to the scene because police believed the shooter might have run into one of the apartments. Teams took about three hours to clear the buildings, but the shooter wasn't found.
"At this point we've got leads, and we're working with witnesses to try and find this guy," Leavitt said.
The man's death marks the 21st homicide the North Las Vegas Police Department has investigated this year, and the 165th homicide investigated in Clark County.
East Lake Mead was closed while police responded to the scene, but has since been reopened.
Contact Max Michor at mmichor@reviewjournal.com or 702-383-0365. Follow @MaxMichor on Twitter.
36.196114, -115.133876