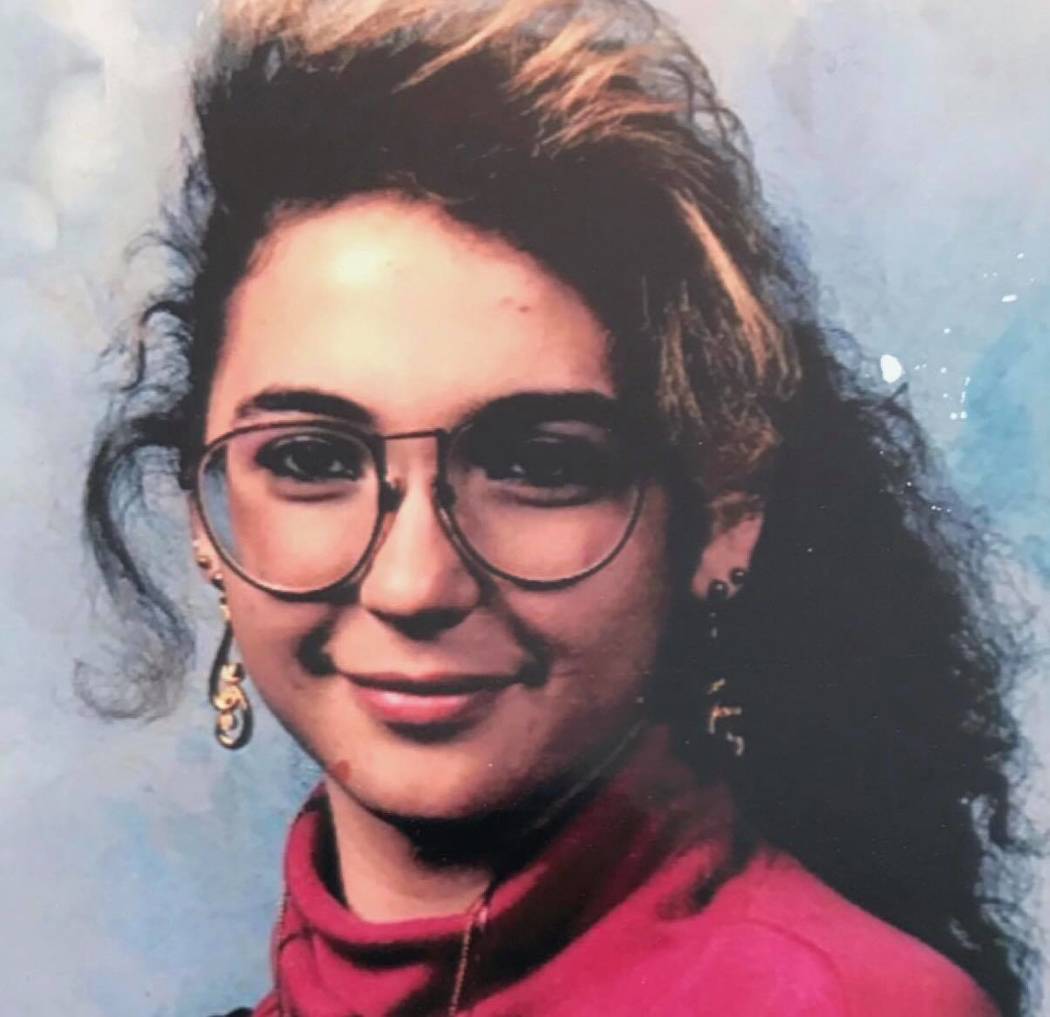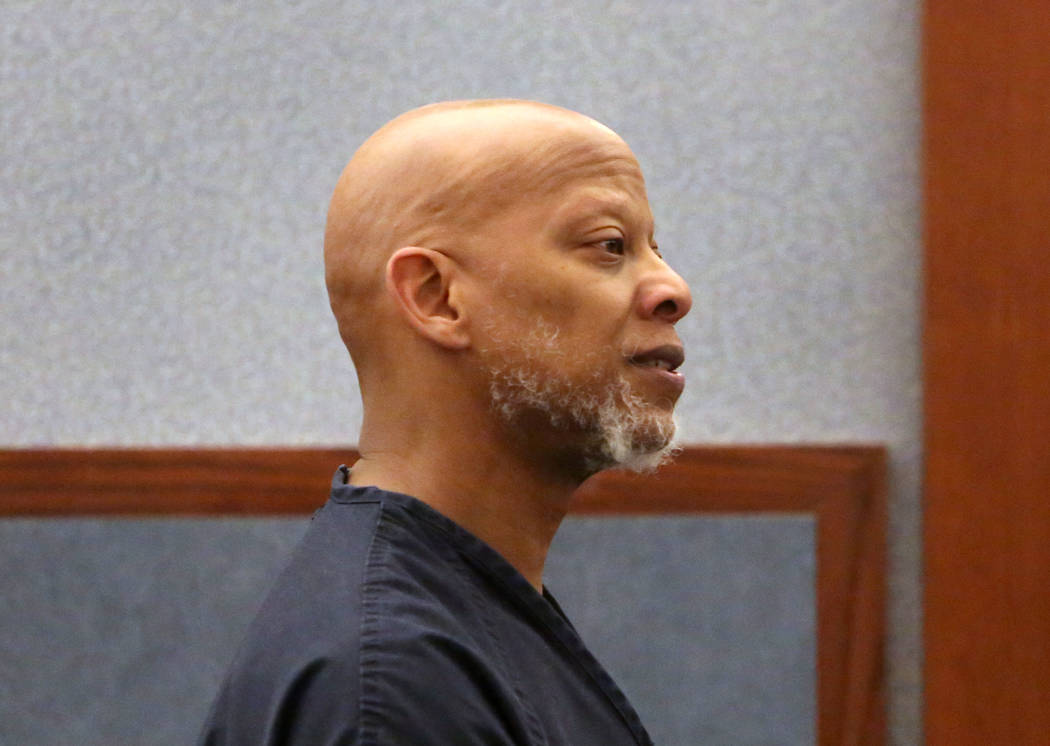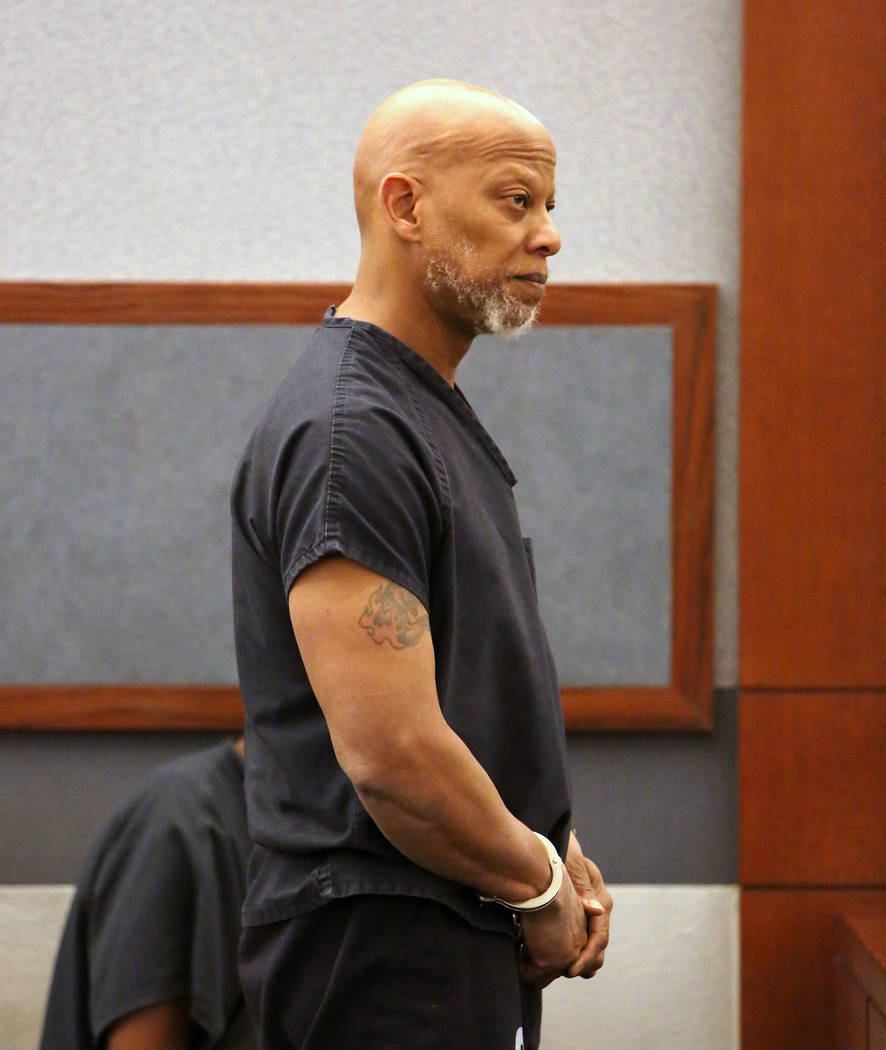 A former Metropolitan Police Department officer previously convicted of abusing his badge for sex admitted involvement in a 1997 sexual encounter and shooting that left a woman dead, according to court documents obtained Friday.
His admission and subsequent arrest came more than two decades after the killing of 20-year-old Nadia Iverson. The officer, Arthur Lee Sewall Jr., 51, spoke with Metro detectives Jan. 11, just before his arrest on suspicion of murder and sexual assault in the cold case.
"During the interview, he admitted to engaging Iverson in sex for money," Sewall's arrest warrant said. "During their sexual encounter, Iverson was shot. Sewall couldn't account for why his gun was out or pointed at Iverson. He knew she was shot in the head and he immediately fled the scene."
On May 8, 1997, police found Iverson's body on the cement floor of a duplex under construction at 1226 Reed Place, near Washington Avenue and Martin Luther King Boulevard. Evidence at the scene and injuries to Iverson suggested she was shot inside the duplex while she was sexually assaulted from behind.
Although police think Iverson was killed on or before the day she was found, her rape kit wasn't sent for testing until March 2016. Hers was among the nearly 6,500 untested kits that had accumulated in Southern Nevada from 1985 through 2014. Metro said a 2015 grant from the New York County district attorney's office funded the testing of her kit.
The cold case detective investigating Iverson's death received word early last year that Sewall's DNA matched the DNA found in Iverson's rape kit, the warrant shows. Officers also found Sewall's DNA in the interior of Iverson's pants.
Sewall's warrant said Iverson moved to Las Vegas in early 1997 with her boyfriend. Her boyfriend was arrested shortly after the move, and the warrant said Iverson began working the streets near downtown Las Vegas.
Police at the scene found a .357 bullet, but no casing, consistent with a .357 revolver Sewall previously registered with Metro, the warrant said.
The warrant said Las Vegas police responded to a domestic disturbance call involving Sewall in 1995, when he was still on the force. As a result, the warrant said, police impounded his .357 revolver but later returned it to him.
Sewall joined Metro as a corrections officer in 1990 before becoming a police officer in 1992, the department said.
Metro had previously arrested Sewall during a February 1997 video surveillance sting operation at a motel near downtown. Police accused him of forcing women to perform sex acts on him while he was on duty. Sewall resigned from Metro in March 1997, two months before Iverson's death.
Sewall was sentenced to five years of probation in 1999 after pleading guilty to two counts of oppression under the color of law. He was required to submit a DNA sample in 1999 as a condition of his probation.
It was later discovered Sewall was arrested in San Diego while he was awaiting sentencing. The warrant said he solicited an undercover detective for sex but was allowed to stay on probation. Sewall's warrant show San Diego officers impounded the .357 revolver Sewall registered with Metro and later destroyed it.
A monthslong string of probation violations, discovered in August 2004, landed him behind bars. He served about a year and a half in prison and was released on parole nine years to the day after Iverson's death, Nevada Department of Corrections spokeswoman Brooke Keast said.
A call to Sewall's defense attorney was not returned Friday afternoon.
Contact Mike Shoro at mshoro@reviewjournal.com or 702-387-5290. Follow @mike_shoro on Twitter.