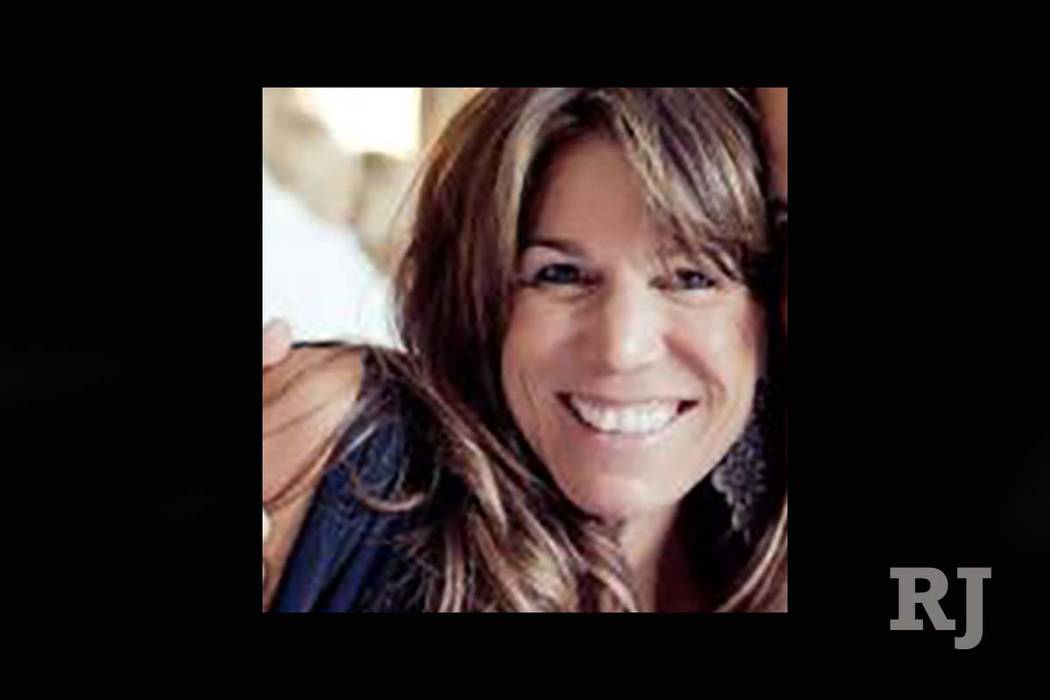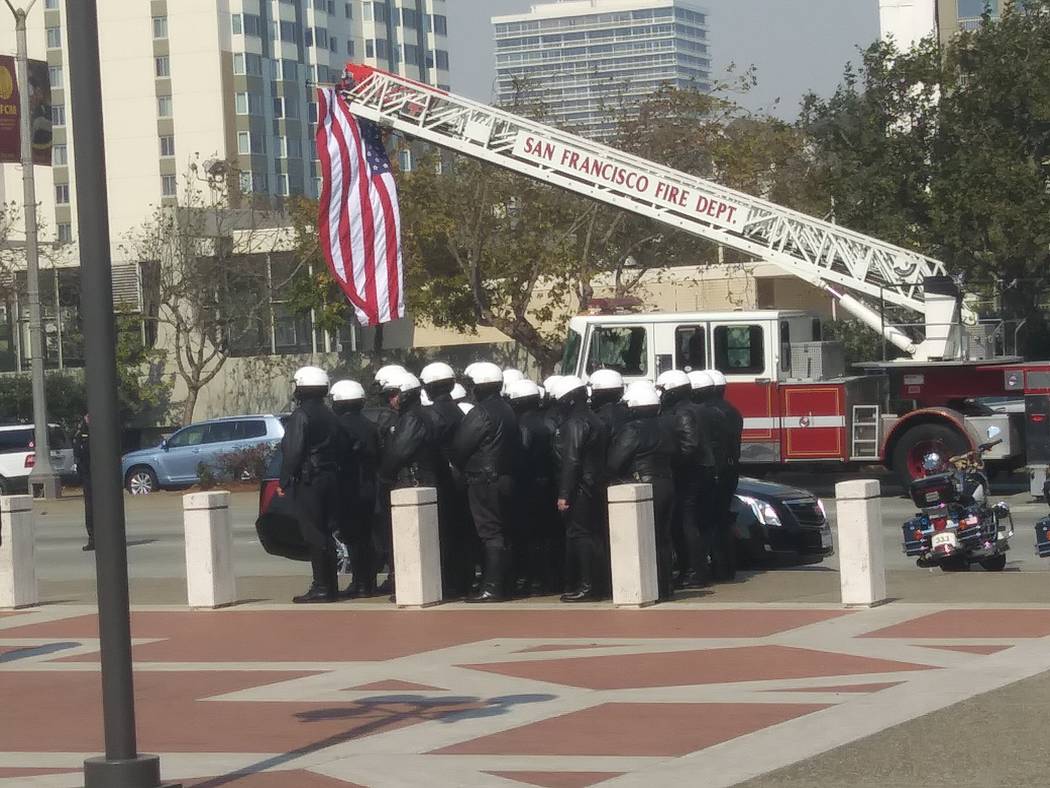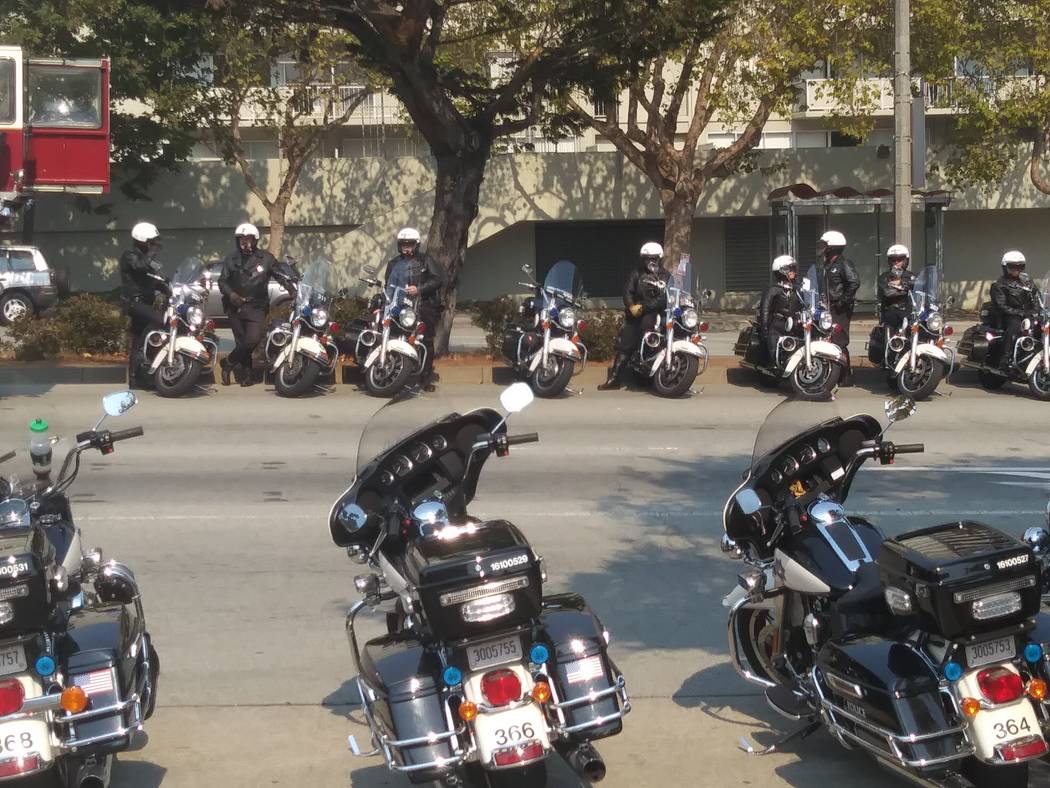 SAN FRANCISCO — Stacee Etcheber was a cowgirl at heart, in her element around horses. Her husband, Vincent Etcheber, not so much.
They were a match regardless, and made a life in the Bay Area, where Vincent is a San Francisco police officer and Stacee was a hairstylist. Stacee's life was cut short when she died in the Oct. 1 massacre at the Route 91 Harvest festival in Las Vegas that took 58 lives.
The 50-year-old mother of two from Novato, California, had an adventurous streak that friends and family remembered on Thursday at St. Mary's Cathedral in San Francisco.
Vincent spoke of his wife's spirit. Early in their relationship, she took him horseback riding. She left him behind with her horse trotting, then galloping, as he desperately clung to his horse's neck.
"I knew there was something special about her," he said.
They had two children, Alivia Jo and Vincent Jean.
"Stacee loved the outdoors and there wasn't nothing she couldn't do," Vincent said. "Stacee, you are the love of my life, and my very best friend."
A police motorcycle escort waited outside as hundreds of people streamed into the cathedral in the heart of San Francisco.
"I see her in your faces and that gives me comfort," Vincent said.
Stacee's spirit will live on, said Lisa Davis, her friend of more than 20 years.
"She does not want us to be broken," Davis said.
Stacee also was the sort of person who was there in tough times, comforting Davis when she lost a baby.
"She was the sister I never had," Davis said.
The Rev. Michael Quinn said Stacee "was the type of person who would always help."
"A crazy person — evil, personifying evil — did a terrible thing to many people," Quinn said.
San Francisco police have said that Vincent heroically rushed in to help victims at the Route 91 festival.
"I think God puts angels in our midst to lift us up," Quinn said. "Both Stacee and Vince, when they saw a need, they responded."
San Franciso police officers had a heavy presence at the funeral, paying respects to the family of one of their own. A police motorcycle escort led the way to a private burial after the funeral.
Police officers lined the outside of the cathedral as the procession left. Five Las Vegas police officers were present to pay their respects.
Las Vegas Police Lt. Raymond Spencer said law enforcement is a brotherhood and sisterhood that connects different communities.
"We're all connected emotionally in this," he told reporters. "It was a traumatic event not only for Las Vegas, but us as a nation. It was important for us to come here and show support for the San Francisco community."
Etcheber is is also survived by her parents Greg Rodrigues, Linda French-Rodrigues and Annella Jo Keen and Jim Keen, and two brothers and a sister, according to her obituary.
Contact Ben Botkin at bbotkin@reviewjournal.com or 775-461-0661. Follow @BenBotkin1 on Twitter.