Groups question slow pace of ex-Las Vegas officer's manslaughter case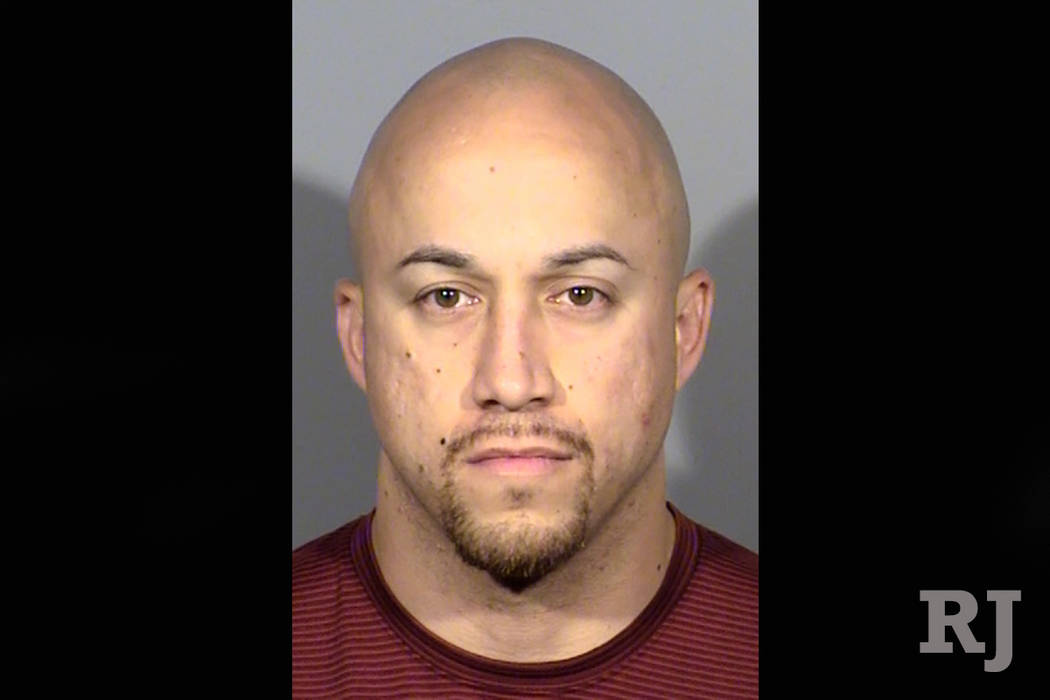 Nearly a year after a Las Vegas police officer was charged with manslaughter in the death of 40-year-old Tashii Brown, local civil rights organizations expressed concerns about a delay in prosecution.
The Clark County district attorney's office in June charged Metropolitan Police Department officer Kenneth Lopera with involuntary manslaughter and oppression under the color of office.
Lopera shocked Brown, an unarmed black man, with a stun gun seven times, punched him in the face and put him in a chokehold outside a Strip hotel on May 14, 2017. Brown died from asphyxiation due to police restraint, the Clark County coroner's office said, and his death was ruled a homicide.
There have been few public developments in the case since charges were announced. Court records show that Lopera's case is before a grand jury, a process closed to the public. The NAACP's Las Vegas chapter president, Roxann McCoy, expressed frustration with the length of the process.
"Why has it not moved in over a year?" she asked. "Why has there been no justice for this man and for this family?"
The court process might move more quickly if Lopera were not accused of a crime for his on-duty actions as an officer, McCoy suggested. She lamented Brown's mother spending a year "without her son and without any justice."
"Is his life less important than any others? Or is it because our police department is not held to the same standard as anybody else?" the civil rights group leader asked.
A call to District Attorney Steve Wolfson was not returned, but during a mid-May interview with the Las Vegas Review-Journal editorial board, he said he could not comment on the status of the case.
"There are certain laws that prevent me from talking about certain proceedings," Wolfson said. "If I tell you what I'm talking about, I'd be violating the law."
Wolfson told the Review-Journal his office charged Lopera because he believes the officer committed crimes. The combination of the stun gun use, the physical beating and the chokehold contributed to the decision, Wolfson said.
A status hearing in Lopera's case is scheduled for Thursday.
Calls to defense attorneys David Roger and Tony Sgro were not returned Tuesday.
District attorneys may be reluctant to prosecute officers because the two agencies work so closely, Los Angeles-based civil rights attorney Lisa Holder said. As a result, district attorneys tend to prosecute officers only when they are "extremely confident" in the case, she said.
It's not uncommon for the prosecution of a major criminal offense such as manslaughter to take upward of a year, but a secretive grand jury process in a high-profile case is unusual, she said.
"This is the type of case where there should be transparency," said Holder, who teaches a civil rights clinic at UCLA.
Lopera is the first Metro officer in nearly three decades to face charges for a police shooting or an in-custody death. A labor complaint filed by Lopera's sergeant suggested the officer was "terminated" after multiple conduct violations were sustained.
Tod Story, executive director of the American Civil Liberties Union of Nevada, said the process since the officer was charged has moved at "a glacial speed."
"I don't understand what's taking so long," Story said. "It's really aggravating that the district attorney's office has not moved more rapidly in this case."
Brown never "aggressed" toward officers or others, and Lopera's actions were captured on body camera footage released to the world, Story said.
The civil rights advocate questioned what additional evidence needed to be considered.
"What is the DA waiting for?" Story said.
Contact Mike Shoro at mshoro@reviewjournal.com or 702-387-5290. Follow @mike_shoro on Twitter. Review-Journal staff writer David Ferrara contributed to this report.