Henderson police body-cam video shows arrest of man who later died in custody
Updated May 17, 2023 - 11:34 pm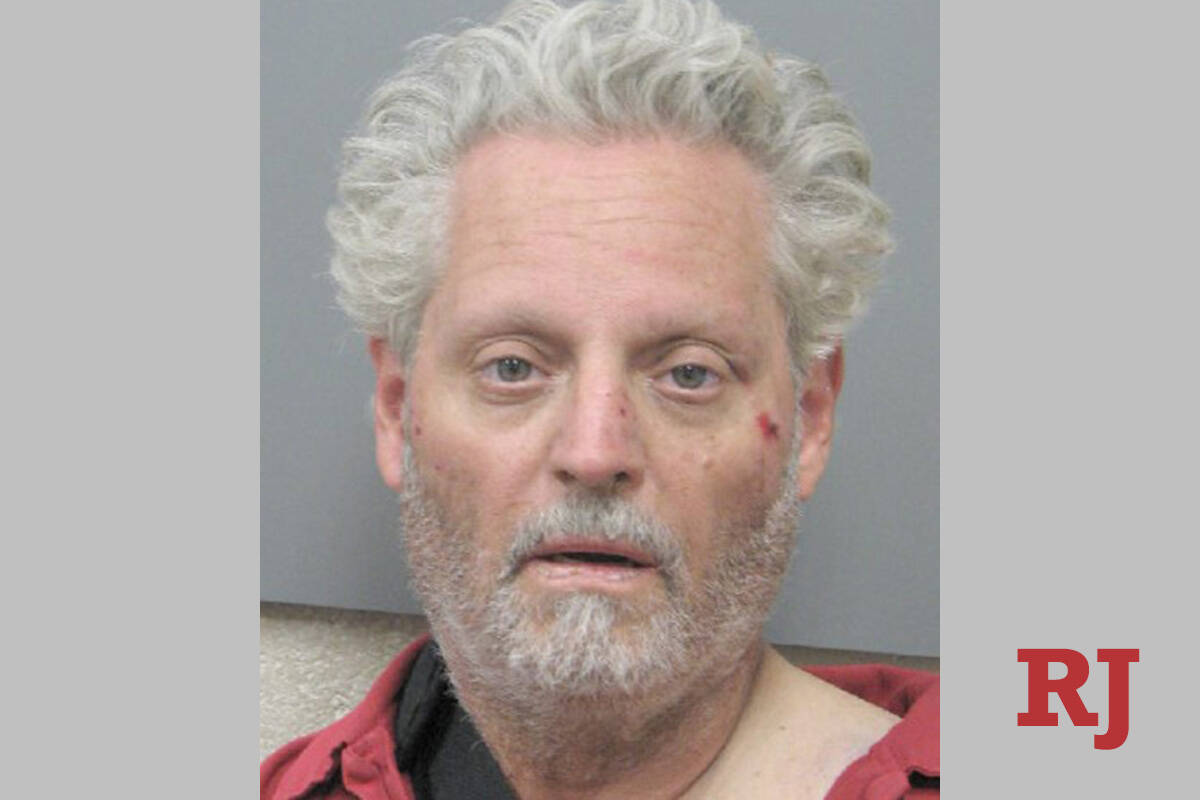 A 53-year-old man who died six days after he was arrested by Henderson police suffered a clavicular fracture, the Clark County coroner's office said Wednesday.
Henderson police Wednesday evening released body-camera footage from Ronald Winborne's March 21 arrest. His subsequent death was publicized for the first time Tuesday.
Police said in a news release Wednesday that Winborne had pointed a knife at an officer and was subsequently hit with a Taser.
Body-camera footage showed the man running away from officers and falling to the ground after the Taser hit.
In the footage, one officer can be heard shouting, "Get on the ground, you're gonna get tased" and "You're gonna get tased, (expletive)."
Another officer also repeatedly tells Winborne to drop the knife and get down. Winborne repeatedly shouts "No" in response.
An officer then hits Winborne with his Taser and he falls to the ground. While laying on the ground, Winborne is further restrained by officers, when one officer can be heard saying, "I don't know where the knife went. It was a butter knife."
The Clark County coroner's office said Wednesday that Winborne died March 27 at Sunrise Hospital and Medical Center from a clavicular fracture, hypertensive cardiovascular disease and liver disease. The coroner's office ruled his death a homicide.
An arrest report from the department released Wednesday said Winborne was waving a 7-inch silver butter knife at passing cars near O'Callaghan Park on Skyline Road when police were called just before 9 p.m. on March 21.
The arrest report also said Winborne ran from officers and a sergeant hit him with his Taser.
After Winborne was hit and fell, an officer laid his body weight on Winborne's left side and put his left hand behind his back, while the sergeant grabbed Winborne's right hand from under his body, the report said. Another officer put Winborne's right arm behind his back.
"I then placed Ronald in handcuffs, double locked, and checked for tightness," Officer Armando Barraza wrote.
Winborne was facing two counts of resisting a public officer and one count each of assault with a deadly weapon and assault on a first responder.
Henderson firefighters evaluated Winborne at the scene and medically cleared him, but staff at the Henderson Detention Center referred him to St. Rose Dominican Hospital, de Lima campus, which also cleared him to return to the jail, according to Tuesday's police news release.
Police said that Winborne's health started to decline on March 27, and he was taken to Sunrise where he later died.
Henderson police said an investigation into Winborne's death was ongoing and declined to provide further information.
Contact Sabrina Schnur at sschnur@reviewjournal.com or 702-383-0278. Follow @sabrina_schnur on Twitter. Contact Mark Credico at mcredico@reviewjournal.com. Follow him on Instagram @writermark2.