Henderson police investigate 2nd apparent murder-suicide
September 21, 2018 - 11:50 am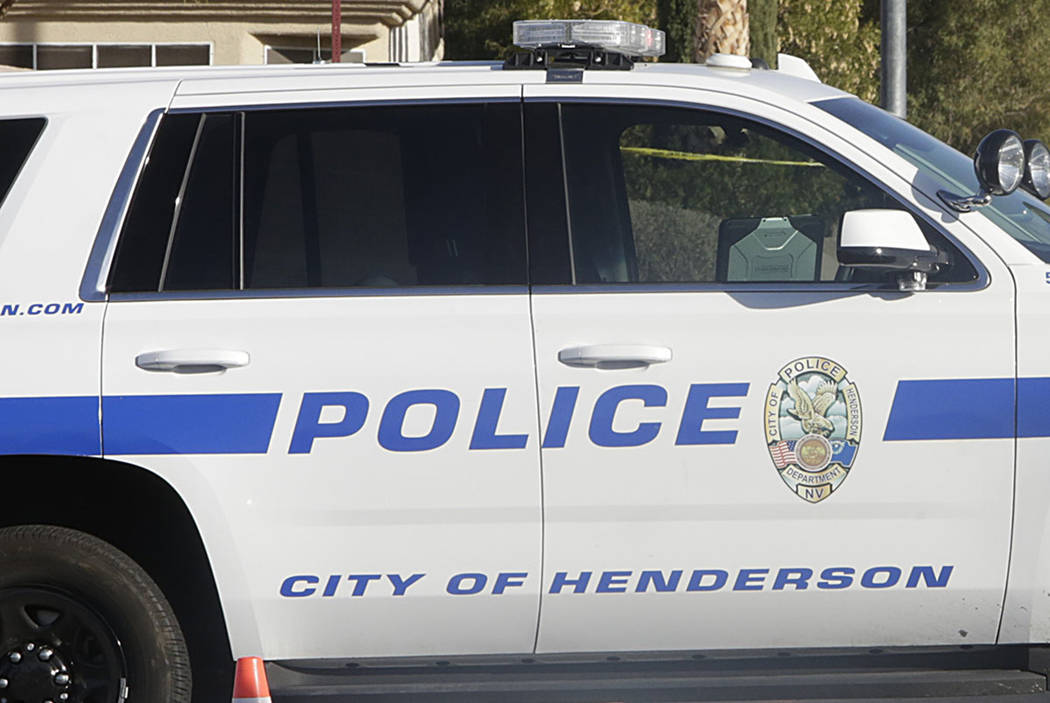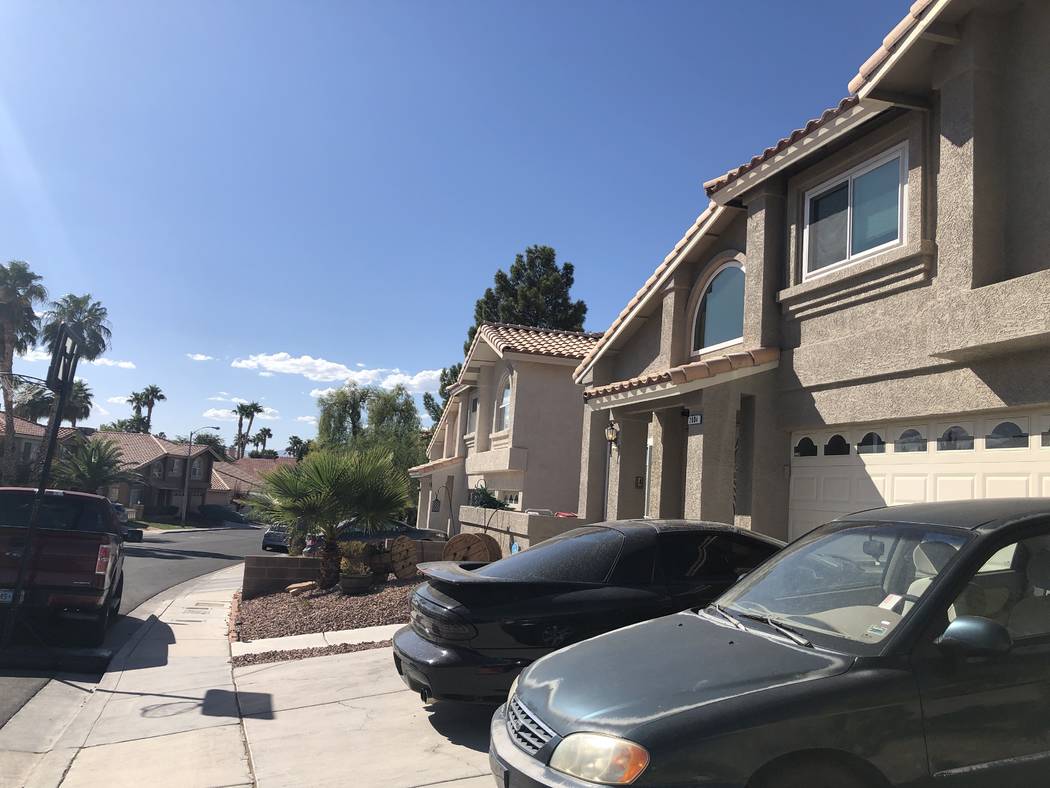 The Henderson Police Department is investigating a second suspected murder-suicide reported late Thursday night.
Officers responded after 11:45 p.m. to a home in the 2800 block of Via Bel Mondo Street, near Robindale Road and Eastern Avenue, after receiving a request for a welfare check, Police Department Spokesman Rod Pena said Friday.
Upon entering the home, officers found a 42-year-old woman dead from an gunshot wound, Pena said. Soon afterward they located a 39-year-old male dead from an apparent self-inflicted gunshot wound, he said.
The Clark County coroner's office will release the names of the man and woman, as well as cause and manner of their deaths, after their next of kin have been notified.
The small street of Via Bel Mondo was quiet Friday afternoon, with no crime tape visible to mark which house was the scene of the murder-suicide. Neighbor Vicki Collins, 41, said the shooting happened at house number 2804.
No one answered the door of the house Friday, but in a front window was a sign warned others that the house was "protected" by a "small handheld device." The sign also showed a picture of a handgun.
Collins said the area is "a quiet neighborhood," and that she didn't hear any shots Thursday night. She said the man and the woman who lived at 2804 Via Bel Mondo Street had moved to the neighborhood about a year and a half ago, but she barely spoke to them.
Henderson police are also investigating a separate case in which four people were found dead suspected murder-suicide reported earlier on Thursday night.
Contact Jacob Lasky at 702-383-0219 or jlasky@reviewjournal.com. Follow @Jtlasky on Twitter. Contact Katelyn Newberg at knewberg@reviewjournal.com or 702-383-0240. Follow @k_newberg on Twitter.