Henderson police say force justified against butter-knife-wielding man
Updated June 14, 2023 - 1:50 pm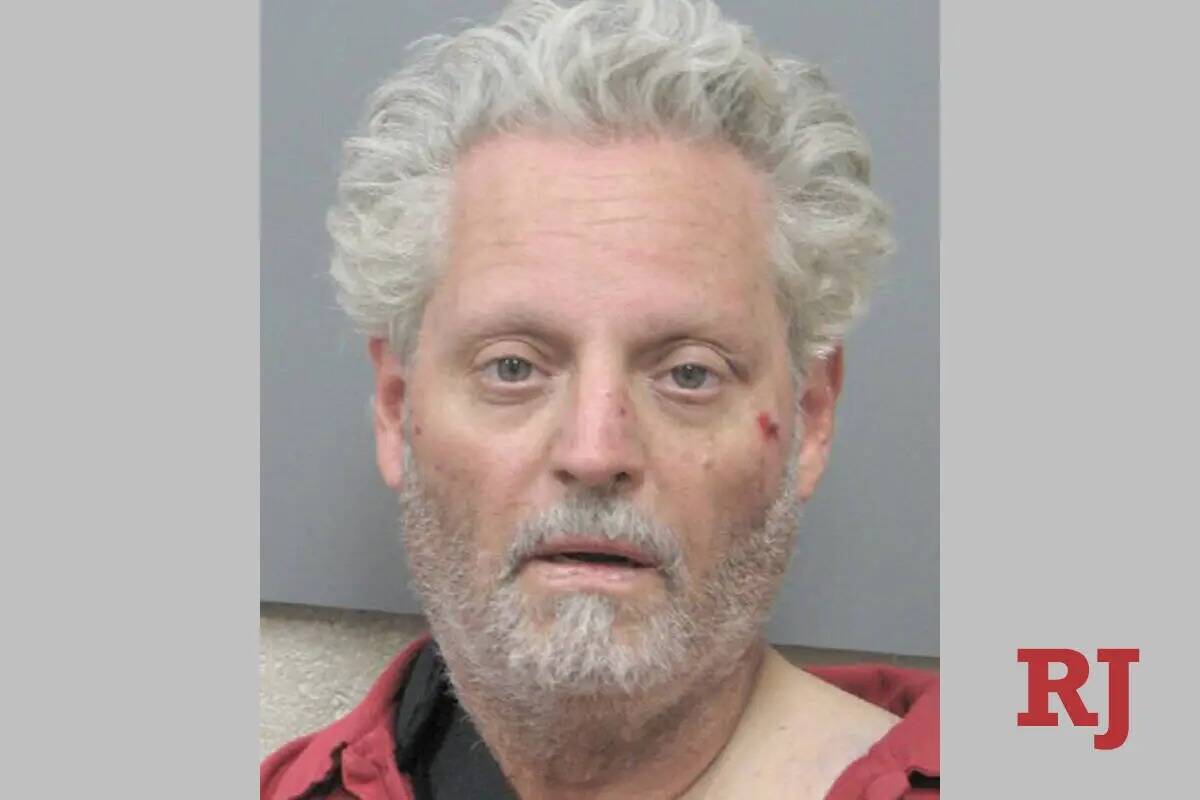 Henderson police said Monday an internal investigation has concluded police were justified when they stunned and physically disarmed and restrained a butter-knife-wielding man who died of a broken collarbone after spending six days in the city's detention center.
In a video released on YouTube, Henderson police officials also appeared to defend the medical attention that Ronald Winborne, 53, received while in custody by pointing out that he was medically assessed several times.
"The investigation confirmed that Winborne was medically evaluated and treated multiple times on the night of his arrest," Henderson police Deputy Chief Jonathan Boucher said in the video.
"Upon detention, Winborne was placed in the medical housing unit, where he was monitored and evaluated by medical staff on a continuous basis," Boucher said. "When Winborne presented as though he needed additional medical treatment, he was transported to the hospital where he tragically passed away."
The police briefing comes after Winborne's family questioned the quality of care Winborne received, given that the Clark County coroner's office ruled that Winborne died of complications from a clavicular fracture and that it was a homicide, which means his death was caused by another person or people. The clavicle is also known as the collarbone.
When Henderson police announced Winborne's death about a month and a half after it happened, on May 16, police said the coroner's May 10 homicide ruling was "due to the use of force during his initial arrest."
Winborne was arrested on March 21 after at least one 911 caller reported him waving a knife at vehicles near Greenway Road and Horizon Drive in Henderson.
Body camera footage showed Winborne running from police as officers shouted at him to drop the knife before he was stunned with a Taser and then arrested.
After being medically evaluated by Henderson firefighters at the scene, Winborne was taken to the Henderson Detention Center, where he was medically assessed for a second time, Boucher said in the video.
Detention staff then referred Winborne to St. Rose Dominican Hospital's Rose de Lima Campus in Henderson, where he was medically assessed for a third time, before being discharged back into police custody, Boucher said.
Winborne was booked into the Henderson jail.
Police said in the video released Monday that when his health was in obvious decline on March 27, Winborne was taken to Sunrise Hospital and Medical Center, where he died that day.
"Upon notification of Winborne's death, an internal investigation was initiated regarding the force utilized during his arrest, and his subsequent treatment and detention. This investigation showed the use of force was justified and the officers acted in accordance with case law policy and training," Boucher said in the video.
Boucher was speaking in a video titled "HPD Critical Incident Community Briefing" in which Boucher and Deputy Chief Eric Buck released more pieces of information about Winborne's death.
Audio from the 911 call from the off-duty Henderson police officer was also was released, as was audio communication between dispatchers and officers.
"I got a male in the roadway that tried to stop my vehicle in the number 1 travel lane and then he pulled out a knife, I think, and swung it at my vehicle," the off-duty officer, whose identity wasn't immediately known Tuesday morning, says in the call.
Instead of holding news conferences, the Henderson and North Las Vegas police departments have recently opted to release videos in which police communicate their version of events without being questioned in real time by reporters.
After a knife-wielding woman was shot by police in North Las Vegas on May 16, police released a video briefing on May 25.
In an interview with the Las Vegas Review-Journal in May, Winborne's brother, Brent Winborne, called the police's use of force "excessive" and questioned the quality of health care Ronald Winborne received while in Henderson police custody.
Reached by text message on Monday, Brent Winborne declined to comment for this story.
"Personally, if the Henderson Police Department or an individual or individuals with the Henderson Police Department made bad choices and those bad choices resulted in the death of my brother, then I would definitely want to take legal action," Brent Winborne said in May.
Buck said that the incident remains under investigation.
"The Henderson Police Department will continue to investigate and analyze this incident," he said. "After this investigation is complete, the findings will be forwarded to the chief of police."
A previous version of this story incorrectly stated the age of Ronald Winborne.
Contact Brett Clarkson at bclarkson@reviewjournal.com.